The future of water management system! Assisting from waterworks authority to household faucets with SANWA at Architect'23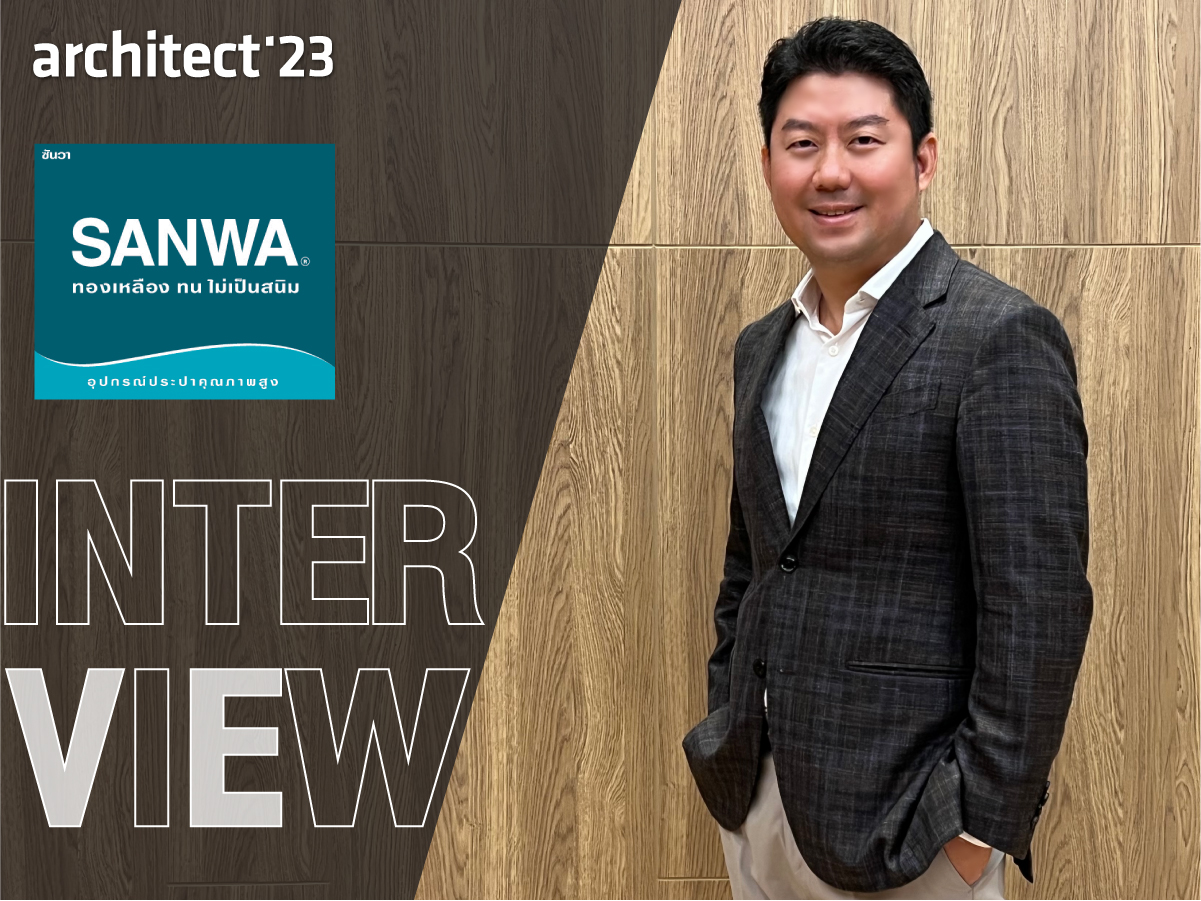 SANWA is probably one of first names that many think of when it comes to plumbing-related products with the well-known faucet with red handle.
After years of experience by inventing products that meet the needs of both government and private sectors, presently, SANWA has come up with the technology of the future, a smart water management system that assists waterworks management to monitor the water usage easily, under the name DRAGO SMART WATER SOLUTION.
What functions does this innovation have? What are the approaches that SANWA uses to develop new products to respond to various trends in architecture and construction? Khun Jesda Chindasook, Sales and Marketing Manager, Chindasook Group, is here to reveal all in detail, before inviting customers to experience the products by themselves at Architect'23.
From water meter to the Internet of Thing: 70 years of Sanwa's product development journey
"Chindasook Group, which was established in 1950, is a manufacturer and distributor of products related to plumbing equipment, " said Khun Jesda.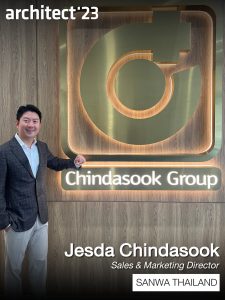 Initially, the company was a distributor of water meters under the ASAHI brand, with the Metropolitan Waterworks Authority as a primary customer. Later, it established Asahi-Thai Alloy Co., Ltd. to manufacture ASAHI water meters in Thailand and created the SANWA brand in the later years.
Unlike the past, SANWA's product development is in response to the expansion of the private construction industry with products like water faucets and valves.
Presently, SANWA has developed a variety of products such as SANWA plumbing equipment and faucets, ASAHI water meters, DRAGO smart water meters, ATAGO plumbing equipment, RAMBO and SANWA JET bathroom accessories to support all needs from plumbing work to interior design that requires high quality.
When asked about the approach SANWA takes in product development, Khun Jesda said that "SANWA's product development approach is divided into 2 processes: in the production process and product research and development or R&D"
In the production process Innovation is used to reduce production costs in response to the global economic situation, such as robotic automation, use of digital technology, image processing in the process of quality control to reduce labor force, production costs and increase the accuracy of quality control.
In the product research and development There is more emphasis on innovative products, with a shift from about 5% of the total product portfolio to 20-30%, especially the smart water management innovation system like DRAGO SMART WATER SOLUTION, which responds to customer's needs by integrating the Internet of Thing (IOT) with product development.
Innovation for water management efficiencyDRAGO SMART WATER SOLUTION
At Architect'23, SANWA is pleased to showcase its DRAGO SMART WATER SOLUTION, a water management system to modernize the water supply system in Thailand.
The issue with meter reading, SANWA solved this by developing DRAGO SMART WATER SOLUTION to transmit data from radio signals (RF, LORA and NB-IOT) to server and cloud system, even when the water meter is in hard-to-reach spots.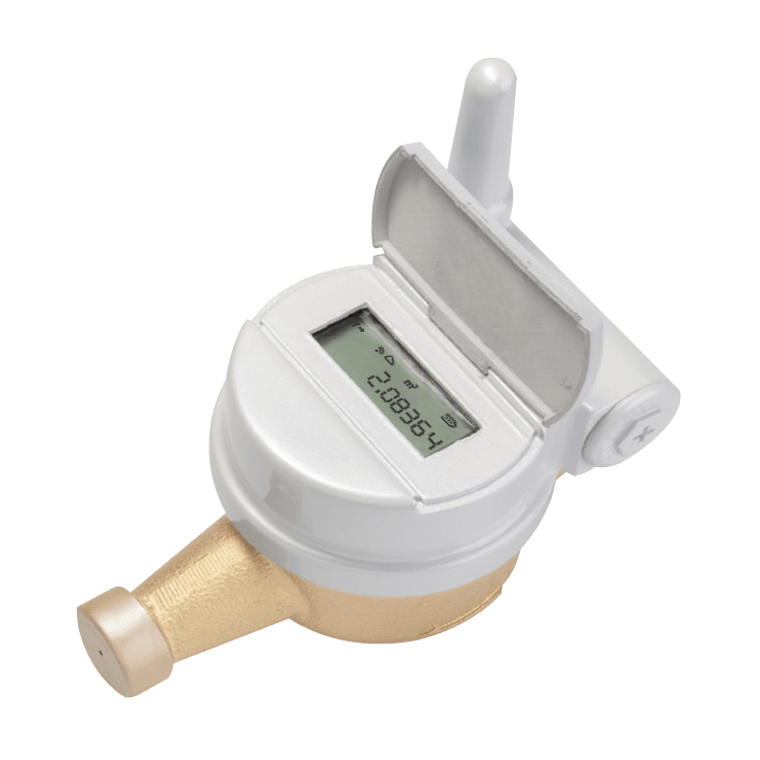 DRAGO SMART WATER SOLUTION consists of an electronic water meter, a data signal receiving and converting device and software for water management that allows users to monitor water usage, be notified of water leakage and print water bills accurately, all of which is achieved automatically and in real time on computers and mobile phones.
"The important solutions achieving by the system is a quick process and accurate data by transmitting signals via radio frequency (RF), which is less time-consuming and reduces error from having staff recording data from water meter manually. Users can also monitor water usage via Drago Smart Software (DSS) that SANWA has designed to help monitor water usage in every step. This system will help analyze water usage data and print water bills accurately, preventing the loss and waste of resources in a timely manner.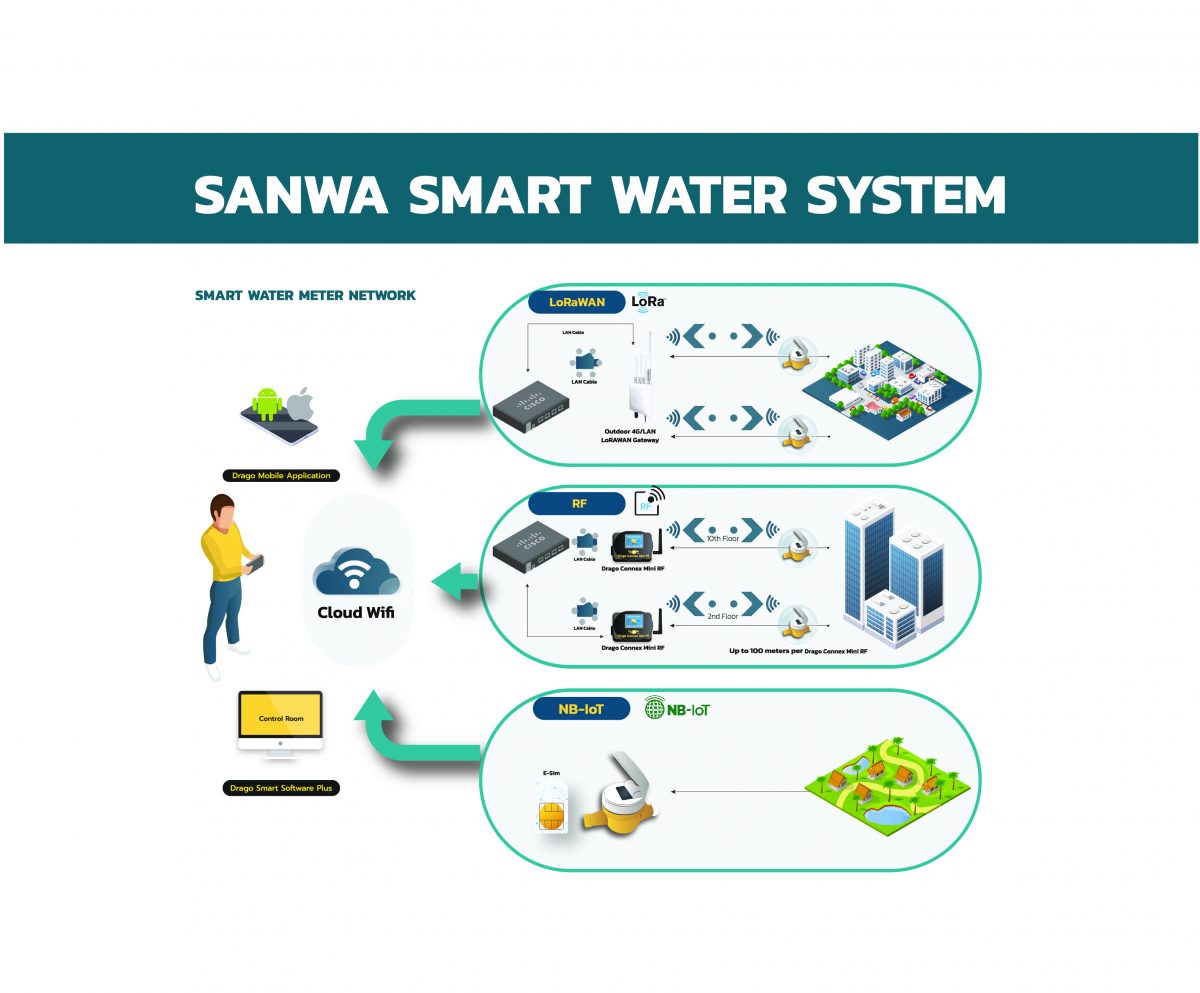 This gives emphasis on the environment, by reducing the waste of resources and corresponds to the concept of the Green Economy, which is to manufacture products to reduce the risk of harm to the environment and consumers. SANWA uses drinking water-grade materials in its production, guaranteed water quality without contaminants.
Experience SANWA products at Architect'23
Experience DRAGO SMART WATER SOLUTION, water management system product, along with other products from SANWA at booth No. S212 at Architect'23, the 35th ASEAN's Largest Building Technology Exposition during 25- 30 April, 2023 at Challenger Hall, IMPACT Muang Thong Thani.