High performance with striking appearance: TOSTEM's latest window and door innovation at architect'22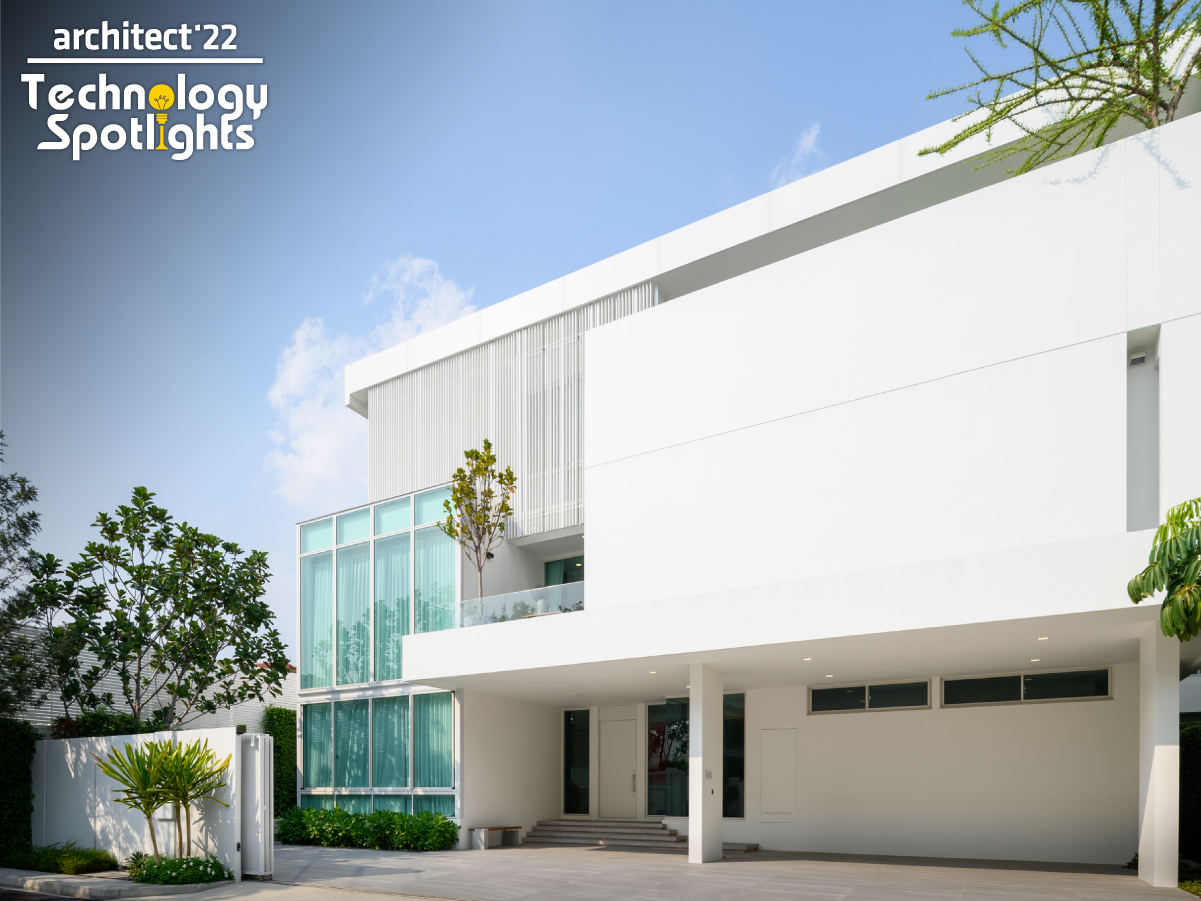 With over a century of history, more than 103 factories in 16 countries, 6 design centers worldwide, 28.4 billion yen for R&D, and over 10,000 design patents and licensing, these are all testimony to TOSTEM's leading brand in product development and manufacturing to meet the diverse needs of customers.
ทอสเท็ม เป็นผู้ผลิตประตู หน้าต่าง ประตูหน้าบ้าน และผลิตภัณฑ์นอกตัวบ้านจากญี่ปุ่น ซึ่งขยายธุรกิจสู่การสร้างโรงงานผลิตที่ได้รับการยอมรับในประเทศไทยตั้งแต่ 35 ปีที่ผ่านมา โดยมีเป้าหมายเพื่อส่งมอบ "โซลูชันที่ตอบรับกับไลฟ์สไตล์ (lifestyle solutions)" ให้กับลูกค้า
TOSTEM is a manufacturer of doors, windows, front doors and products for exterior use from Japan whose business has expanded to establishing a well-recognized manufacturing plant in Thailand 35 years ago with the goal of delivering "lifestyle solutions" for customers.
TOSTEM Product Concept
TOTAL HOUSING SOLUTION
With housing products, TOSTEM aims to deliver "lifestyle solutions" through careful consideration and understanding every aspect of customers' needs to design innovations that best match the lifestyle of users, characterized by quality in terms of both functionality and beautiful design.  The products also respond well to co-installation whether doors, windows and products for exterior use.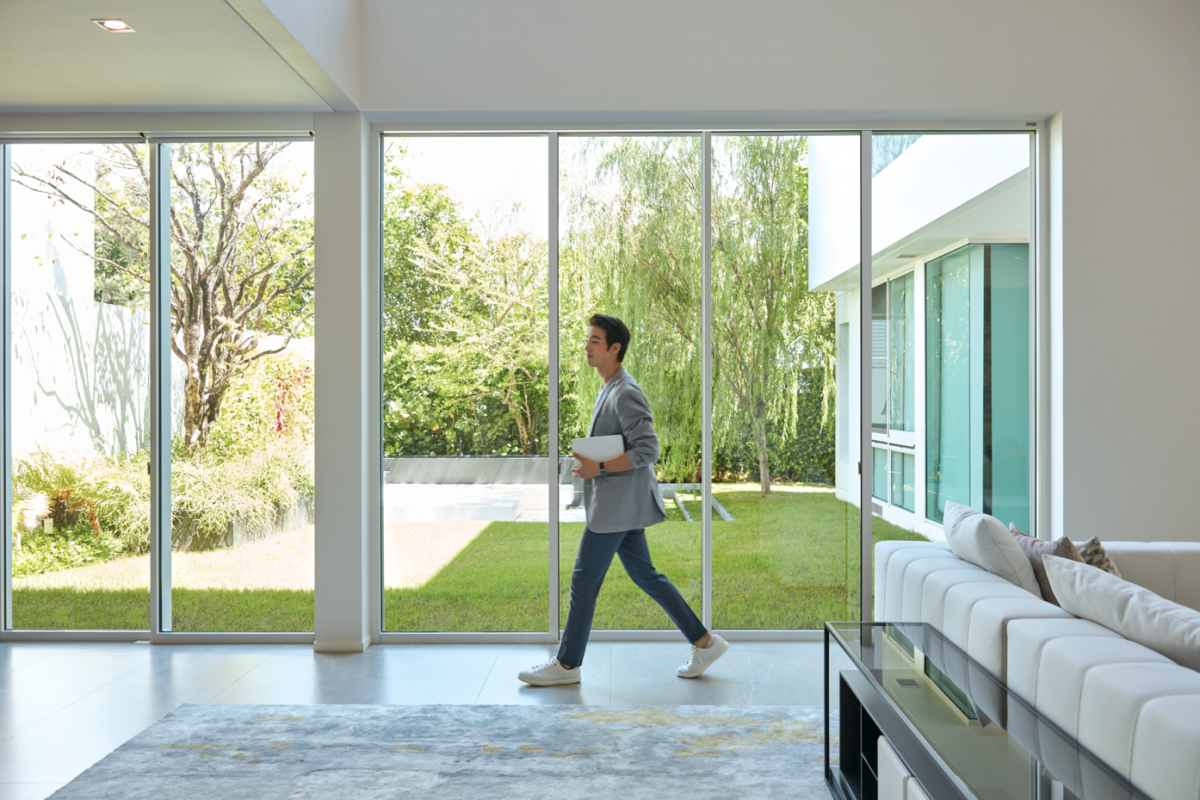 Windows – Made of aluminum, durable, larger surface of glass for panoramic view
Front doors – Provide comfort and security to your home with wooden doors or prefabricated metal doors with a handle for ease of use, with a high security system
Exterior products – Create a unique look for your home with a perfect design, with a high security system
TOSTEM PRE-ENGINEERED SYSTEM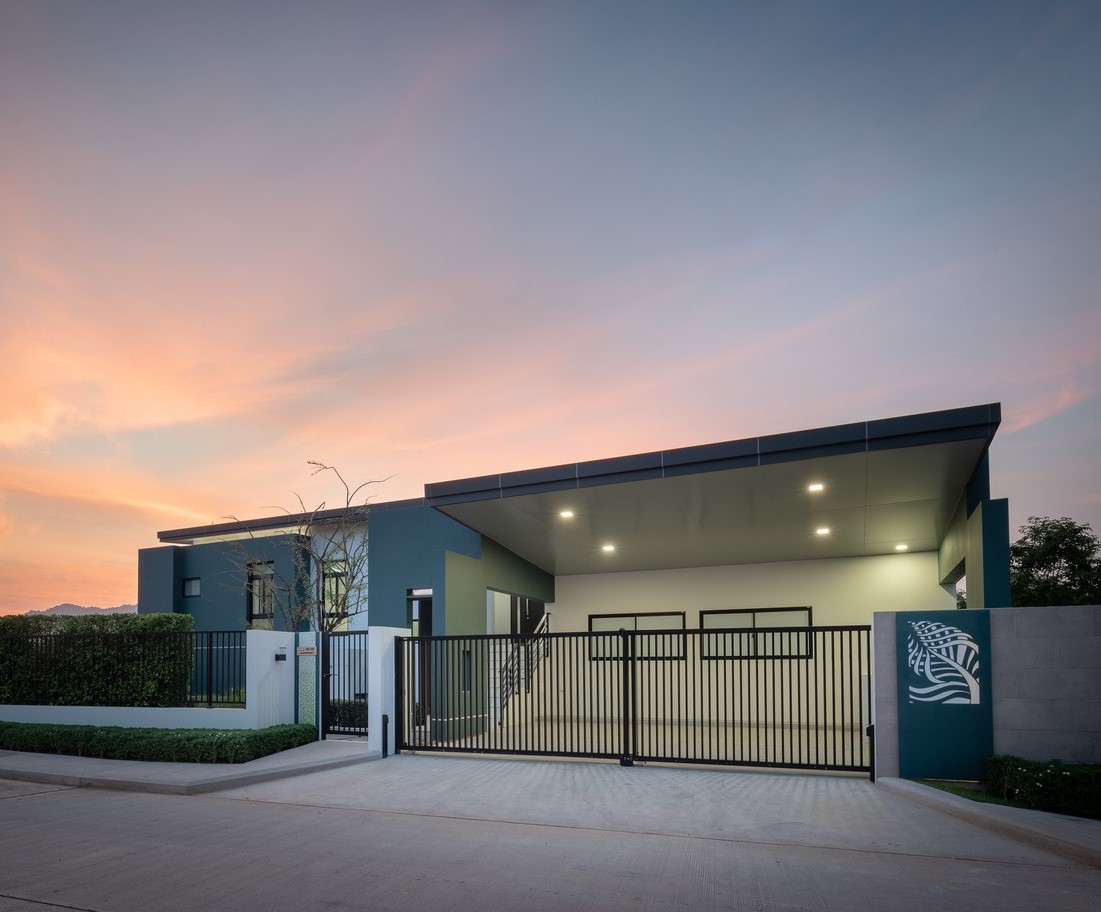 TOSTEM features a manufacturing base in Thailand, with full-service production from manufacturing of mold and aluminum billets, aluminum extrusion, anodizing, extruded aluminum cutting and assembling of doors and windows.
As a result, every TOSTEM piece is consistently quality controlled by developing, designing, manufacturing and assembling under strict quality controls.
QUALITY ASSURANCE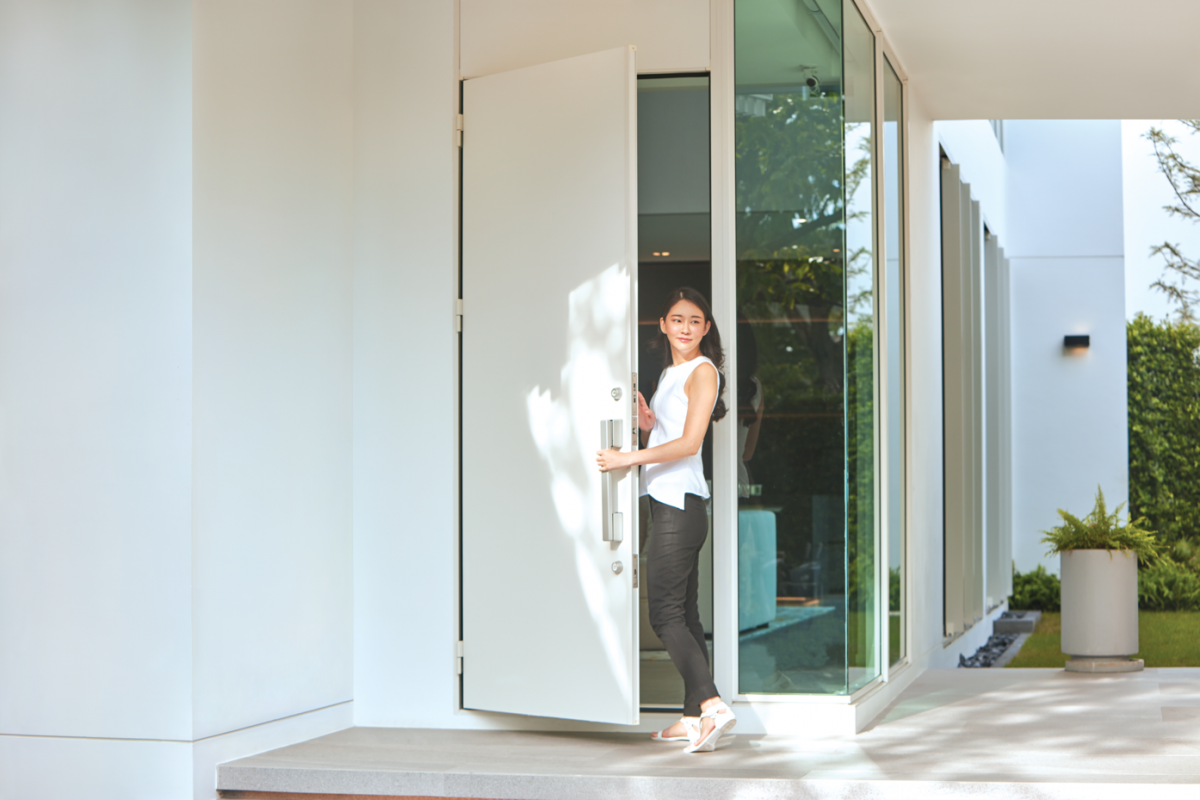 TOSTEM follows Japan's strict quality control standard, with Quality Assurance system, ensuring that the quality of the products meets international industry standards, with R&D Center, product research and development center, and Testing Center, product performance testing center according to both Japan's JIS and USA's ASTM.
Combining essential functions with sleek design for the first time in ATIS's tilt & slide windows, TOSTEM's latest door and window innovation
Allows natural air to flow through even when it rains with interior-tilted design
Sleek design, suitable for all styles of home
Relieve the opening and closing pressure of windows with PSS BALANCER which serves to support the weight of all window panes and control the direction of sliding, allowing soft open and close
Insect-proof, while maintaining comfortable atmosphere with Invisible Shield innovation that uses 40% smaller in diameter fibers, more translucent with a wider angle of panoramic view and providing up to 20% of more airflow and is also easy to remove for cleaning.
Certified safety design by leading institutions such as KIDS DESIGN AWARD.
Awning window comes with operator handle, can be opened and closed easily without having to lean over
Tilt and slide function to prevent hand clamping in the tilt & slide window
More convenient and safe for wheelchair users and small children with flat sill covering the door sill for seamless movement
Check out latest innovations from TOSTEM at architect'22
Check out latest doors and windows from TOSTEM at booth no. B101 at architect'22, the 34th ASEAN's Largest Building Technology Exposition during April 26 – May 1, 2022 at Challenger Hall, IMPACT Muang Thong Thani.