Build your home with NOVA SYSTEM, state-of-the-art building system, from Landy Home in Architect Expo 2022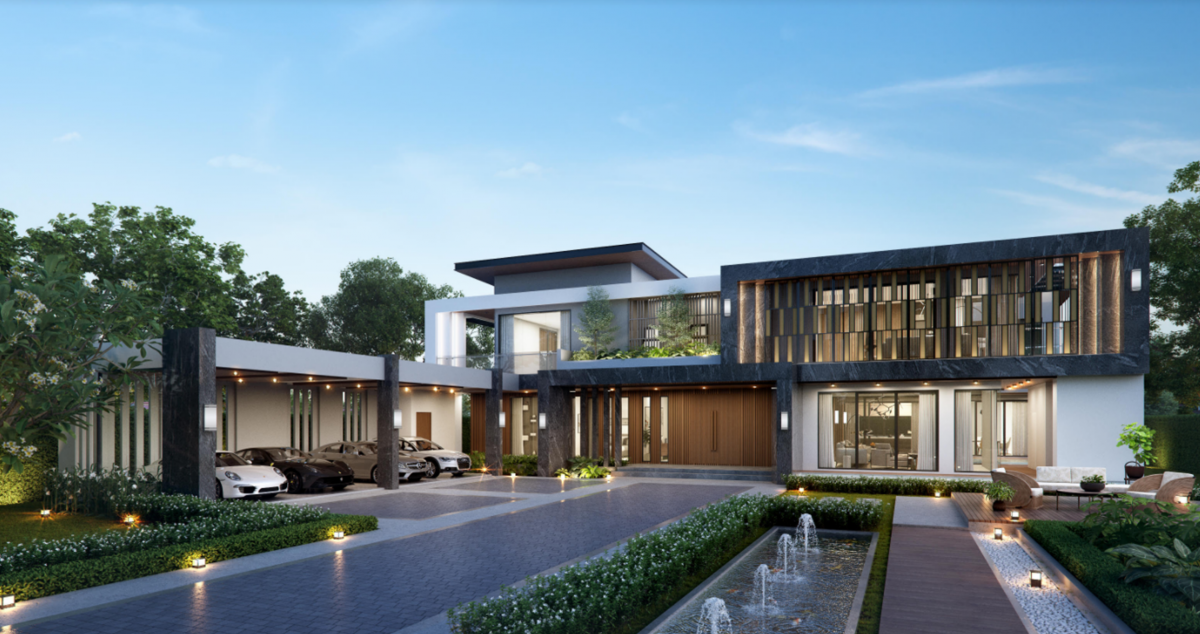 If credibility of a home builder and building system is your priority, Landy Home is the right home builder for you.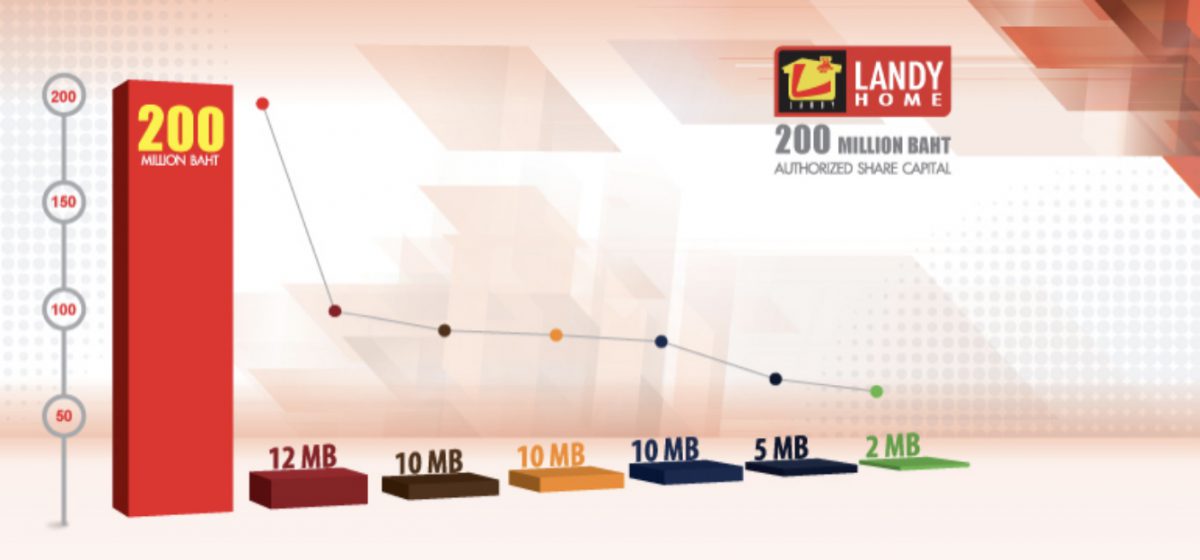 Since 1988, Landy Home (Thailand) Co., Ltd. has been Thailand's No.1 home builder with a registered capital of 200 million Baht, the highest among home builders in Thailand, with over 6,000 houses built, 300 standard house designs to choose from, and new home design services. Customers can rest assured that the company is financially stable, and that they will get a finished home, with no risk of "build a house and get nothing".
Full services with "Landy Home"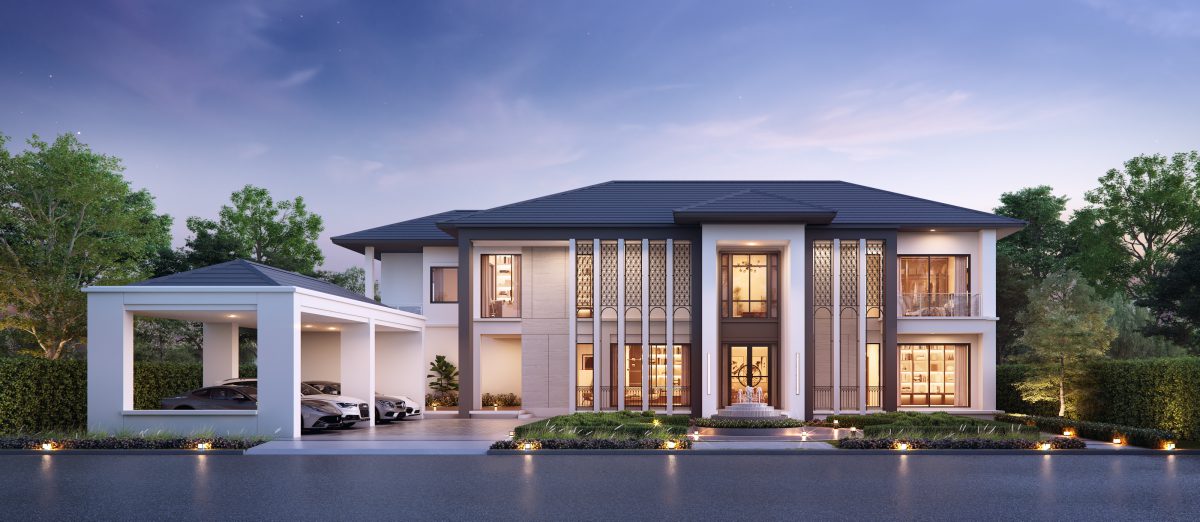 Appraisal service Provide advice on every detail of construction for you to have your dream house within desired budget
Interior design partners Design the interior during the construction process by companies with years of experience
Building permit service Request documents from government agencies such as building permit, temporary and permanent water and electricity meters and house registration
Construction consultation service closely monitored by a team of engineers
Standard ISO 9001: 2015 Great attention to every step of operation and service with ISO 9001: 2015 standard from UKAS, England
8 advantages of NOVA SYSTEM, semi-prefabricated construction system with 20-year guarantee of structure by Landy Home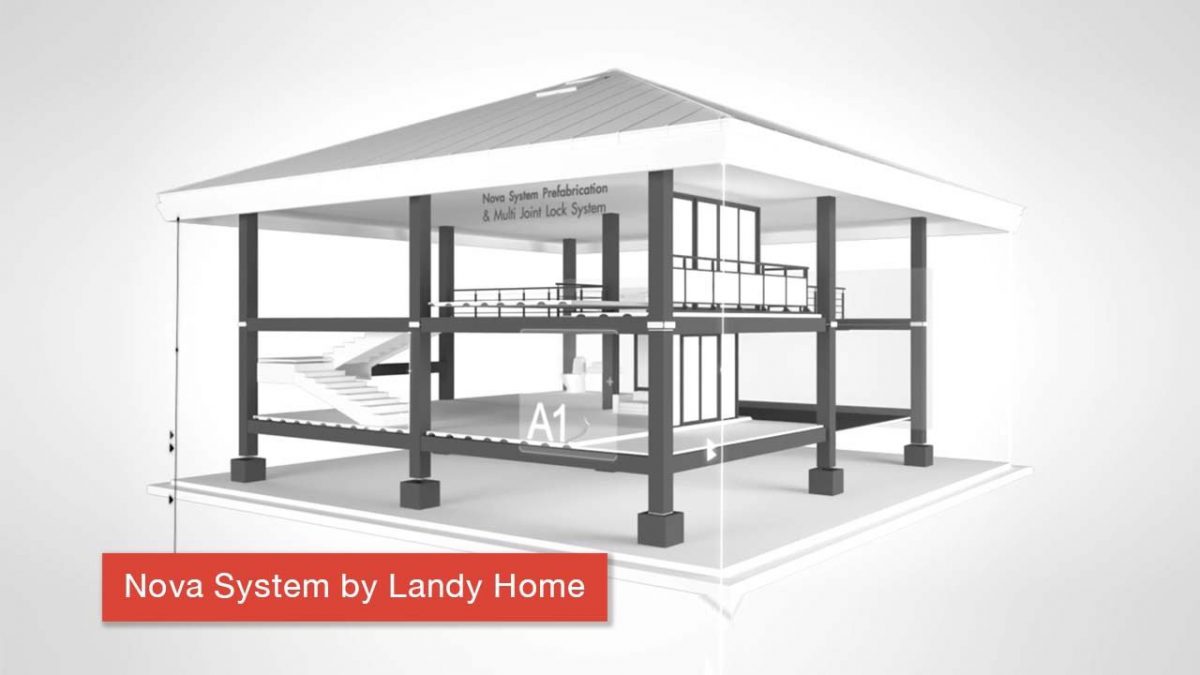 From Japan's construction technology, Landy Home invented and developed NOVA SYSTEM, a semi-prefabricated construction system to build a property with beautiful, economical, modern, strong and durable features, which Landy Home dares to guarantee the structure for 20 years.
Concrete compressive strength of concrete used is higher than that of cast-in-place concrete at 200 KSC.
The quality of the structure joints is easily inspected thanks to the use of steel fitting on the exterior.
Factory casting of columns and beams makes quality control easier.
The use of pre-stressed wire with tensile strength of 16,800 KSC results in smaller parts than a formwork under the same load capacity.
The factory casting process of columns and beams results in time and labor saving in on-site assembly.
Reduce waste of using materials such as mortar and wood chips
Reduce pollution from construction such as dust and noise from operation due to quick assembly of structures
Save cost and labor within a fast construction process
Let Thailand's No.1 home builder, Landy Home, build your home in Architect Expo 2022.
Build your home with Thailand's No. 1 home builder, Landy Home, at booth no. B104 at Architect Expo 2022, the 34th ASEAN's Largest Building Technology Exposition during 26th April – 1st May 2022 at Challenger Hall, IMPACT Muang Thong Thani.