Discover the original cement board by
Viva Board, Thailand's first manufacturer of Cement Bonded
Particle Board at Architect Expo 2022.
"Viva Board is a cement bonded particle board which can be used for interior and exterior construction, decoration, and renovation of residential and office buildings to ensure stability and durability."
"Viva Industries Co., Ltd." has been manufacturing cement bonded particle board since 1983 under brand name "VIVA BOARD". With its continuous research and development (R&D), Viva Board is not only the first brand of cement board in Thailand, but also one of the world's best qualities of cement boards, as proven by its sales volume across the world including in Thailand, the United Kingdom, France, Australia, China, Taiwan, Hong Kong, South Korea, Malaysia, Singapore, Vietnam, Lao, the United Arab Emirates, and other countries in Asia Pacific region. Besides, Viva Board has also been trusted to be one of the components of well-known global mega projects such as, the Venetian – Macao, Singapore Airport, FCC Tower – Hong Kong, and etc.
Viva Board's attractiveness and outstanding properties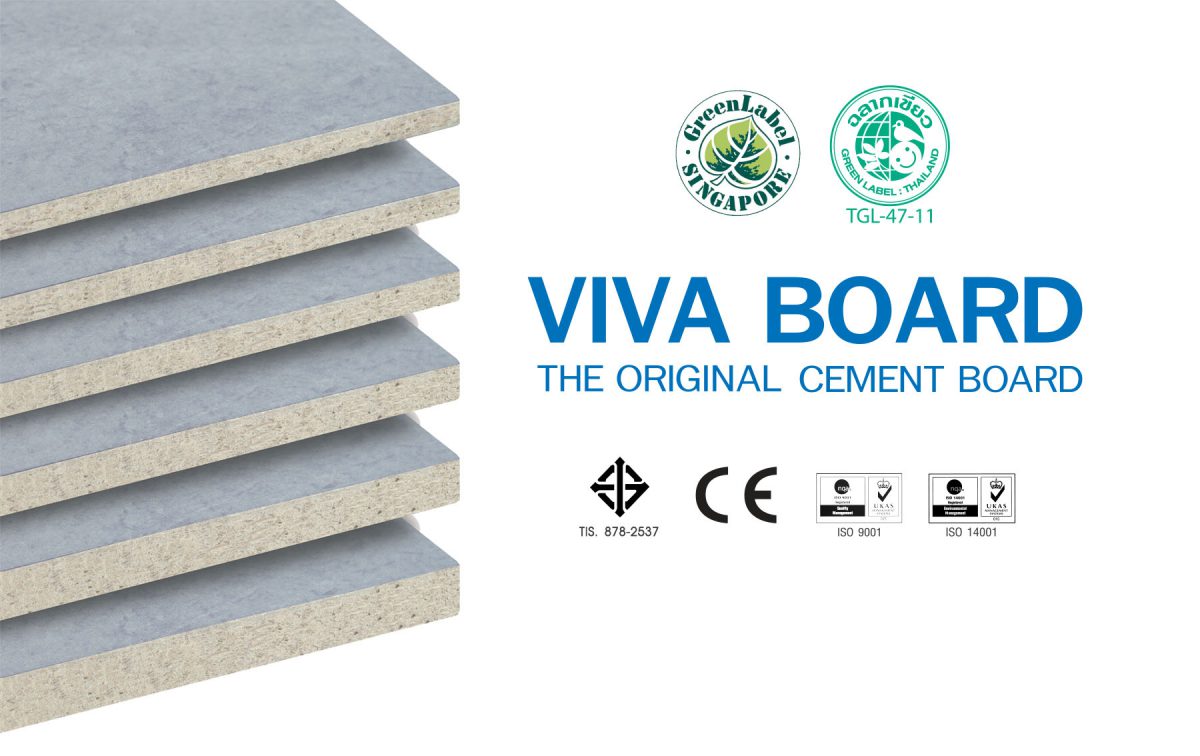 Durable: Viva Board provides durability with long service life because it combines the strength of cement with the flexibility of wood.
Moisture Resistance: Viva Board is non-delaminate, due to its one-step forming process, raw material mixture, and high-pressure compression.
Safe from Termite and Fungus: Viva board is termite proof that will not be attacked by wood boring insects or fungi due to the process of immersing wood particles in cement and its high alkalinity (PH 11).
Heat Insulation: Viva Board has an excellent heat insulating and energy saving properties due to its wood contents and the special processing formulation that delivers low Thermal Conductivity (K value)
Easy Workability: Viva Board can be installed using light-frame construction system that is quick and dry while the conventional wood working tools can be easily applied.
Safe for Health: Viva Board is asbestos-free and has no health hazardous contents.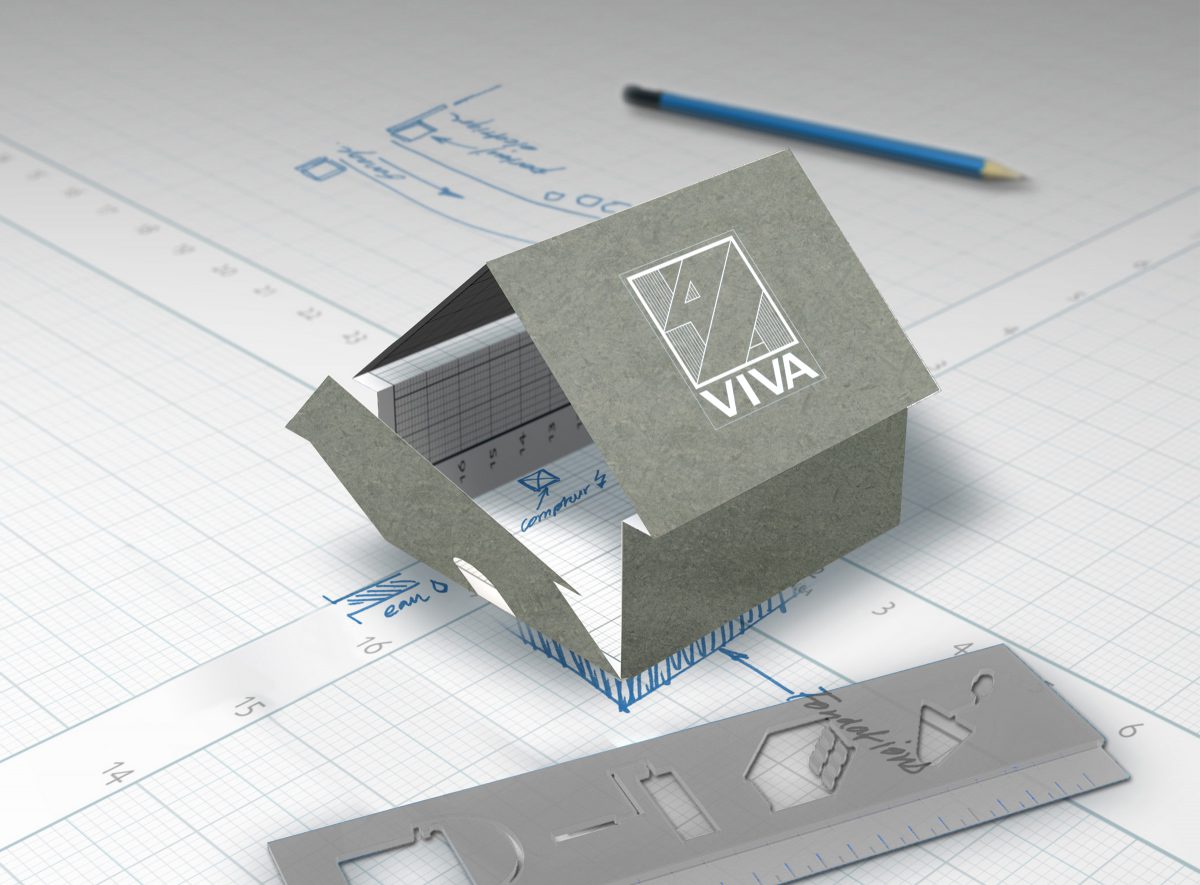 Weather Resistance: Viva Board is resistant to any climate conditions. Even after being installed for more than ten years, it will not be degraded by the effects of moisture, rain, sun, or heat.
Low Water Absorption: Viva Board absorbs water at a much lower rate than any other boards, preventing water seepage, delamination, and rust growth.
Fire Resistance: Viva Board has passed the fire-resistant standard tests (BS 476 Part 6 and 7) and is classified as virtually non-combustible or class 'O' material. The VIVA Board partition system also passed the 1-hour and 2-hour fire rating tests based on BS 476 Part 22, demonstrating its ability to prevent fires.
Acoustic Insulation: Viva Board has passed the Sound Transmission Class index at STC 41, 50, and 55 due to its high-density of 1300 kg/sq.m, which can be used with other sound insulation elements.
Save Time and Money: Viva Board is easy to install. It also help saving user's overhead cost.
Environmental Protection: Viva board is manufactured from maintained and sustainable forests, using environmentally-friendly materials and processes.
A variety of thickness for multiple applications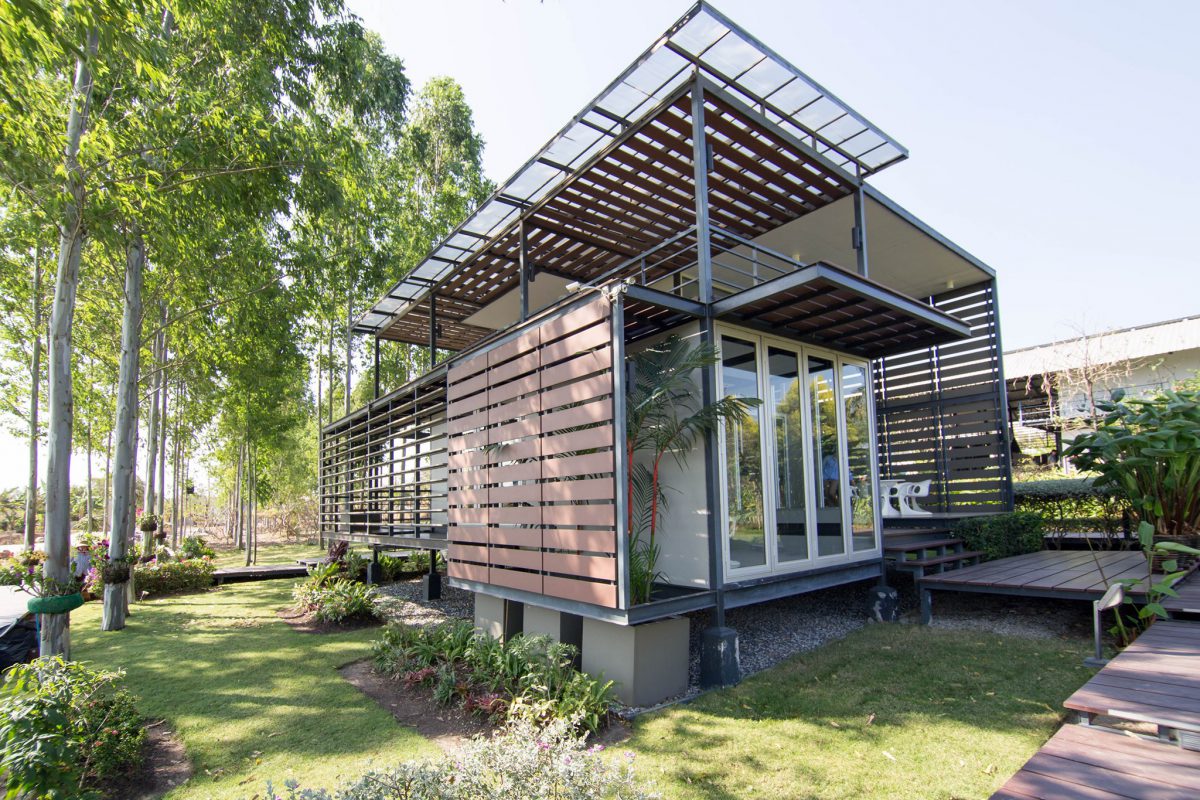 Viva Board provides six sizes of thickness with outstanding functionalities for being used in a variety of applications as following.
Viva Clad
Viva Build: Residential Building Wall
Viva Build: Public Building Wall
Viva Easy Wall
Viva Covered Wall
Viva Deco Wall: Interior Wall in Natural Finish
Viva Deco Wall: Exterior Wall in Natural Finish
Viva Wet Area
Viva Sub Floor
Viva Floor
Viva Sub Roof
Viva Sub Celling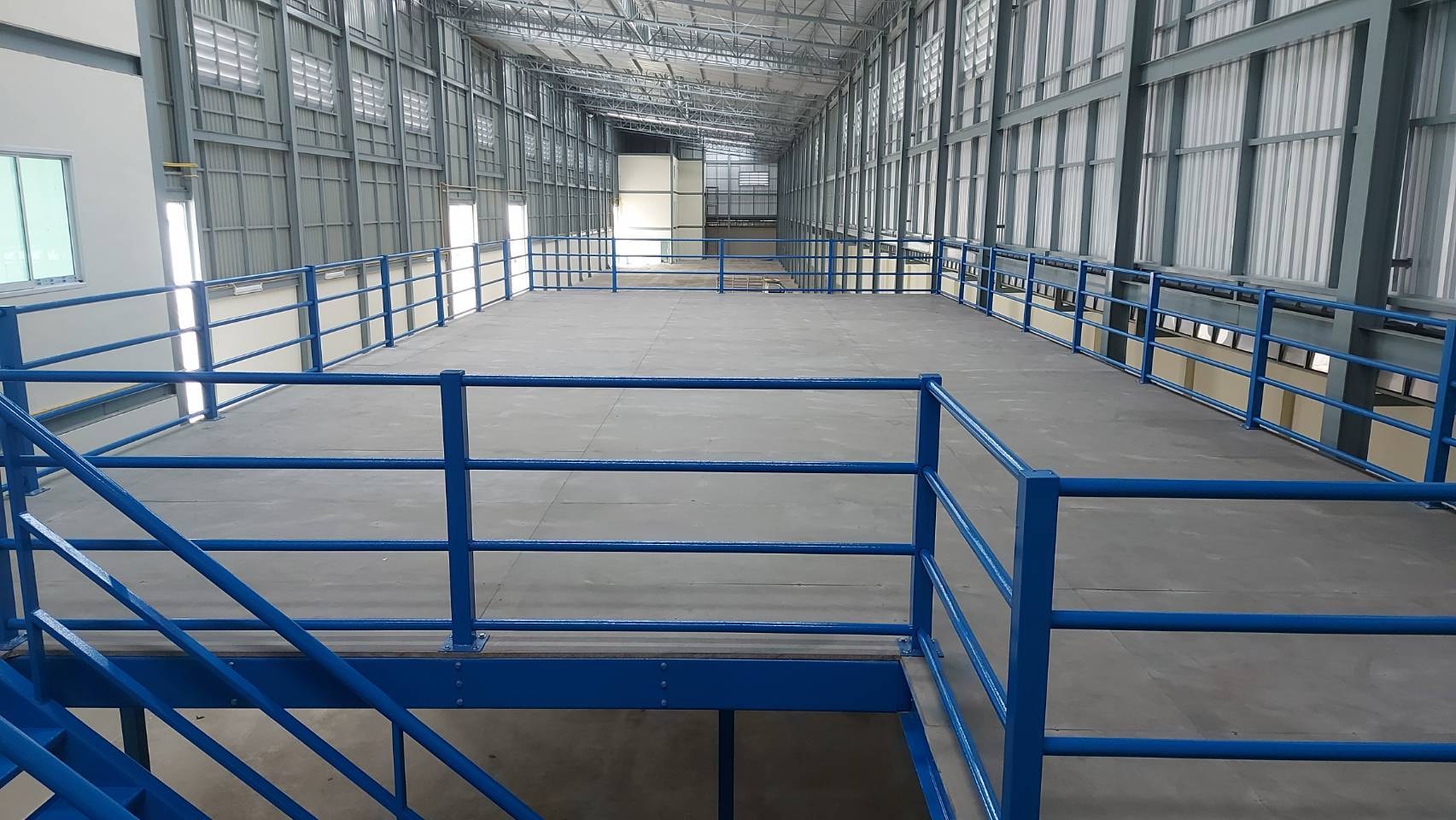 Experience Viva Board at Architect Expo 2022
Discover innovative cement board by Viva Board from Viva Industries Co., Ltd. at booth number S403/1 in Architect Expo 2022, the 35th ASEAN's Largest Building Technology Exposition during 26th April – 1st May, 2022 at Challenger Hall 1-3, IMPACT Muang Thong Thani.