WILSONART, innovative decorative surfaces with combined technologies from two cultures for Asians, at Architect'23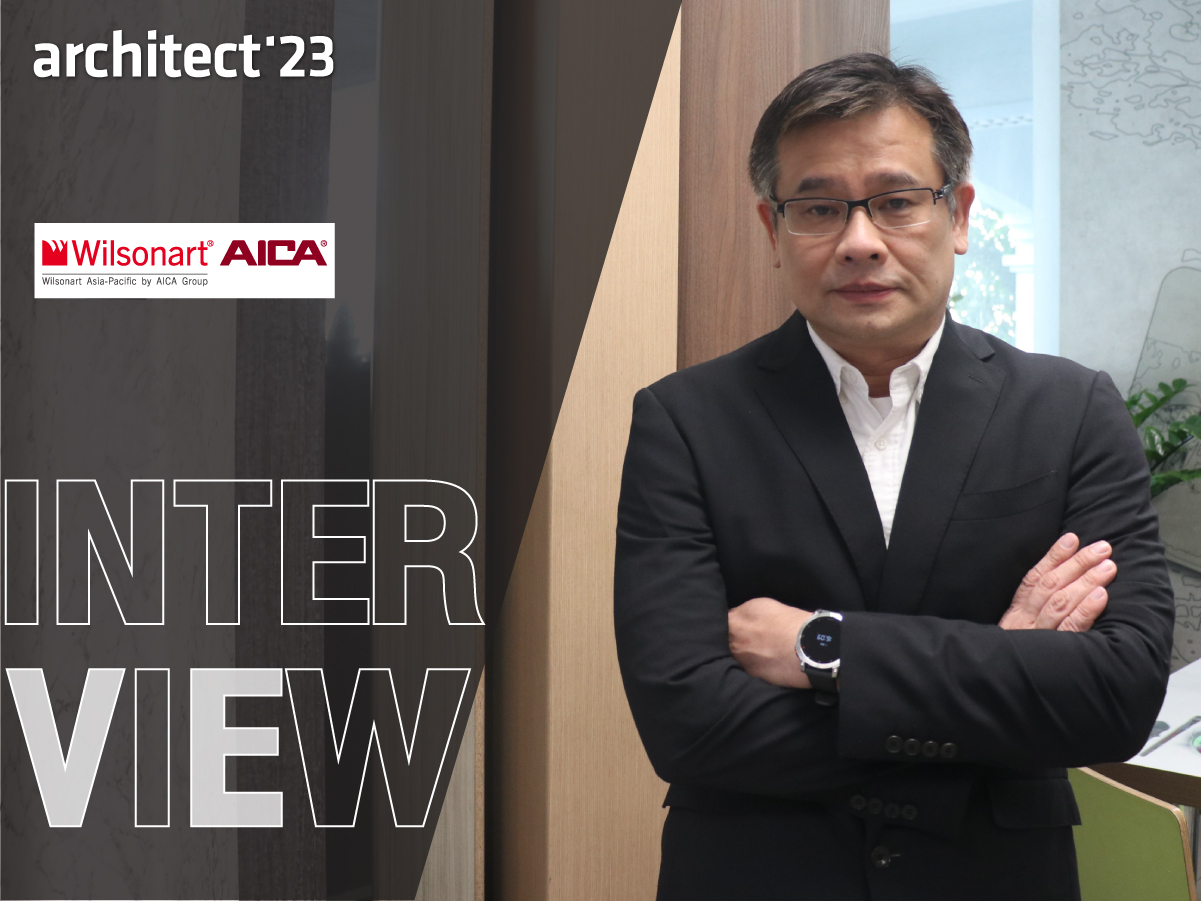 Technology from America combined with R&D from Japan creates seemingly impossible innovations. If you read the interview from Wilsonart, a leading brand in innovative decorative surfaces and High Pressure Laminate (HPL) by Khun Adisak Thiaphairat, Managing Director of Wilsonart (Thailand) Co., Ltd. you will certainly understand Wilsonart's innovation process in the words of an insider.
Hybrid innovation that pervades Asian lifestyle
If we are going to get to know Wilsonart, we must flash back to the beginning of its founding in 1954 in the United States up until 2019, which marks the year when technologies from two leading companies were merged. The result was the birth of a hybrid innovation from the collaboration between AICA, a manufacturer of chemical products from Japan, and Wilsonart Asia, in developing cutting-edge decorative surfaces and HPL to meet the needs of Asians more than ever. Presently, when it comes to laminates, Wilsonart has become one of the leading brands in the region.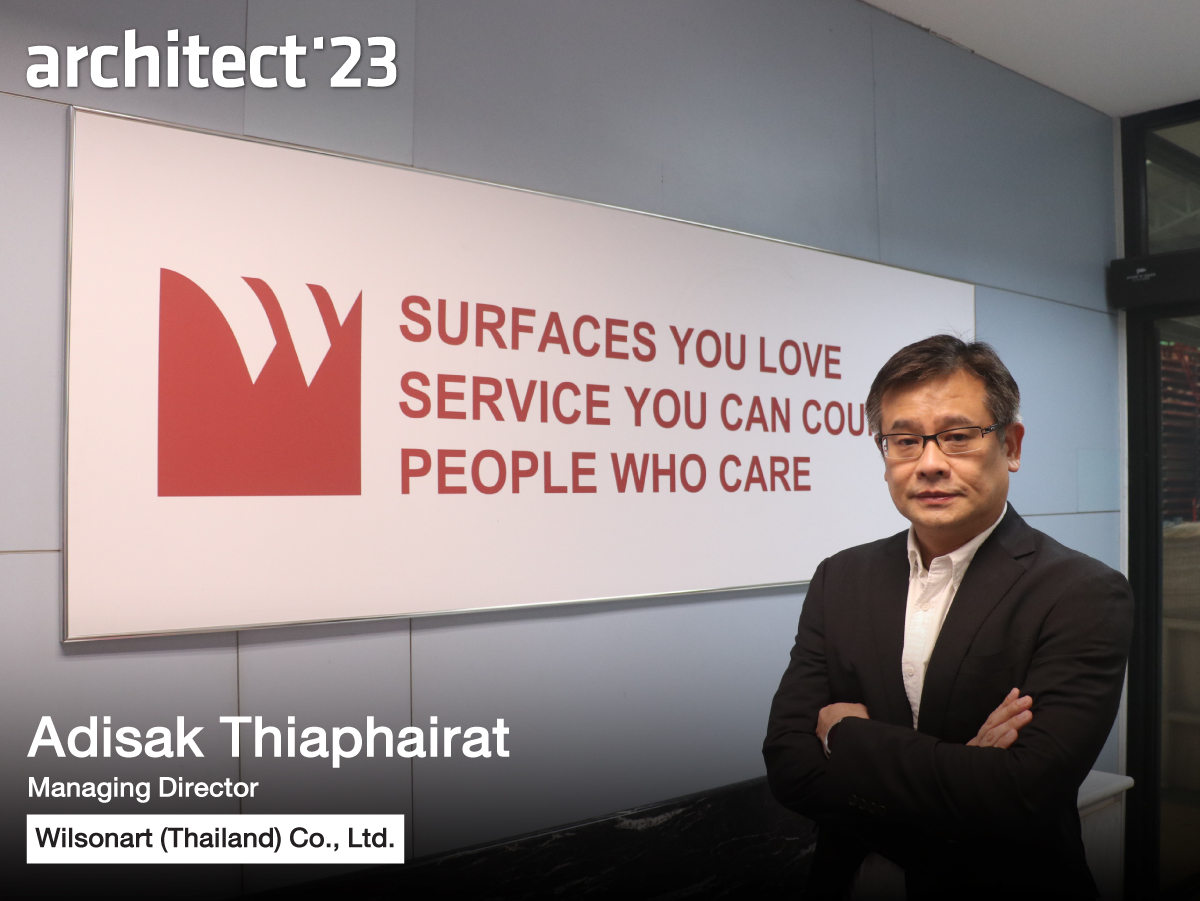 AICA x Wilsonart:
Technologies which influence Asian cultures
When it comes to this issue, some may wonder when new western innovations are adopted in Asian countries, would they need to be modified or developed in order to align with Asian lifestyle? Likewise, we definitely will not miss the opportunity to discover an answer from Khun Adisak, who explained that, "collaboration is another strength of Wilsonart because we have an American background combined with Japanese technology."
Khun Adisak added that during the time when Wilsonart was under the management of the United States, it mainly followed the trends of European design. The process behind launching innovations to customers includes meetings to share design trends. When it comes to the customs and Asian cultures, there are several elements which differ from western cultures. Therefore, Wilsonart strives to understand such differences by creating their own designs, together with selecting or adapting the designs which were the result of the collaboration.
Design that pleases users and respects designers
Design, whether pattern, color or texture of the product, is another issue that Wilsonart has to capture and respond accordingly through the wish of customers. At the same time, respecting the mind behind the design is another concern that the brand has always prioritized, as Khun Adisak shared that:
"We treat every customer equally. Another thing is that we respect the work of designers. Simply put, the brand must try to modify itself and be more flexible to truly meet the needs of customers."
Virutect: R&D in the face of the pandemic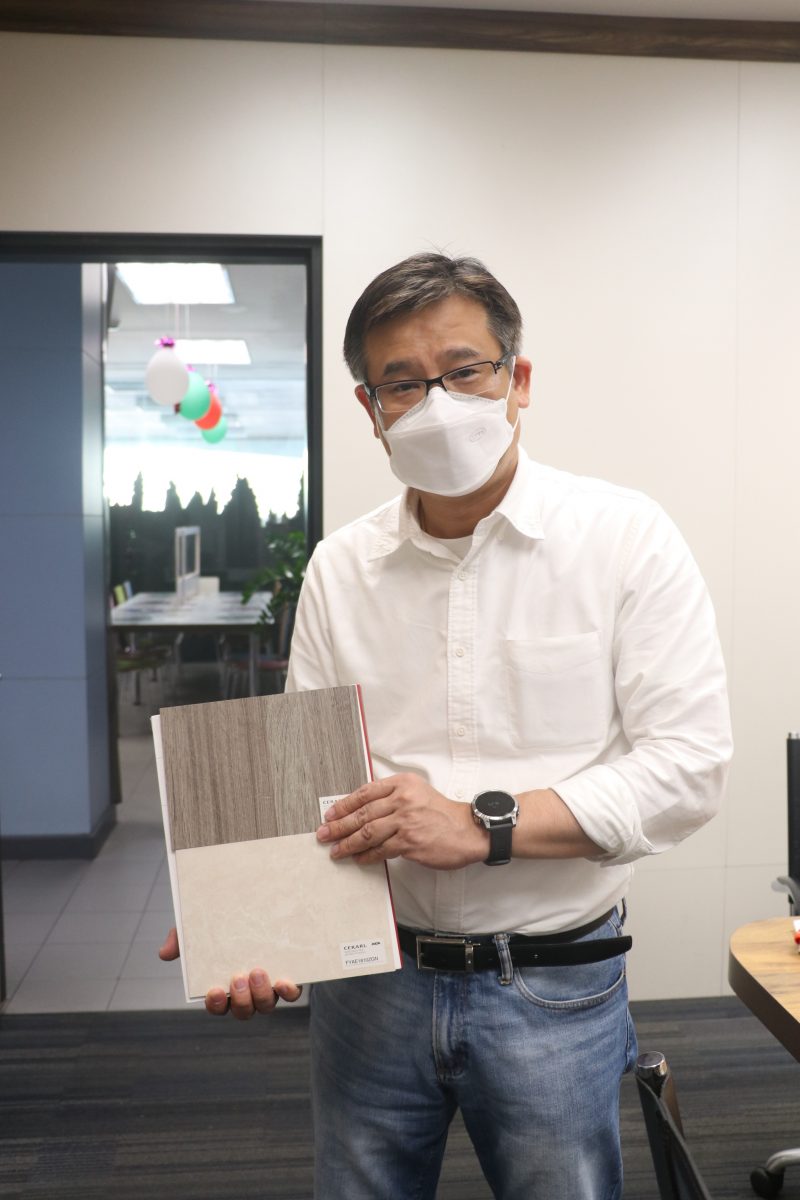 The pandemic has detrimental consequences both on business and the society, which results in people becoming more aware of their lifestyle.
Wilsonart is another business sector which inevitably faces the pandemic situation. One of the issues that the brand has always stood for is the adaptation of existing technology and the invention of new technology to meet the needs of customers, especially when the unusual normality like New Normal has become a part of our lives. "We didn't create this innovation because of COVID-19. Rather, it was a choice to develop existing technology to utilize during the COVID-19 situation," said Khun Adisak.
As the New Normal way of life becomes the normal routine, Wilsonart delves into secrets from existing R&D from Anti-Bacteria to Biotechnology to be applied to a new product, resulting in Virutect, a new collection that meets the needs of several customers, including the hospitals.
"There are actually a lot of hidden secrets in this product that's not just aesthetically pleasing. It's actually much more than that. What I'm trying to say is more than beauty, we have solutions for not only materials for the exterior or on the surface, but also different applications."
Even more harmonious at Architect'23
with "CONNECT"
When asked about how the different concepts of this year's event influence the selection of innovations to be presented, Wilsonart responds that it wishes to advocate for environmental issues. The brand focuses on biophilic design which emphasizes nature in space, the current trendy design. Wilsonart uses this design trend as the inspiration to create a concept for showcasing innovations at Architect'23. The brand has decided to begin 2023 with the concept of "Explore the Nature", which means designing innovations to be in harmony with nature, both in terms of pattern and texture.
On the other hand, Wilsonart strives to deliver total surface solutions to its customers, thus answering to why it features a strong and meticulous R&D in every process.
Architect'23 is a great opportunity for Wilsonart to utilize existing R&D data to showcase innovations that further meet the needs of Thais and Asians, and "CONNECT" is the concept the brand uses to connect multiple issues, whether technology and beauty or designers and manufacturers of material.
Technology for a better living
"In fact, our company is also a manufacturer. I must also say that we are everywhere in the market, both real estate and housing, as well as various projects. You may have experienced Wilsonart x AICA from these areas without realizing it," said Khun Adisak.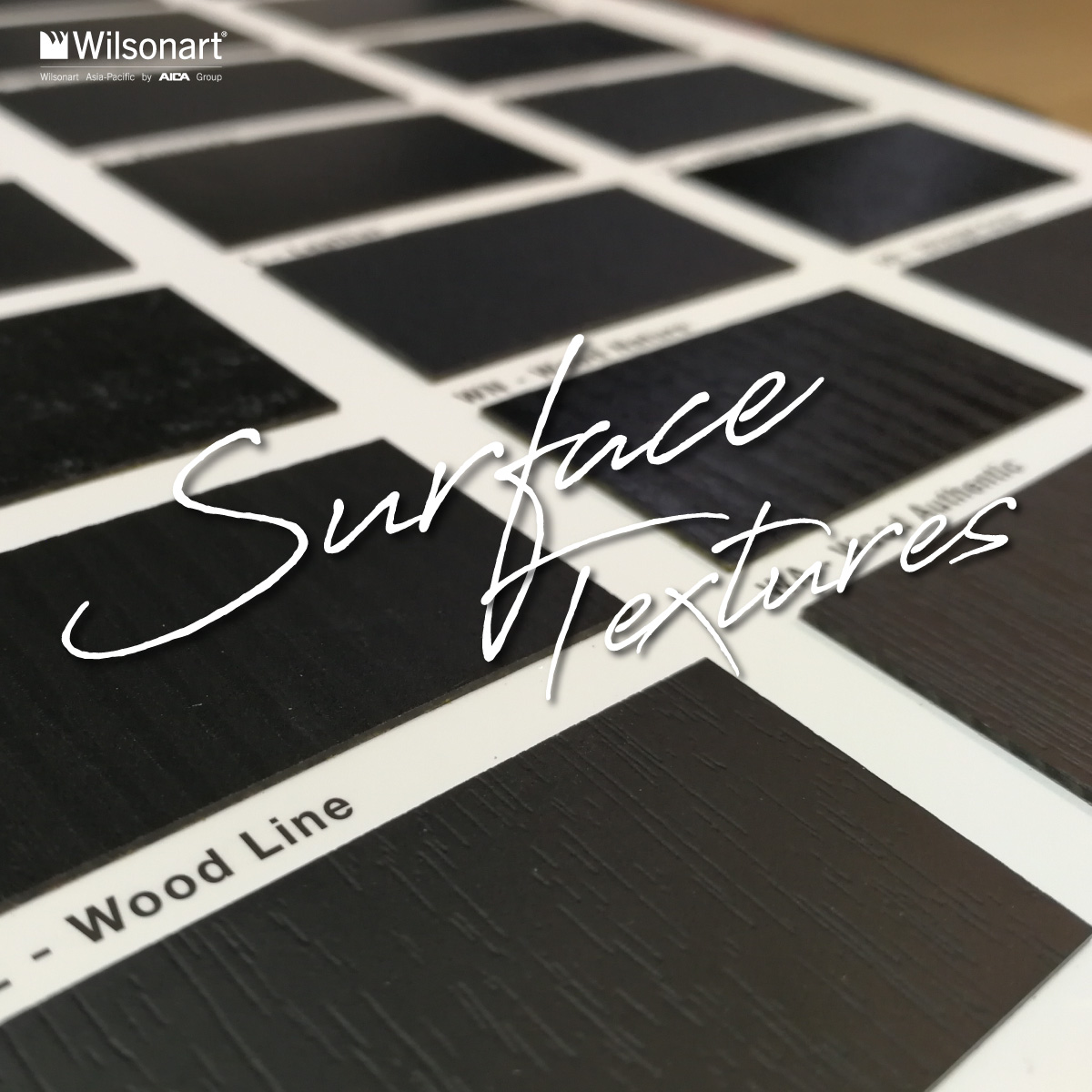 "In terms of materials, we need to research more. Some material may seem unfamiliar to us, but in reality, it's not. For instance, our product, laminate, may seem like a common material, but it's got its complexities. If we take time and effort to study it, it will benefit us, which also means the safety of living with it."
Another issue that Wilsonart has always attempted to achieve is selecting technology to wisely suit customers' behavior. Due to the pandemic, people's lifestyle has changed, working from home has come into play and more and more people spend most of their time at home. Therefore, it is Wilsonart's duty to deliver innovations that illustrate customers how material affect their lifestyle.
---
Innovation with meticulous care to customers. Meet us at Architect'23
"We are pleased to share our knowledge; we're not focused only on sales. We educate consumers so that they realize what they should know and what will lead to further processes to make our lives better."

Khun Adisak Thiaphairat, Managing Director of Wilsonart (Thailand) Co., Ltd.
Products that meet every lifestyle, technology that responds to all ways of lives, decorative surfaces from WILSONART are ready to open up a new experience for you. Discover the most advanced home decoration innovations at booth no. F110 at Architect'23, the 35th ASEAN's Largest Building Technology Exposition during 25- 30 April, 2023 at Challenger Hall, IMPACT Muang Thong Thani.