New Normal innovative decorative surface from WILSONART to be unveiled at Architect'23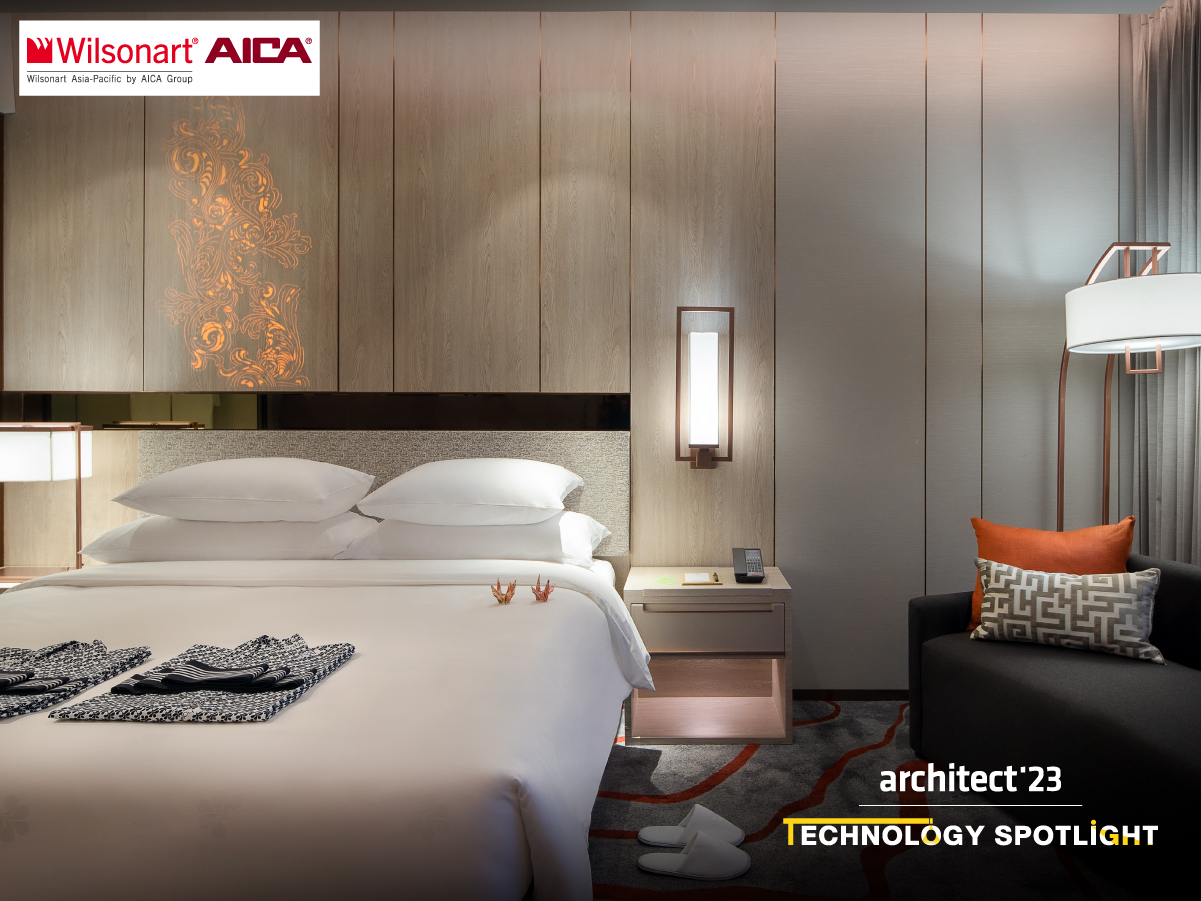 Even more exciting than last year, WILSONART (WILSONART (THAILAND) CO., LTD.), manufacturer and distributor of HPL (High Pressure Laminate), a leading brand in quality and design, has launched an innovation which will satisfy customers even more with special production technology from AICA that will leave you amazed!
WILSONART x AICA
"Innovation for a Better Living"
CERARL
With cooperation from AICA, WILSONART can develop products to its full potential with technology that meets every need and breaks all limits of decorative panel.
Features
Fire-retardant and moisture-resistant
Lightweight
Scratch-resistant
Anti-bacteria
Supports a variety of patterns and finishes
Time-saving and cost-effective
Compatible with High Pressure Laminate and Architectural Film from AICA, which feature similar patterns
Virutect HPL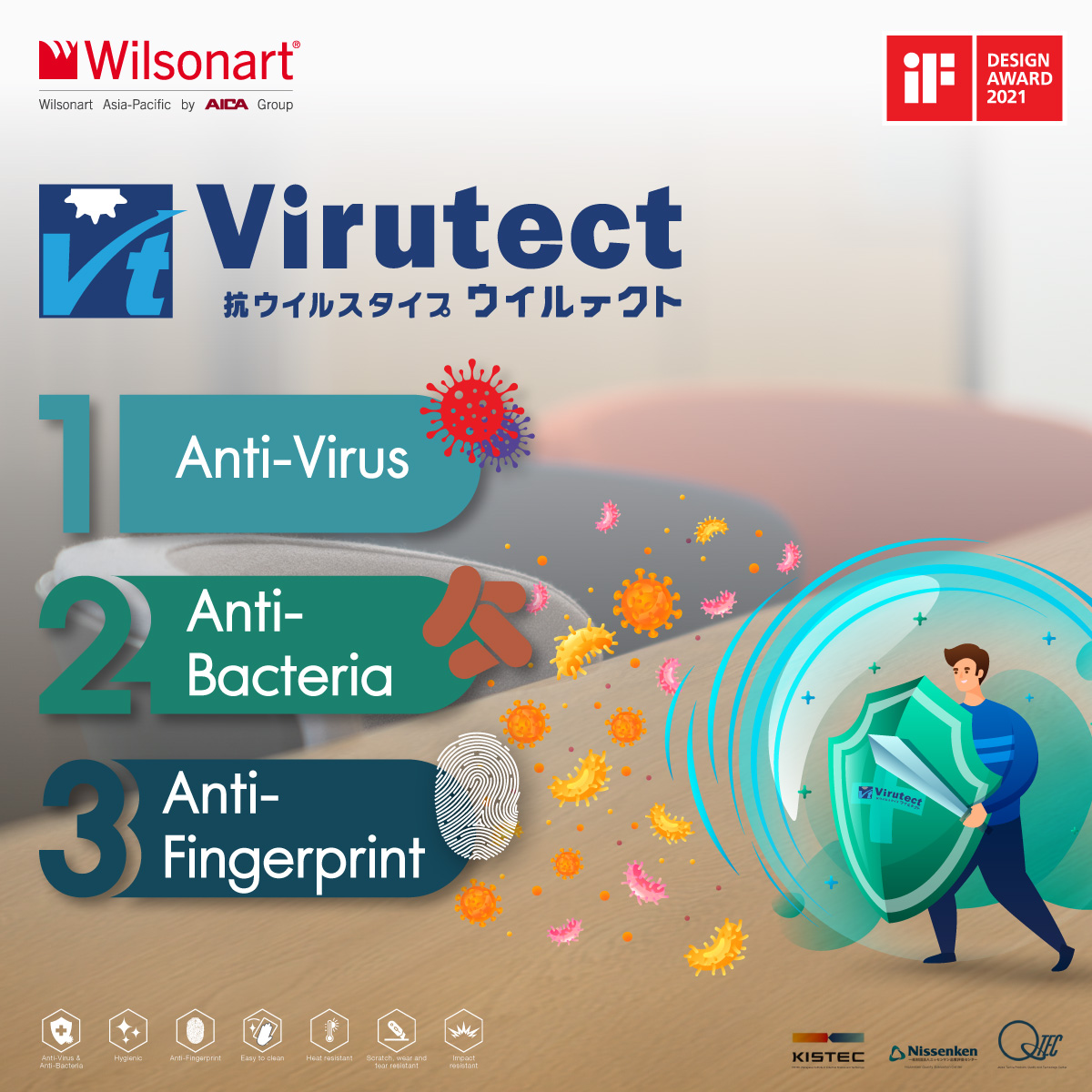 This model has been specifically designed to support lifestyle in the New Normal era. Technology from Japan applied to products like Virutect has been well-designed to meet the needs of cleanliness and anti-viral performance in buildings such as hospitals, public spaces and residential area.
Features
Anti-Virus, Anti-Bacteria, scratch-resistant and anti-fingerprint
Suitable for interior decoration
Focus on cleanliness, hygiene and safety
Eliminate and inhibit the growth and spread of bacteria
Certified for maximum effectiveness in eliminating viruses and bacteria
Japan's Virutect innovation has Anti-Virus properties, rendering the product highly suitable for interior applications such as wall panel, counters, bathroom walls, and interior doors.
Virutect is resistant to cleaning agents and disinfectants, sodium hypochlorite or ethanol, perfect for buildings with focus on cleanliness and safety.
PURECORE & REALCORE
This decorative surface is one for use in building design. With its transparent property, installation of hidden lighting can be achieved with ease. With similar color of front and back surfaces, a neat and clean edge is acquired easily for even more exquisite appearance.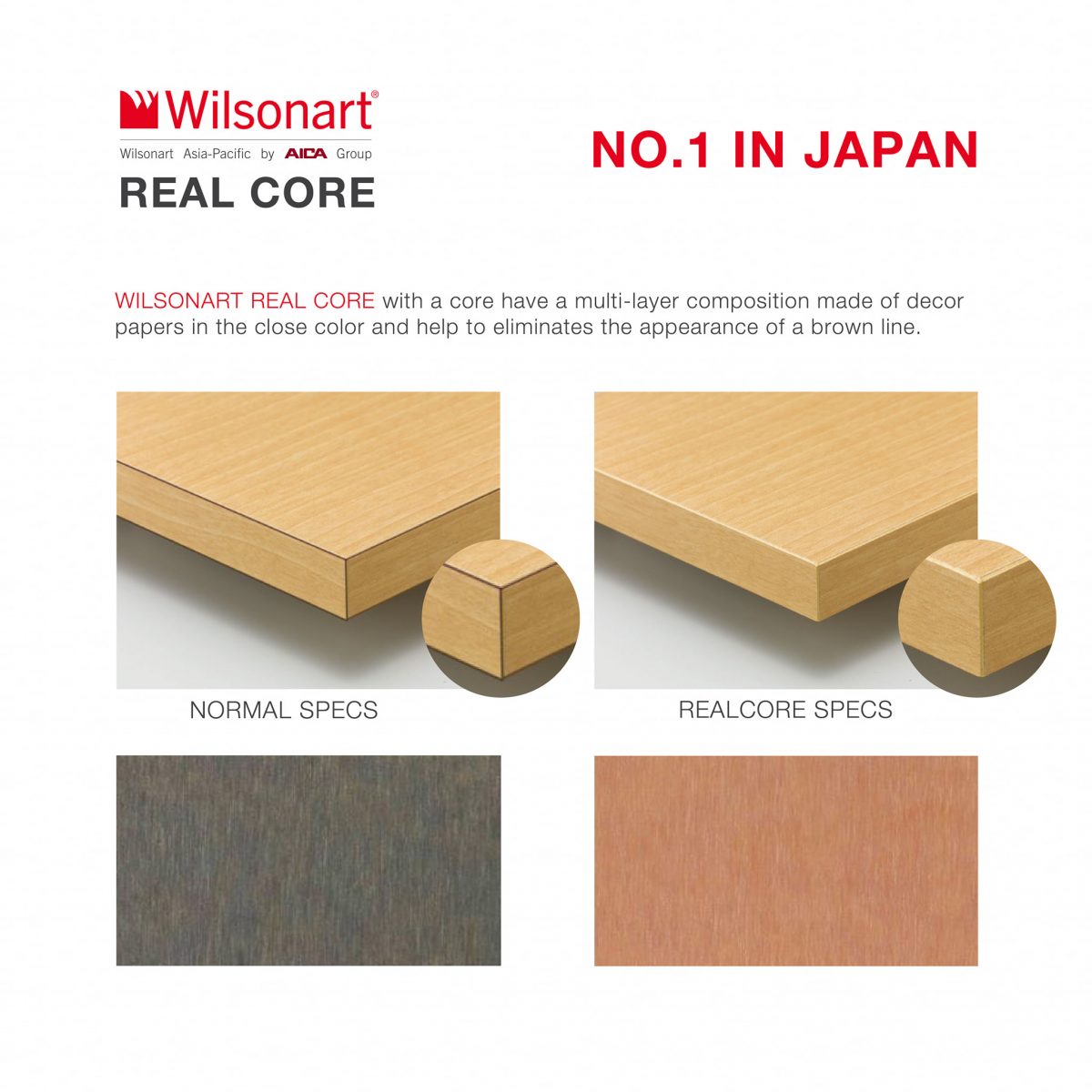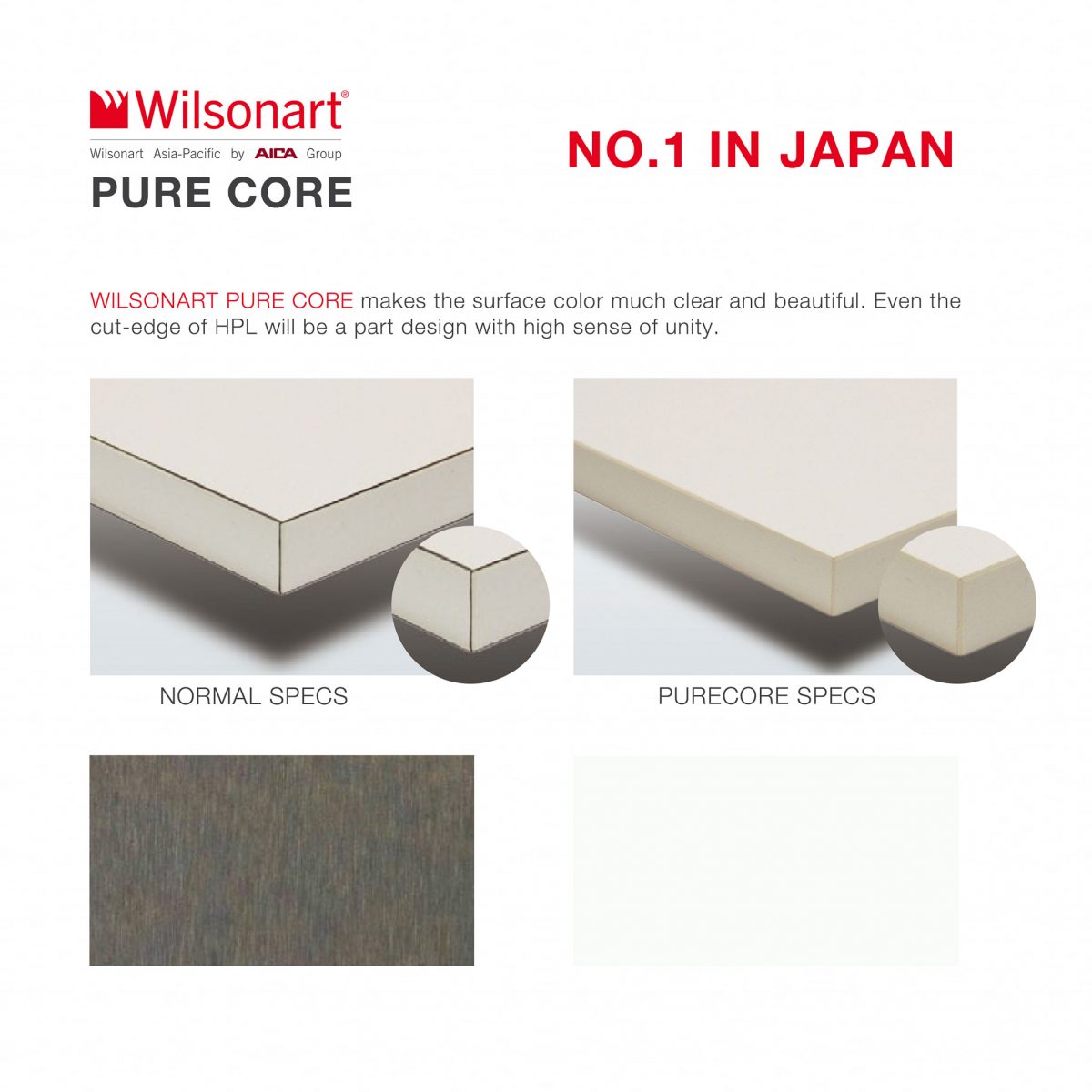 Celsus
Celsus has been designed for use in high-touch surfaces, making it a must-have during the pandemic era. It is fingerprint-resistant, anti-bacteria and easy to clean, perfect for those who are looking for material for countertops such as in the kitchen, café, bank, public building or even crowded department stores.
Exclusive Laminate
A collection of laminate panel for design enthusiasts. All you need is favorite artwork, art, photographs or logos, which will be transformed into a unique and memorable laminate panel, with endless imagination. Exclusive Laminate is compatible with a variety of decorative applications whether on the wall, your favorite furniture, door panels and various signs, etc.
Get ready to experience these unique New Normal innovations at Architect'23
Products that meet every lifestyle, technology that responds to all ways of life, decorative surfaces from WILSONART are ready to open up a new experience for you. Discover the most advanced home decoration innovations at booth no. F110 at Architect'23, the 35th ASEAN's Largest Building Technology Exposition during 25- 30 April, 2023 at Challenger Hall, IMPACT Muang Thong Thani.
For those who are interested in space reservation, please visit our website at https://architectexpo.com/2023/en/about-the-expo/#space-reservation, or contact us at 02-717-2477 and Email: info@TTFintl.com.