TIPS from Gio Home Kitchen in choosing a kitchen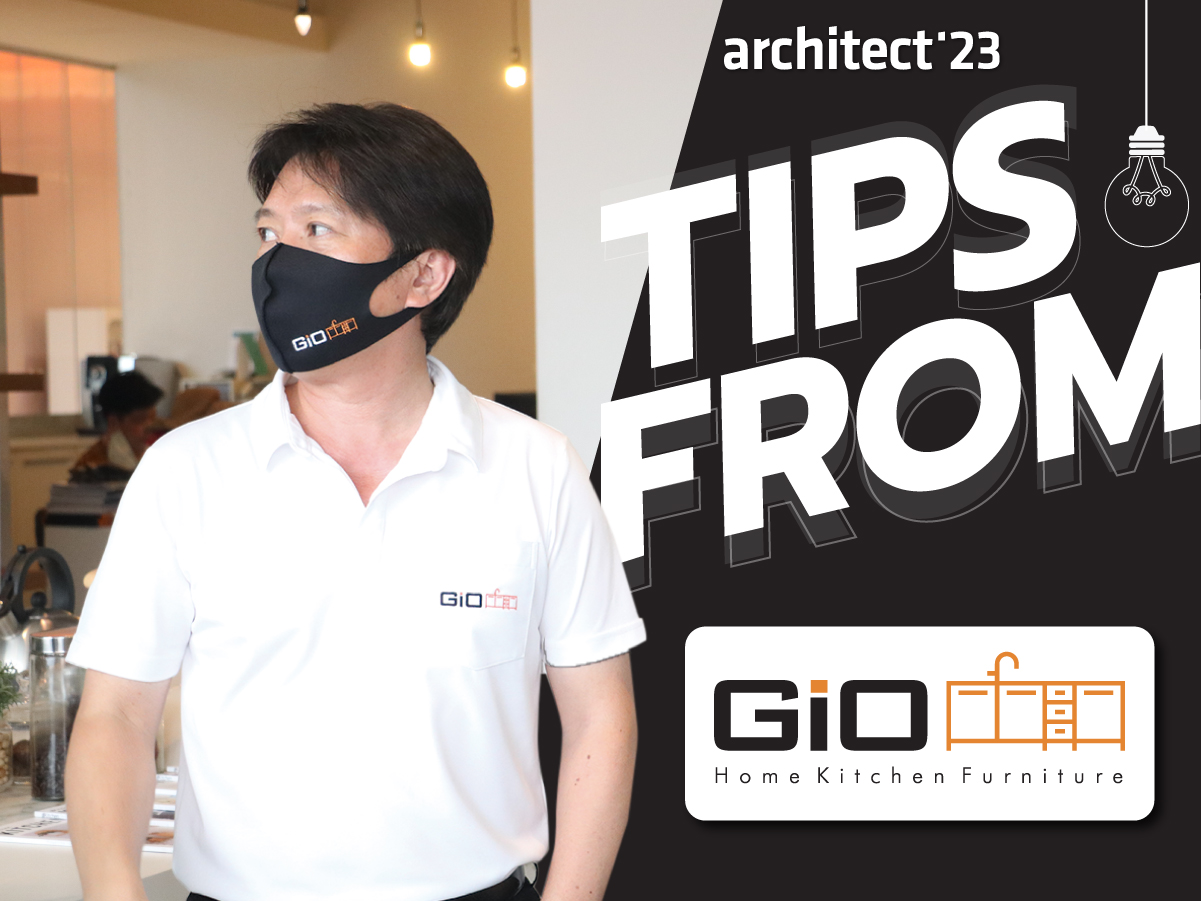 Khun Aaron suggests tips for choosing the right kitchen for your space. For the kitchen in a condominium, the usage area may be a bit compact but it does not mean that the kitchen cannot be decorated to be complete with functions. A built-in electric stove and a small sink, no larger than 40 – 50 cm., can be installed. These should be enough for simple cooking, but not for heavy cooking. For those who love to cook, they may supplement with a grill microwave.
If you wish to add or renovate the kitchen in the condominium, it is better to select functions which are used regularly. If the selected functions are not what we desire, the kitchen may not meet the needs of use, consuming both time and money. If the space is large, you can consider adding all functions as you wish.
For a large family living in the same house and likes to cook, the kitchen should be designed for heavy use with the likes of high-power gas stove, large sink and full-on equipment for baking, grilling and steaming. If there is space left, an island can be placed in the center of the room for convenience and more space.
For materials suitable for heavy-duty kitchens but not as heavy as in hotel kitchens, I would recommend ceramic for countertops because it is scratch-resistant and safe for health. Ceramic has advantages over genuine stone in that it does not absorb water. Genuine stones are porous. If any liquid from cooking seeps in, it can become dirty and can harbor germs. For the surface, if your preference is high gloss, it is recommended to be acrylic. For those who like matte finishing, Fenix's laminate is recommended, or either ceramic or glass for a more luxurious look.
"The factors to consider when choosing kitchen materials are high-quality and durable materials because the kitchen is constantly exposed to heat, humidity, scratches and impact. If the quality does not meet the standard, risks of unexpected accidents may occur, so invest a little for your peace of mind," Khun Aaron said.
Meet the kitchen builder who designs according to your needs with Gio Home Kitchen at Architect'23
See kitchen sets and other furniture such as walk-in closet, TV shelf with a variety of designs, great quality material and full functions from Geo Home Kitchen Co., Ltd. at booth number S304 in Architect'23, the 35th ASEAN's Largest Building Technology Exposition during 25- 30 April, 2023 at Challenger Hall, IMPACT Muang Thong Thani.