Architect'23 Big Surprise! VG x TOA join hand with Hypothesis to construct a spectacular Thematic Pavilion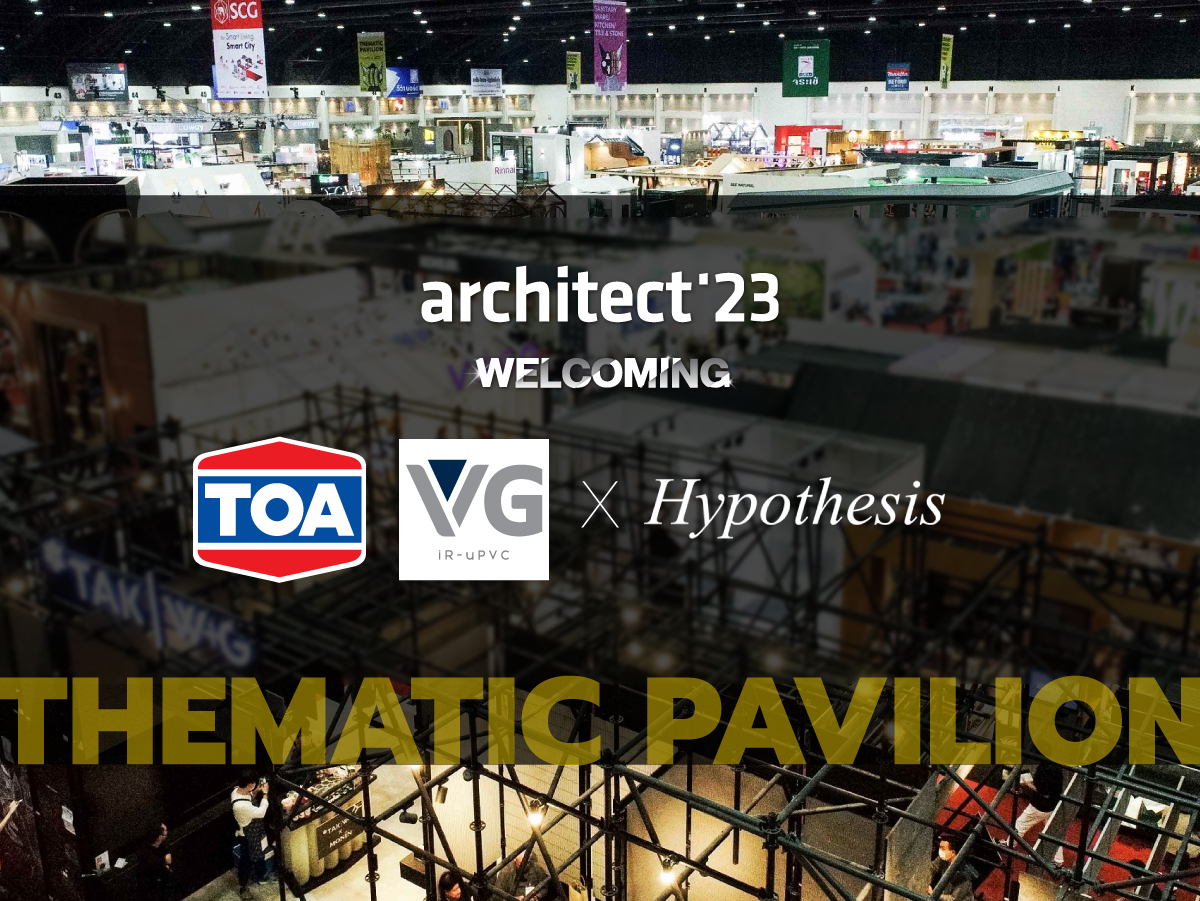 Architect'23 is pleased to welcome VG and TOA to join us and showcase their new innovation and technology of building materials in the design space of Thematic Pavilion which is created by Hypothesis.
CNP PLASTIC INDUSTRIES CO., LTD. a manufacturer of vinyl rain gutters with quality and standards under the brand of VG and TOA PAINT (THAILAND) PCL. a leader in paint industry collaborate with Hypothesis to design and build Thematic Pavilion which will open up a wide perspective of experience for visitors at Architect'23, the 35th ASEAN's Largest Building Technology Exposition.
Architect'23 will take place on 25 – 30 April 2023 at Challenger Hall, IMPACT Bangkok. For space reservation, please visit at https://architectexpo.com/2023/en/about-the-expo/#space-reservation or contact Tel. 02-717-2477 Email: [email protected]