Brighten up your space in a unique way with innovative outdoor lighting by Unilamp at Architect Expo 2022.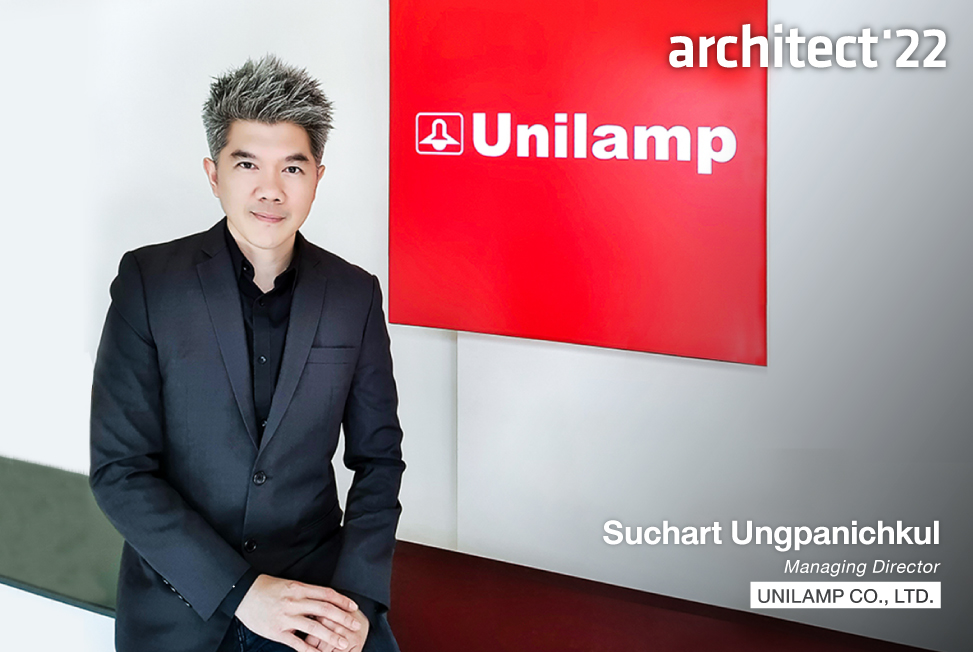 Unilamp Co., Ltd has been operating since 1994 under the support of the Board of Investment (BOI). Its primary products are Architectural Outdoor Lighting and lighting design consulting services.
Unilamp has achieved ISO 9001 and ISO 14001 certification. The National Accreditation Council (NAC) has also certified ISO 17025 to Unilamp's laboratory system. Architectural Outdoor Lighting have been fully certified by the Thai Industrial Standards Institute, or TIS.
Unilamp lighting is currently available in Thailand as well as over 70 other countries worldwide. Aside from Thailand, the company's main global markets are Europe, Scandinavia, the Middle East, Asia, and Oceania.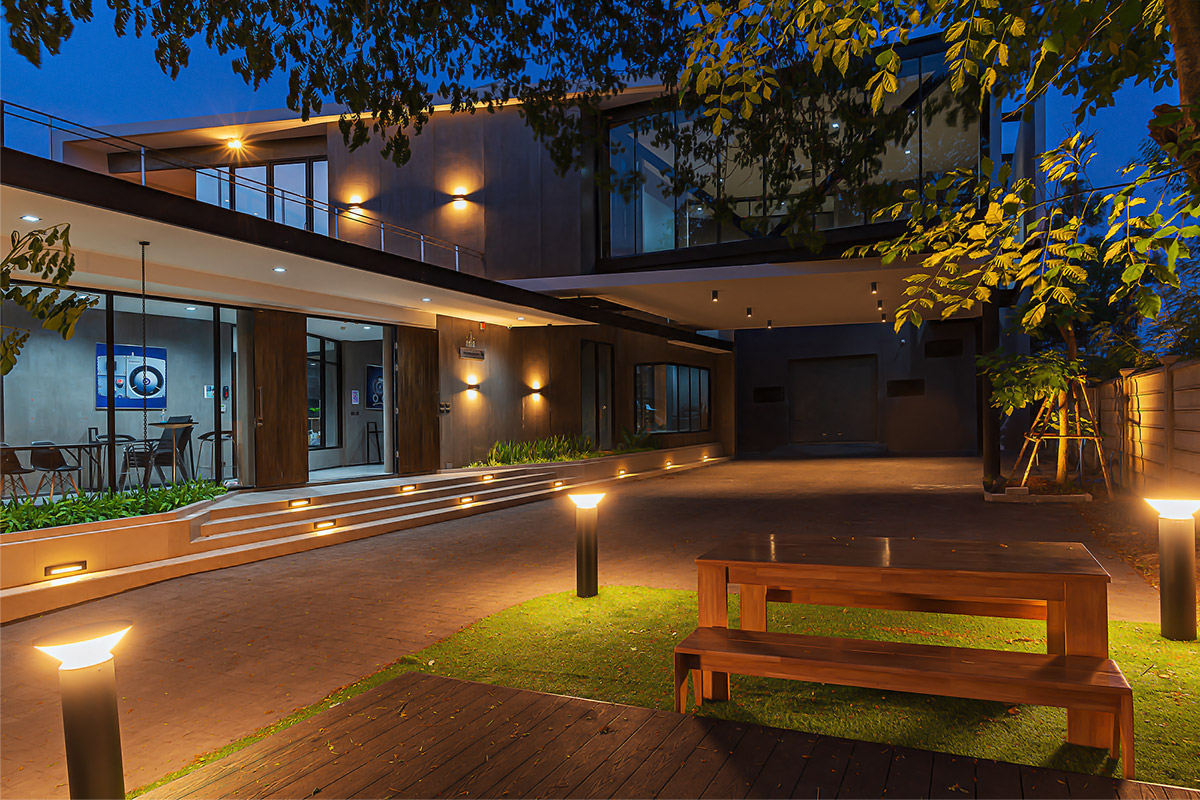 Unilamp was established with the objective of manufacturing outdoor lamps with a strong emphasis on quality, appearance, and detailed design in order to best satisfy to customer's needs.
Besides that, the company strive to design and manufacture outdoor lamps that properly respond to customer functional requirements and can compete with other world-class brands. Unilamp's priority and emphasis is always on product quality.
Sustainably design and meet customer's requirements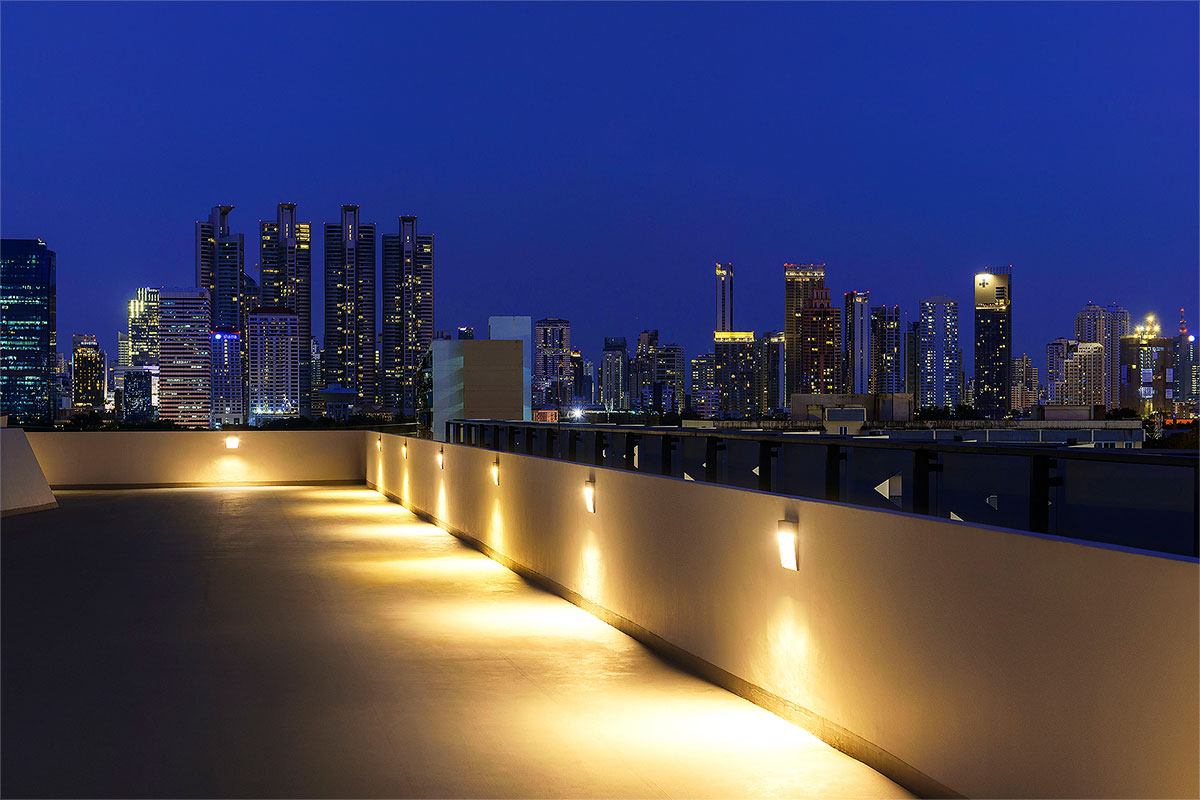 Customer centricity is a product development principle. All of the company's processes have been designed with the customer's needs in mind. Apart from that, the entire manufacturing process has always been done with environmental concerns. It appears to occur not only during the manufacturing process, but also during raw material procurement throughout the supply chain.
New innovations and technologies emerge all the time in today's world. It does not imply that we must implement all new innovations and technology, but rather that we must analyze and decide which technologies are best fit to the organization and production process. The sooner you implement, the more productive you will be. Unilamp has a research and development team (R&D) that specializes in the Internet of Things (IoT) and can develop products in a timely manner to meet market demands.
Continuous knowledge sharing for maximum customer benefits
One of Unilamp's core operations is brainstorming on individual teams, across teams and departments, and sometimes across organizations. Knowledge sharing and brainstorming are prioritized in order to determine the needs of the customers. We are confident that teamwork will yield better results for the organization and customers. As a result, the company appears to have a common practice of exchanging experiences and knowledge in other fields.
Unilamp's SPACE Architectural Spotlight/Floodlight is a super strong outdoor lamp with weather resistance.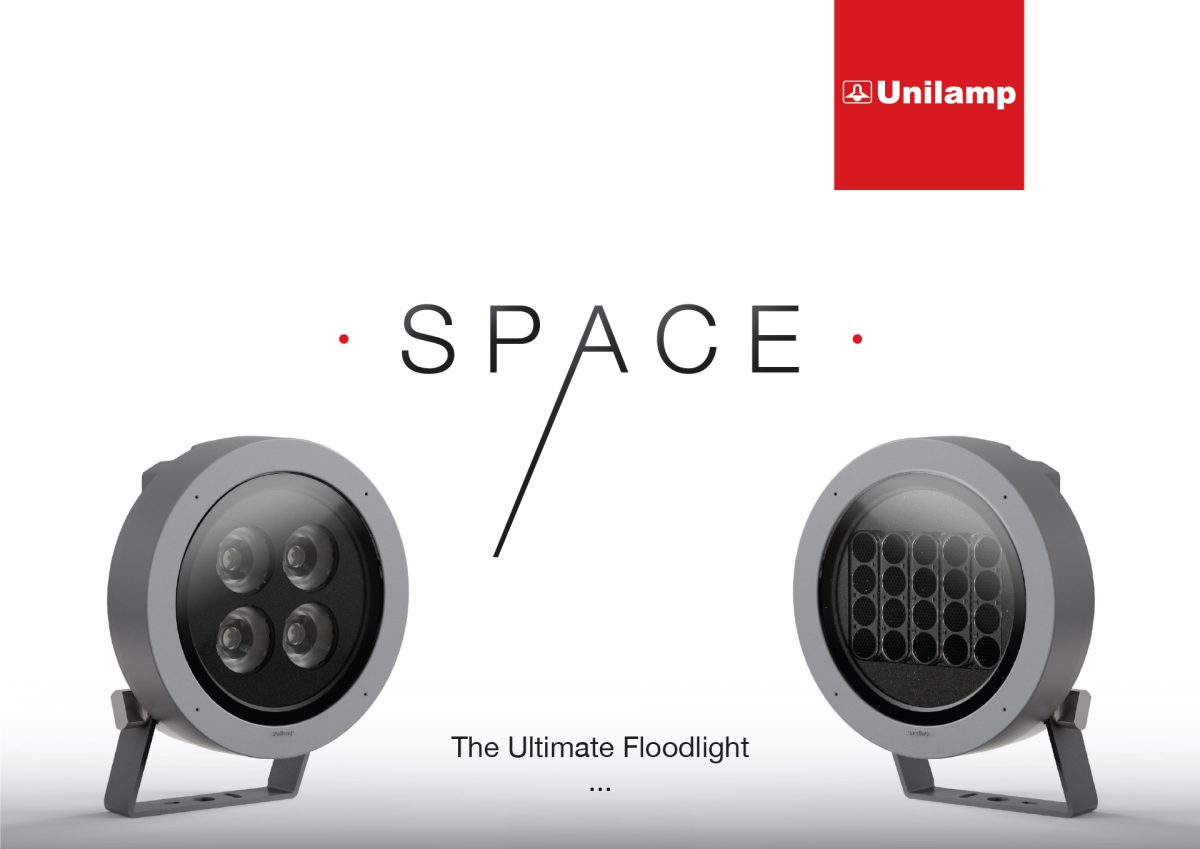 The new product to be showcased at Architect Expo 2022 is the new generation of SPACE Architectural Spotlight/Floodlight, which offers a wider range of light source and angle options in a smaller footprint than the market's current model. The lamp also comes with a variety of accessories as well as other features such as Intelligent Wireless Control, DMX, or DALI Color Changing.
This new lamp version is ideal for weather in the Middle East and Scandinavia, as it can be used in temperatures as high as Ta 50°C and as low as Ta -20°C. It is coated with Nano Ceramic, a highly corrosion-resistant material. As a result, it can be used in any location on the planet, including at sea and in deserts.
"Reducing overhead costs, labor costs, and working time are our primary concern in designing and production."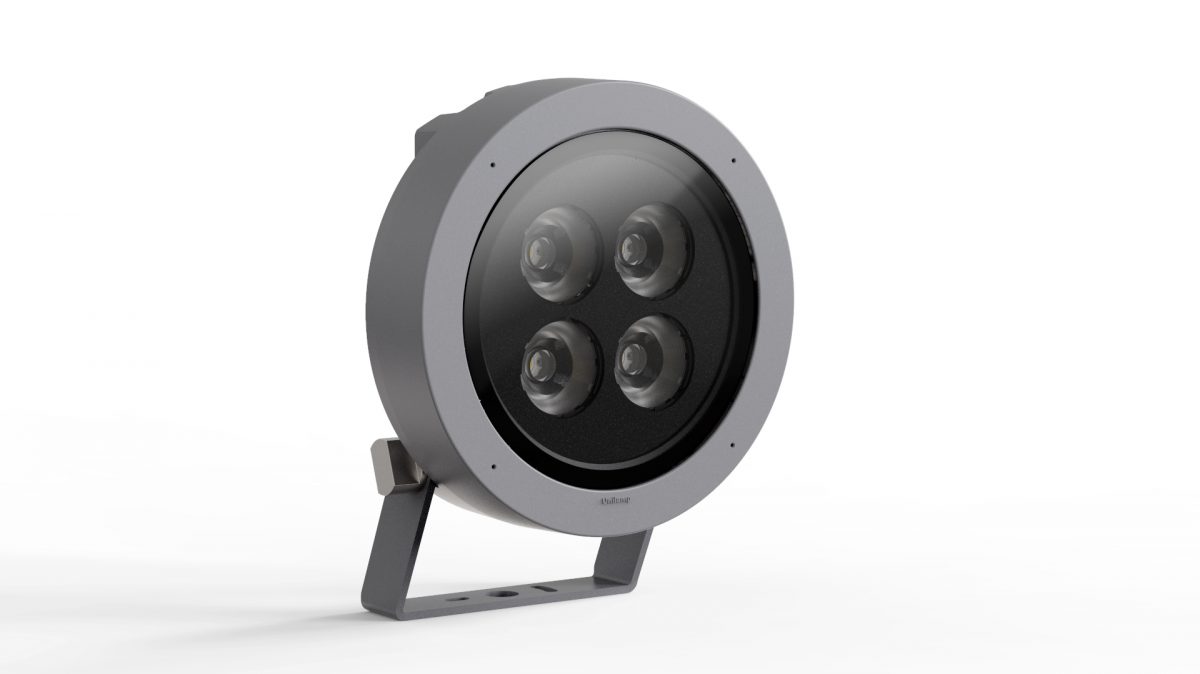 This floodlight is smaller than the most common sizes on the market today. Because fewer raw materials are used, this can help reduce overhead costs while also shortening the production time from forming to finished goods. Furthermore, with its smaller size, the domestic and international shipping costs are lower.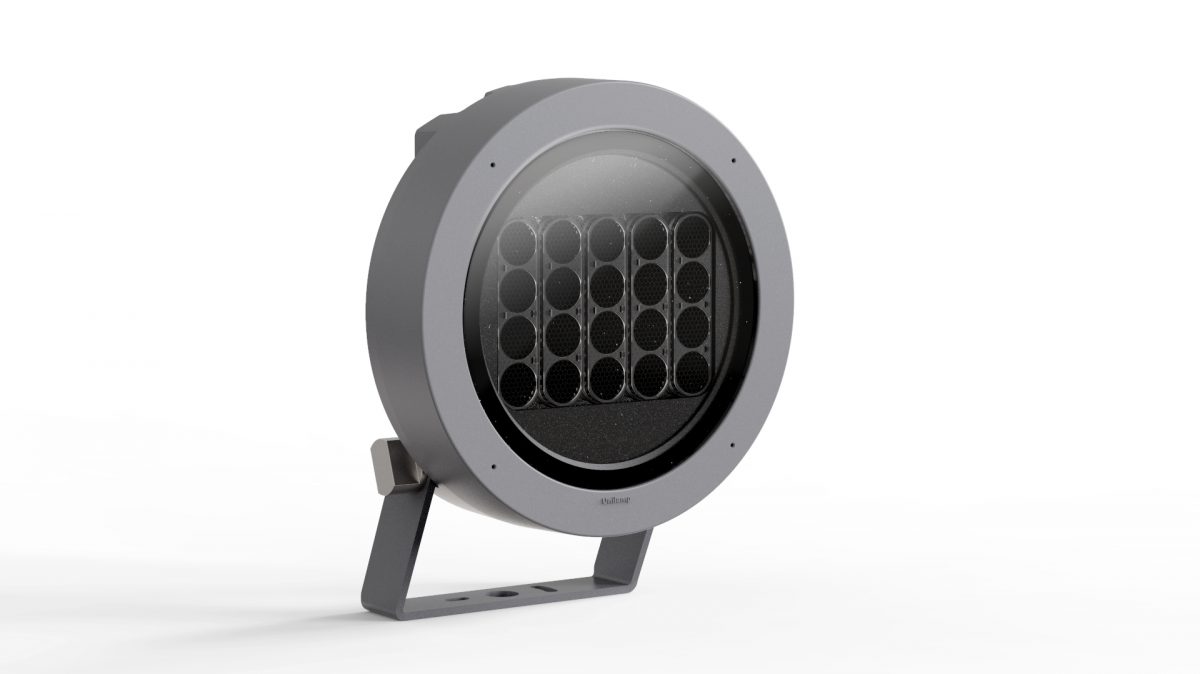 Because of the LED technology that results in a high light dispersion and efficiency (lumen / watt) of the lamp body, this SPACE lamp helps reduce the user's overhead costs. It is the latest developed model from a world-class manufacturer, with a very high Lumen Output value. It also helps in lowering electricity costs and the number of lamps installed in each area. Furthermore, the lamp installation is easy and quick due to the factory's prefabricated wires, which eliminates the complexity of setting up lamp's wires.
Smart outdoor lamp to meet New Normal life
With the Intelligent Wireless Control system, users or outdoor lamp system controllers can easily customize the operating parameters of the lamps or check the operating status of the lamp via the controller system in the lamp, which are short-range Blue Tooth, medium-range radio, and long-range Wi-Fi systems that can support the controller manage the lamp on-off system easier and without the need to be presented at the job site. Life is much easier when everything can be controlled remotely or through an application.
Witness a super strong lighting innovations
by Unilamp at Architect Expo 2022.
Construction and décor industry is one of the important structures in our country economy. Now is the time for the country's economy to recover from the effects of the long pandemic Covid-19. Unilamp is pleased to welcome all visitors to the architect Expo 2022 to experience the new perspective of illumination. Apart from the lamps mentioned above, there are also many other lamps available in the exposition.
For those who are interested in innovative lighting products by Unilamp, please kindly visit at booth number L403 in Architect Expo 2022 to help drive the country industries from upstream, midstream and to downstream, to recover and flourish again.
Explore the Architect Expo 2022, the 35th ASEAN's Largest Building Technology Exposition during 26th April – 1st May, 2022 at Challenger Hall, IMPACT Muang Thong Thani.