Insights for "Aritco HomeLift" in Architect Expo 2022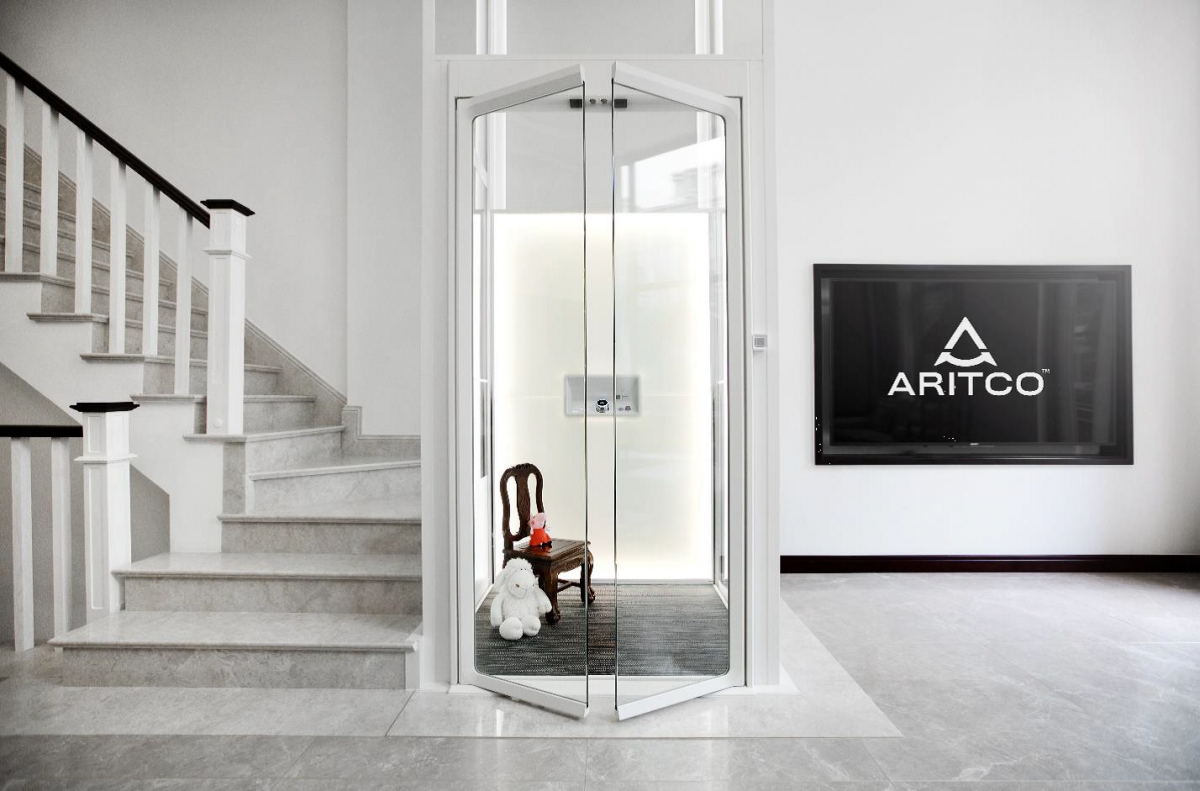 The all-new Aritco Homelifts comes with luxury design from Sweden. The lift is very practical and make home more accessible for everyone with the double tempered laminated glass door. It's space-saving and comfortable to be installed within 7 days. No additional structure is required.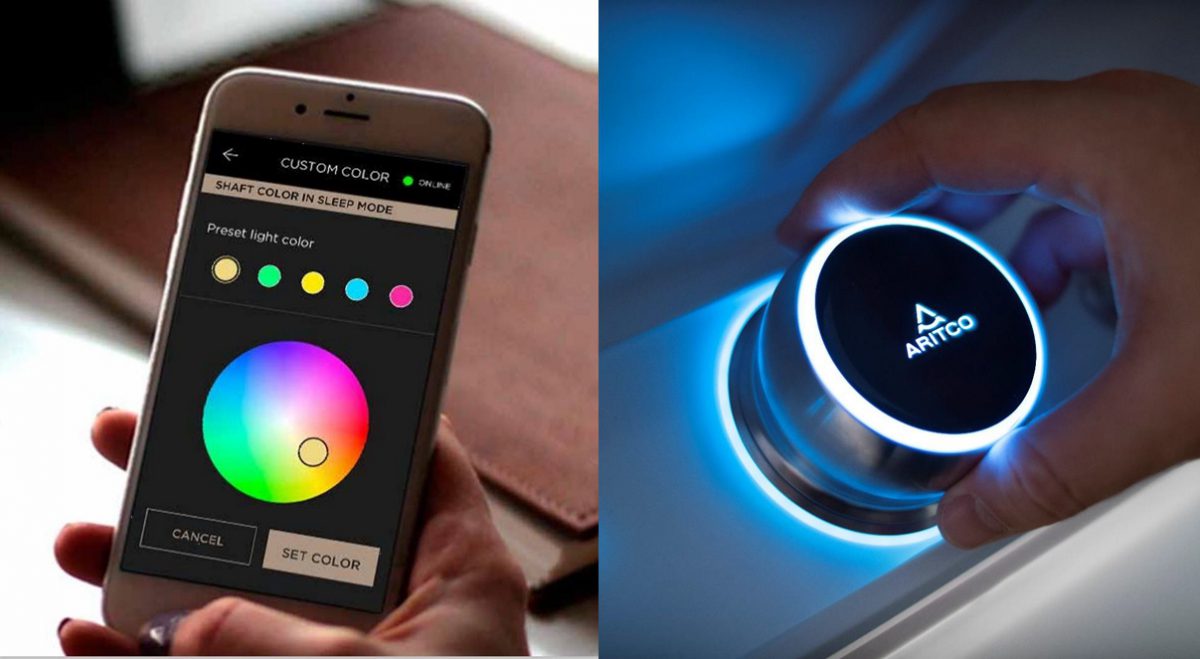 Aritco Homelift allows users to customize the lighting color temperatures to personalize their lift. The lift is also equipped with Smart Control system which users can control everything by one touch.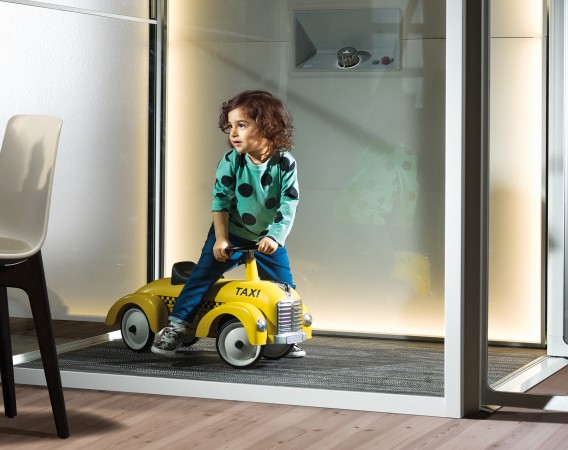 Furthermore, Aritco HomeLift provides "Smart Safety" for users that enables a door sensor system which detects door obstruction and backup batteries for emergency case to firmly ensure the highest safety standard.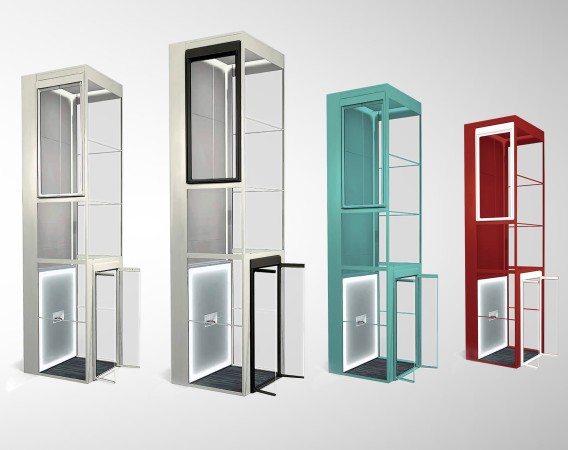 Users can make their own choices on elevator's components to fit their own preferences and tastes such as frame, wall, door, and etc. These turn home elevator into a spectacular piece of furniture and also reflect the lifestyle that best represents the owner.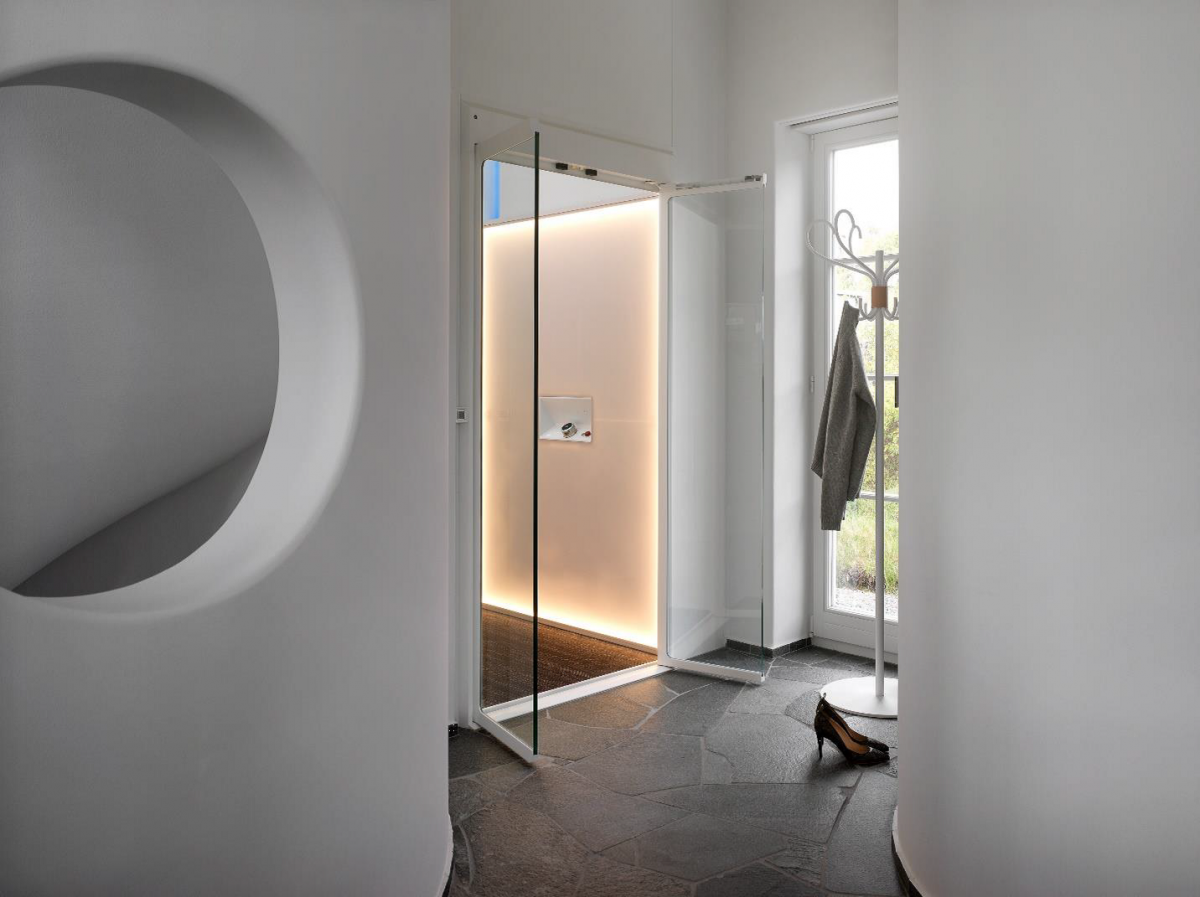 For increasing user confidence to the next level, Aritco provides users the 24-hour service via its own sim card inserted inside the lift to ensure that the lift will be monitored in real time.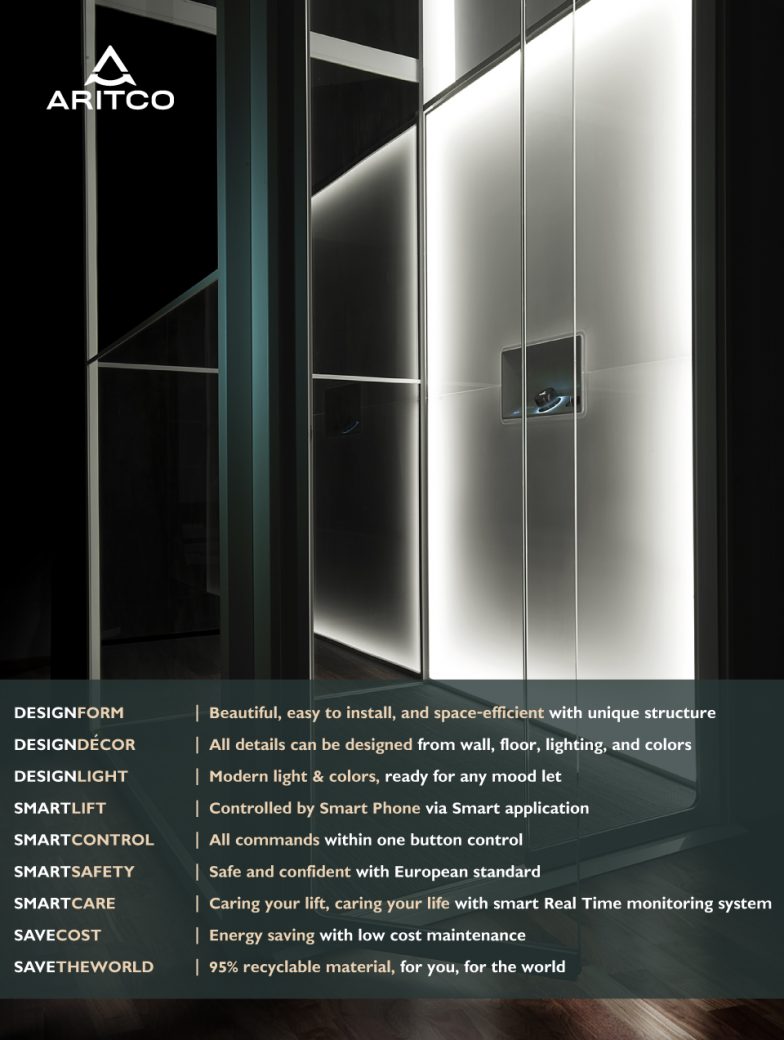 Uplifting the smart life
with 9 genius features
Experience the innovation of Aritco HomeLift in Architect Expo 2022
Aritco kindly invites you all to get to know and perceive more about the value of home elevator by experiencing the mentioned innovations by your own. It will provide you all what you need including safety standard, beauty of design, comfortability, the latest state-of-art technology importing from Sweden to become "Aritco HomeLift". Join us to find out why Aritco HomeLift is unlike any other home elevator model at booth number L205 in Architect Expo 2022, the 35th ASEAN's Largest Building Technology Exposition from 26 April – 1 May, 2022 at Challenger Hall 1-3, IMPACT Muang Thong Thani.