Widen a new perspective of "HomeLift" with the hi-tech innovation and new styles of design by Aritco in Architect Expo 2022.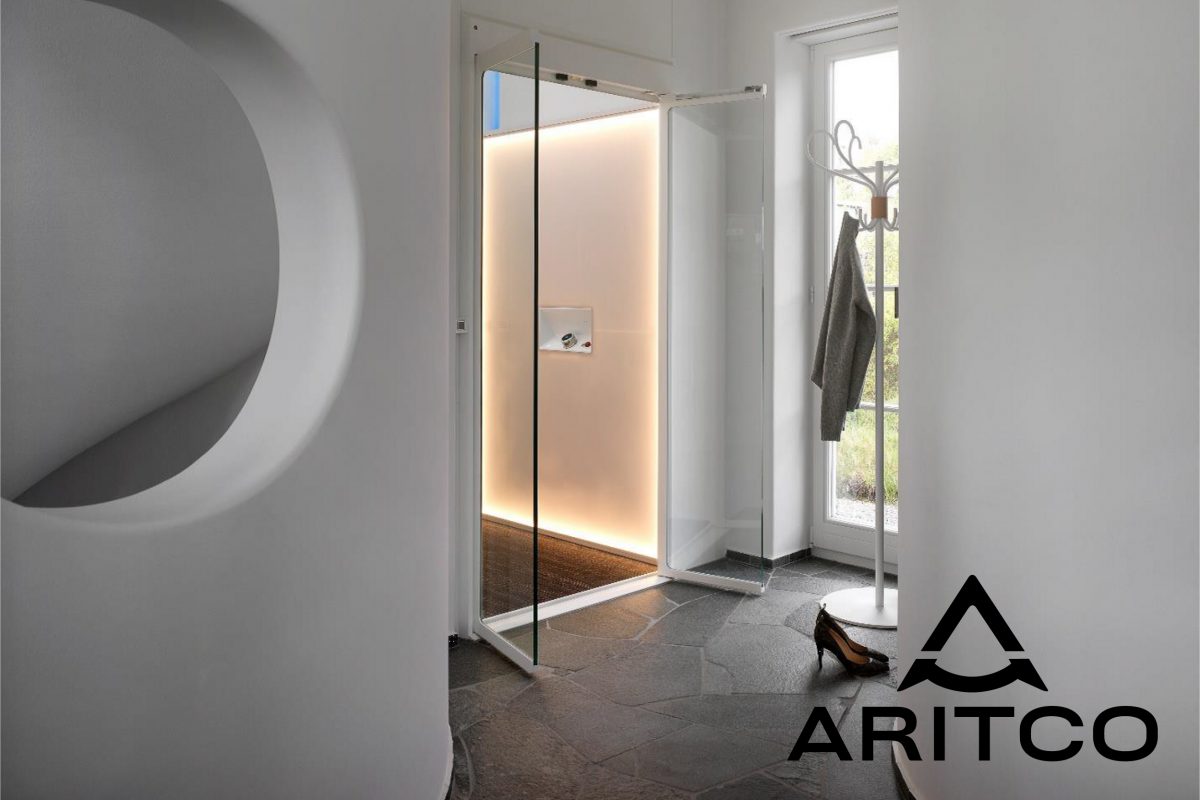 Shift the original way of living by upgrading home happiness that fulfils your lifestyle and satisfies all lives in your family in the digital era.
"Aritco", a quality home lift from Sweden, declared to be the number one in state-of-art design with smart features for being a perfect smart home and modify how to walk up and down the stairs to become simple, comfort, and safe with the European's safety standards. These support the wheelchair elderly, young people who need luggage mobility, expected mothers with baby strollers, or even naughty kids with splinted leg caused by the surf skate accident and etc.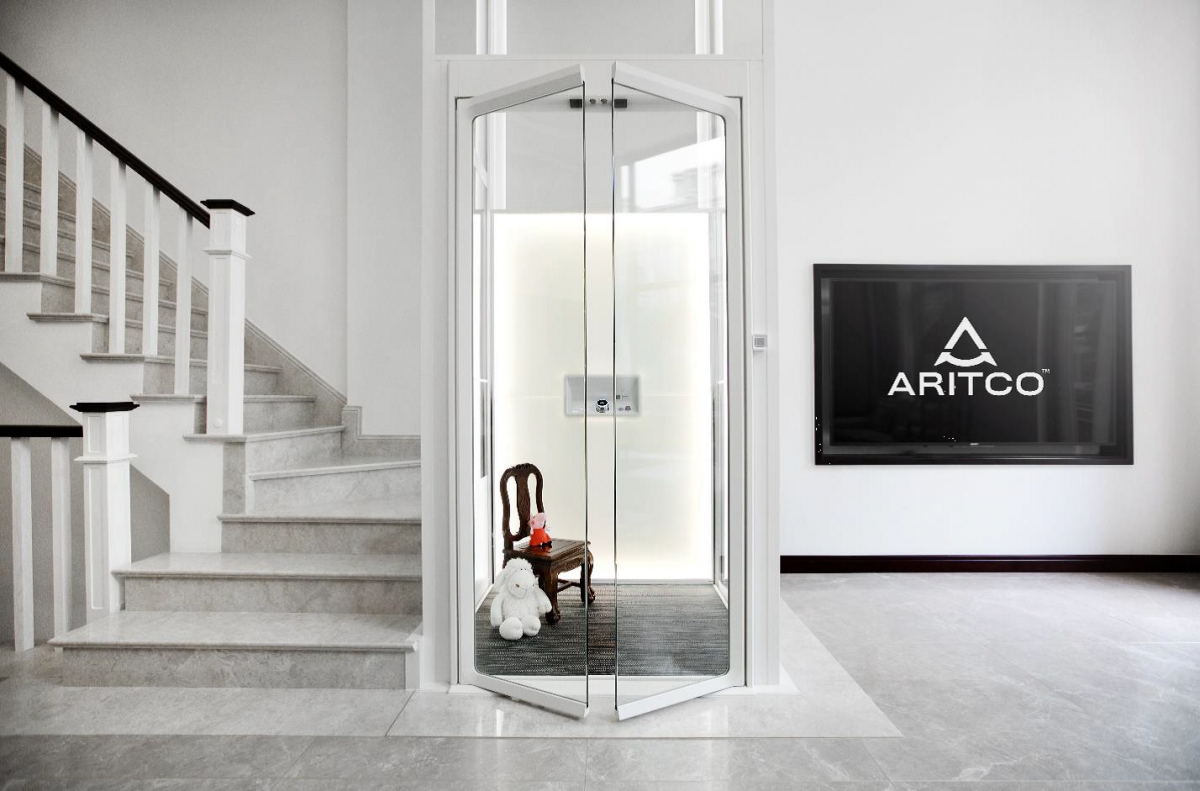 Today we are pleased to take you all to get to know the latest innovation "Aritco HomeLift" imported from Sweden by Aritco (Thailand) Co., Ltd., the world leading residential elevator manufacturer. Certainly, you will no longer recognize the old-fashioned home lift at all.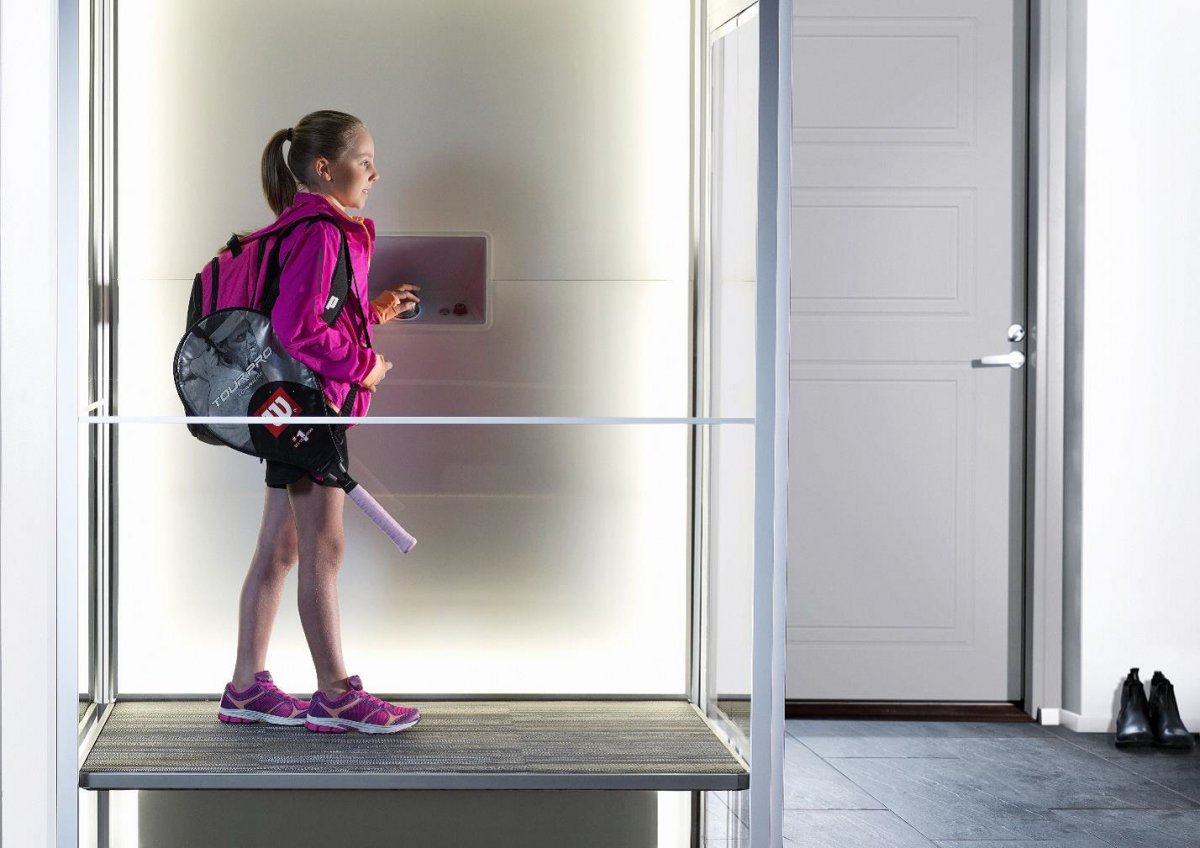 It's more than comfortability but a new lifestyle
"The HomeLift innovation" by Aritco has been developed not only for new houses planned to enable home lift but also any other houses with the limitation of space unplanned for home elevator installation. Aritco HomeLift was designed under the concept of "Lift to be installed anywhere". It does not require any stakes, pin lift pit, lift wells, or even engine room construction. Thus, it can be installed anywhere without having negative effects on the structures of your current house. More importantly, Aritco Homelift is comfortable to be installed in almost any houses both inside or outside with space saving design or even when space is limited.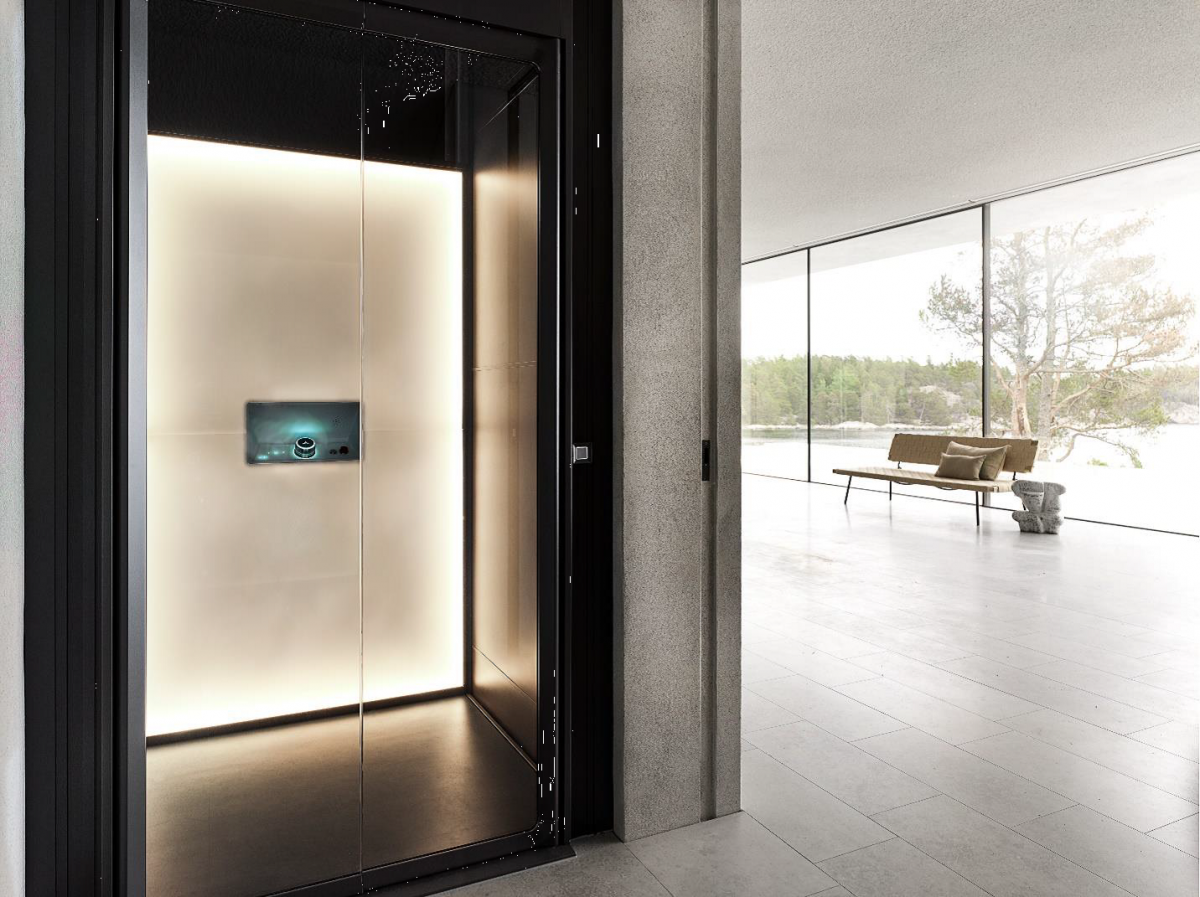 Besides focusing on design and manufacturing with high technology in order to always stay ahead of its competitors, Aritco also gives its priority to the beauty design of home lift not less than usability. Therefore, users can make their own choices on elevator's components to fit their own preferences and tastes such as frame, wall, door, lift wall shade, backlit wall graphic pattern, carpet, LED lights, handles, push buttons, and etc. These turn  home elevator into a spectacular piece of furniture and also reflects the lifestyle that best represents the owner.

More than ten years of continuous development for all users' highest safety
Aritco HomeLift driving mechanism is controlled by patented screw and nut system. It runs by the two different electrical systems. Home electrical system drives nut for lifting and lowering the elevator while the backup batteries will immediately function to drive screw in case of power failure. Being driven by patented screw and nut system, Aritco HomeLift is so strong, durable, and highly safe that there is no risk for vertical drop compared to other types of home elevators.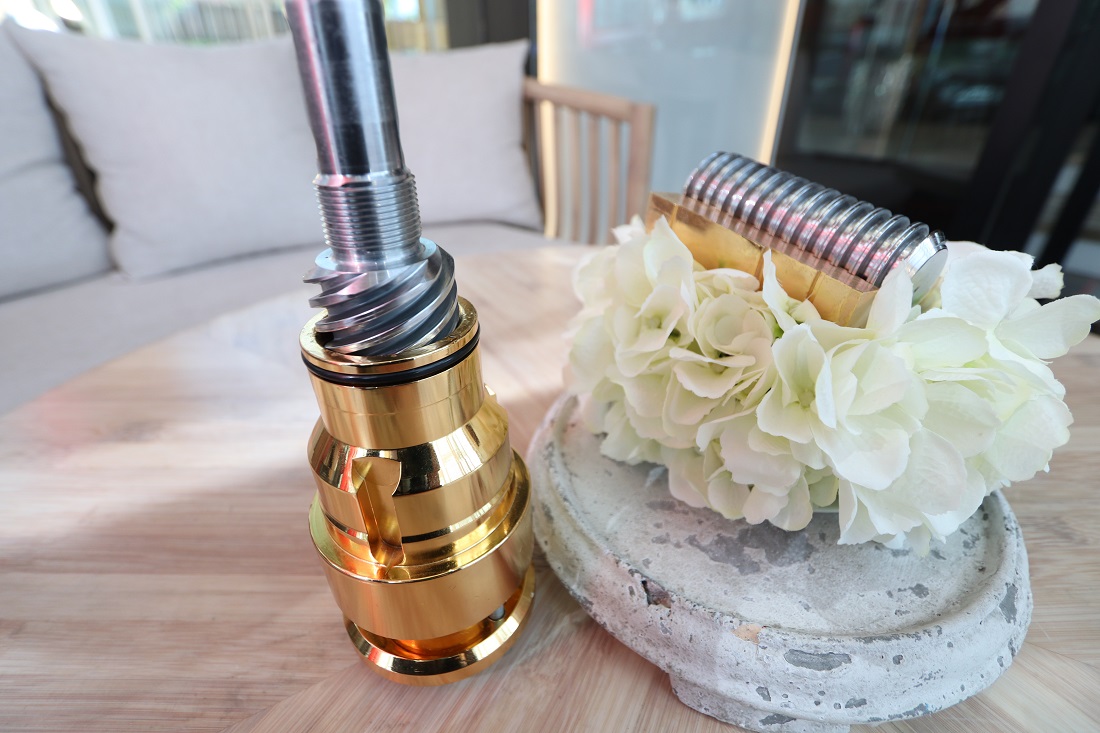 The HomeLift's battery containing of 3,000 watts consumes electrical power just as equivalent as a vacuum cleaner. That's why the average electrical fee is less than 300 baht a month even with the elevator daily using. Moreover, Aritco HomeLift offers the convenience of use, and has no noise pollution. When the elevator is being used, they hardly know that it is functioning.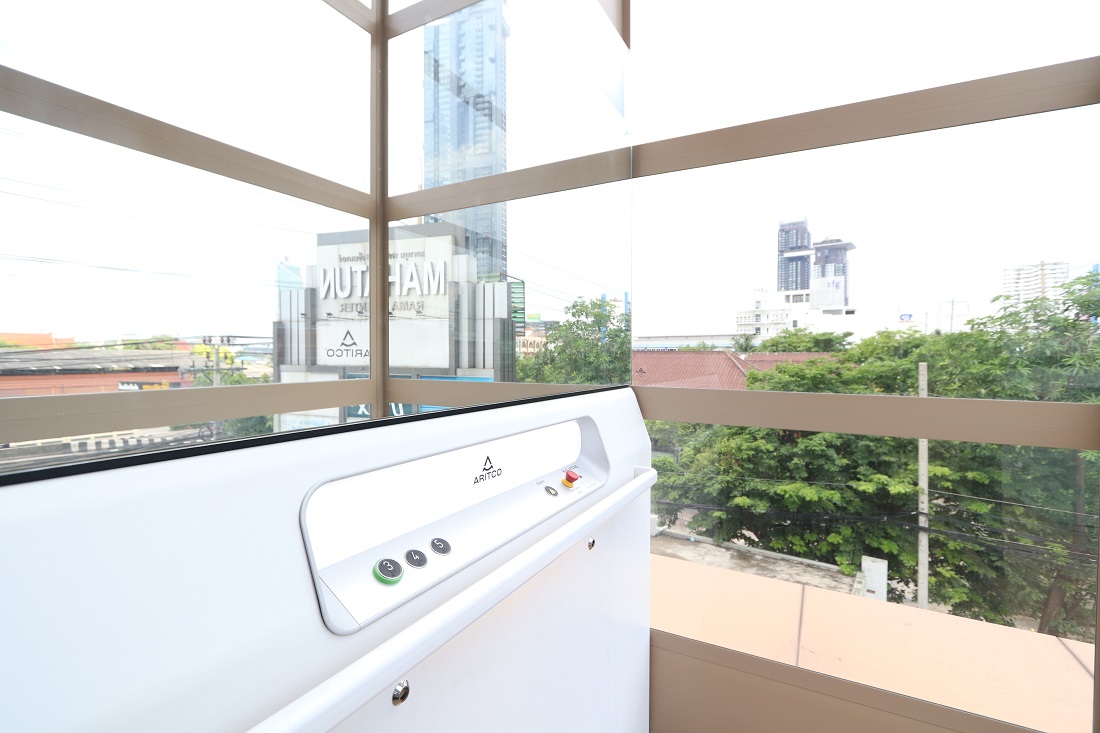 One more safety technology that Aritco highly concerns is after-sales services. Aritco provides its clients the 24-hour online service center. It delivers real time elevator's problems to main servers in Sweden. Besides, the customer support team at the Aritco Call Center (Thailand) will visit users' place at the same time. If elevator defects are detected, a team of expert engineers will be ready to completely repair in one go under the concept of "One Stop Problem Solving" because the online system has notified where the problem is found and allows the team to prepare the relevant parts in advance to be ready for repairing.
Highly meets all users' requirements with state-of-art design
Aritco HomeLift comes with splendid Scandinavian design.  With the double tempered laminate glass door and only a one-centimeter laminated framework of home elevator, the house looks translucent and easy to the eyes. This platform HomeLift also saves the space for installation unlike any other elevator model. The maximum loading capacity is 410 kilograms or up to 5 passengers. It supports users with standard size wheelchair and the door can be opened in 3 directions. In addition, Aritco HomeLift allows users to simply set up or daily change lighting color through Aritco mobile application.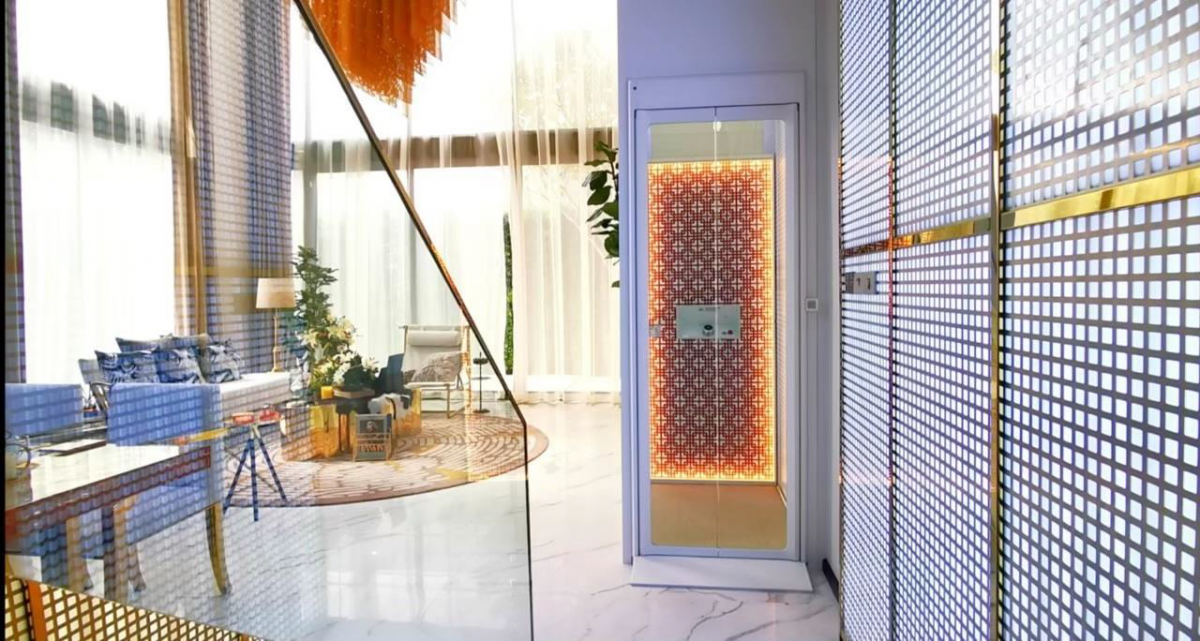 The Smart Control button is a signature and simple design feature of Aritco that users can control everything by one touch. Furthermore, Aritco HomeLift provides users genius safety system called "Smart Safety" that enables "Safety Edge": a door sensor system which detects door obstruction to firmly ensure the highest safety standard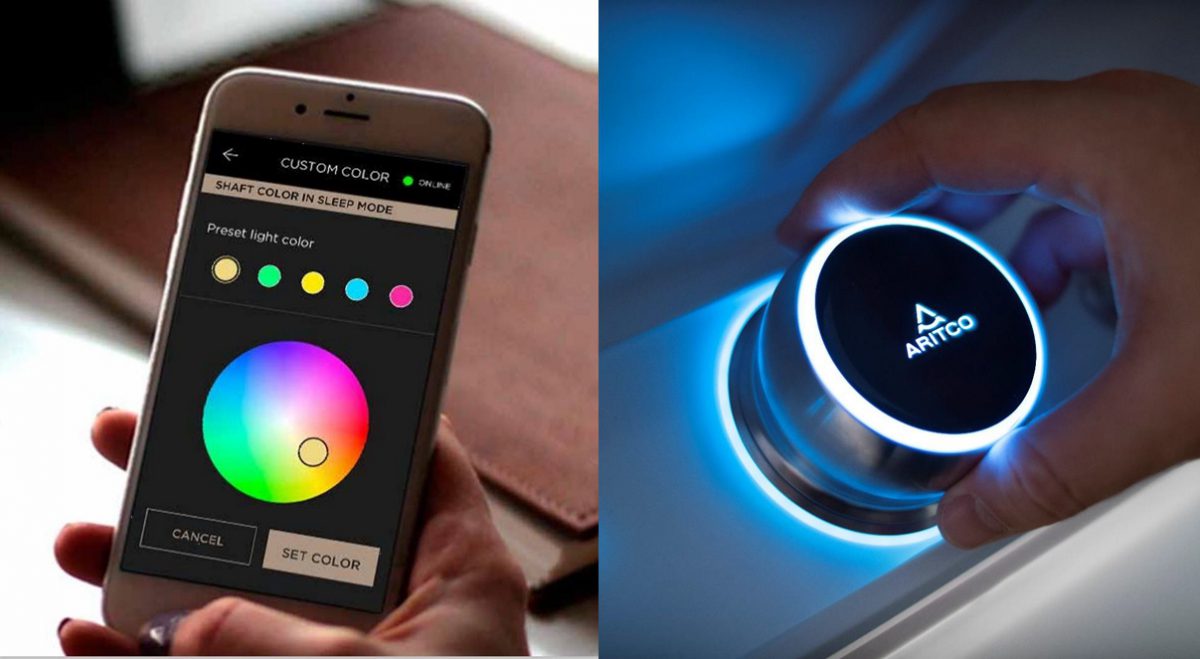 Upgrading home elevator with 9 genius features to highlight the No.1 HomeLift in Thailand.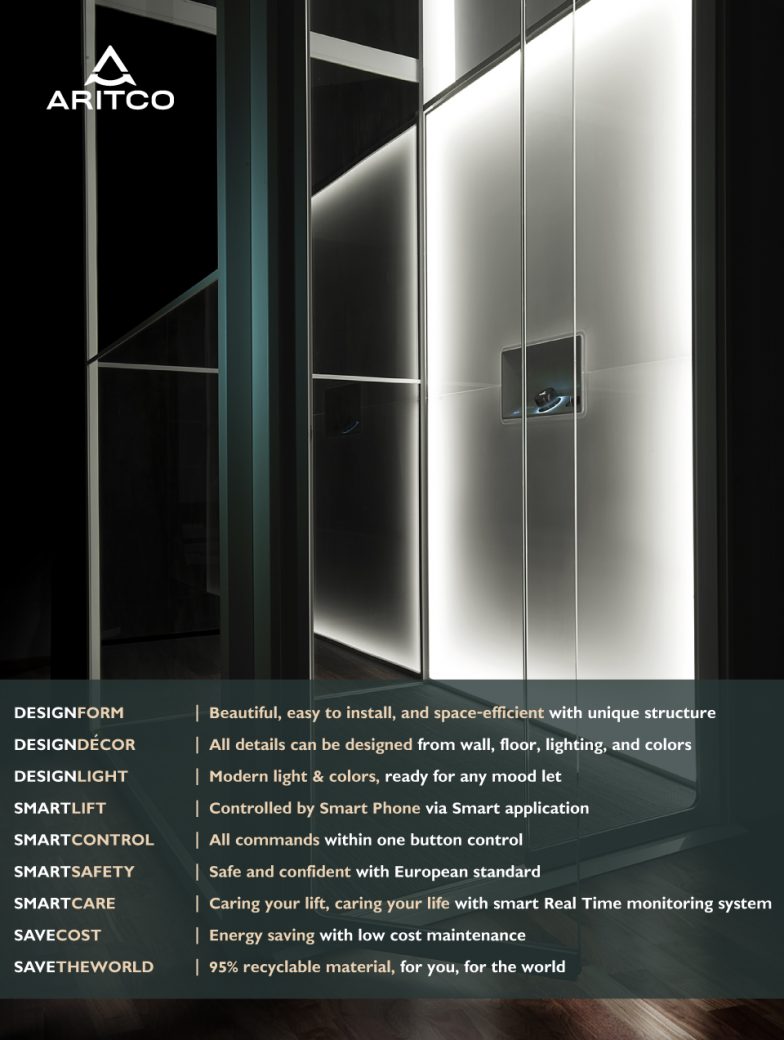 Won't believe it until you've experienced the "Aritco HomeLift" at Architect Expo 2022
Aritco kindly invites you all to get to know and perceive more about the value of home elevator by experiencing the mentioned innovations by your own. It will provide you all what you need including safety standard, beauty of design, comfortability, the latest state-of-art technology importing from Sweden to become "Aritco HomeLift". Join us to find out why Aritco HomeLift is unlike any other home elevator model at booth number L205 in Architect Expo 2022, the 35th ASEAN's Largest Building Technology Exposition from 26 April – 1 May, 2022 at Challenger Hall 1-3, IMPACT Muang Thong Thani