Landscape Architecture is not just about trees. Khun Mangkorn Chaijaroenmaitre, one of the co-organizing chairmen from TALA will share with you.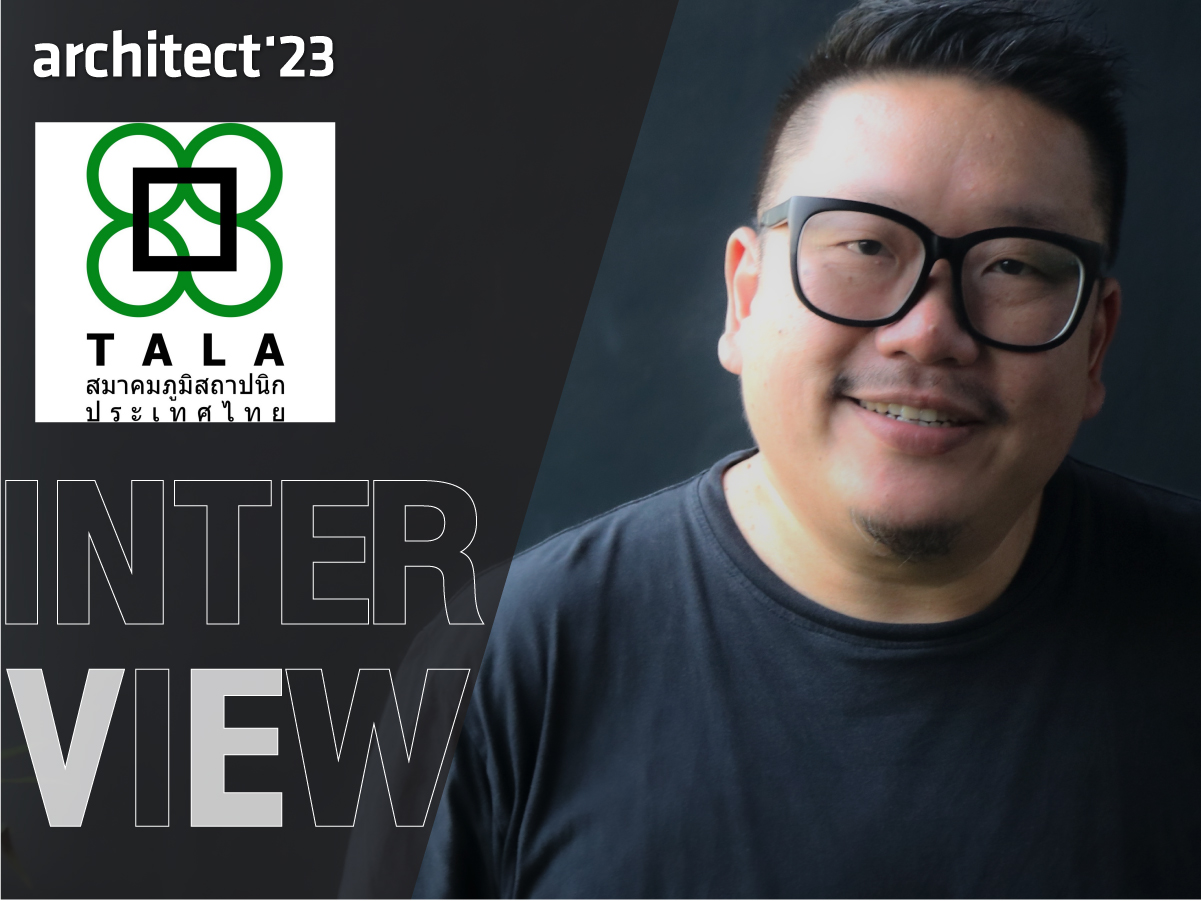 Architect'23 has officially revealed its concept of "Tum Tad: Time of Togetherness," which is the first time knowledge from all fields of architecture has been combined with the collaboration of five professional organizations, namely the Association of Siamese Architects under Royal Patronage (ASA), Thailand Interior Designers' Association (TIDA), Thai Association of Landscape Architects (TALA), Thai Urban Designers Association (TUDA), and Architect Council of Thailand (ACT). What actions will each organization take? How does each of the professional fields function? All five co-organizing chairmen will share with you in the five following interviews before the exposition will be launched in a few months.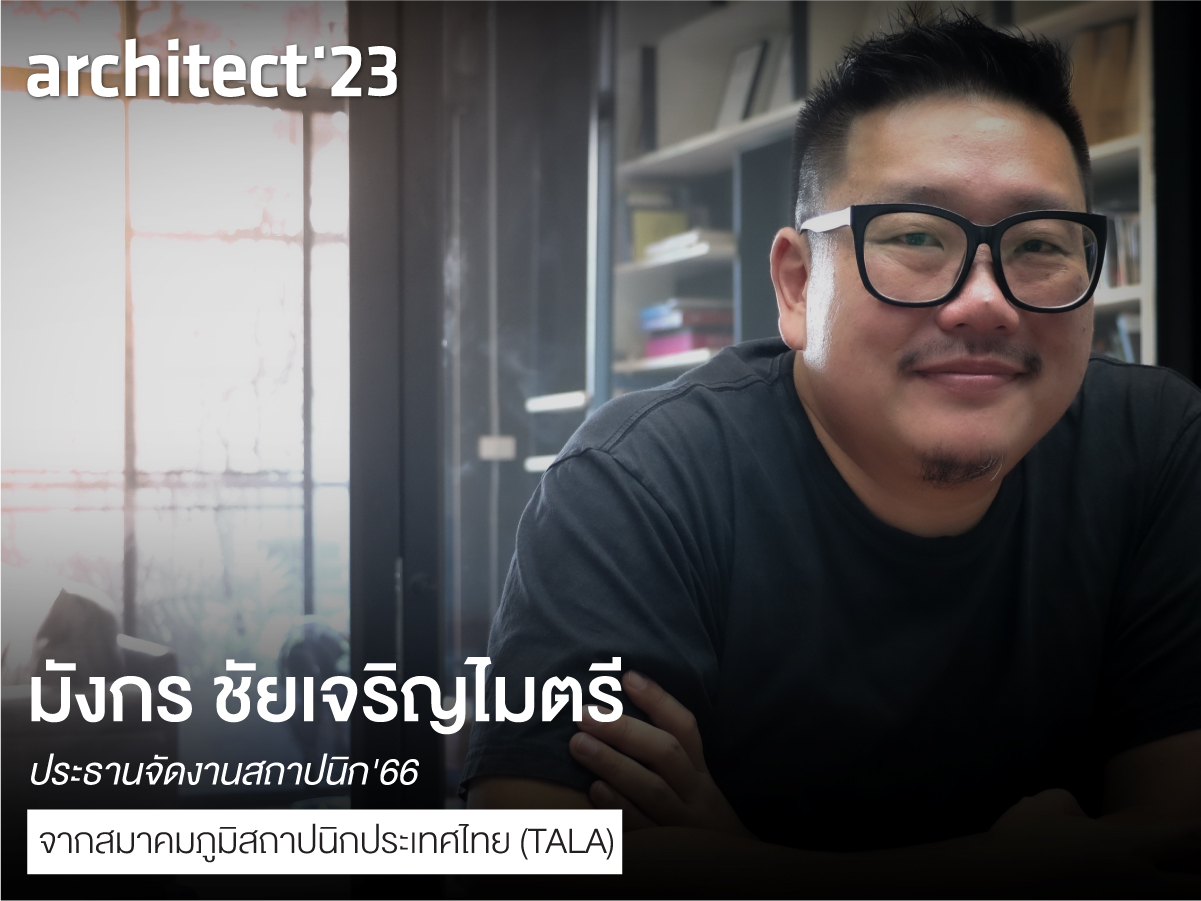 "Gardens in green, canals in blue" Landscape architecture is a field of architecture focusing on outdoor spaces. However, Khun Mangkorn Chaijaroenmaitre, Vice President of Professional Affairs from the Thai Association of Landscape Architects: TALA) and the director of Ixora Design, one of the co-organizing chairmen of the Architect'23, stated in this interview that the work of landscape architects is not limited to the management of natural areas around the building, but also to many other interesting dimensions that are important to our well-being. What should we dig more about landscape architecture? How could we learn more about it? And why would he want to invite material suppliers to join the discussion and share ideas? Find out about the Architect'23 here before you go.
"Landscape Architecture is a difficult profession to comprehend."
Many people picture landscape architecture as a green space filled with different types of plants in the garden. Khun Mangkorn responded that it was correct, but not entirely clear. Landscape architects' work ranges from big-picture planning to large-scale structural planning to natural plant, material, or construction work in the small picture. "I almost sit and dig the soil or order the tiles and install by myself," he said.
The wide scope of work from small to large images may cause landscape architects to remember that it is plant material design because it is clearly different from other architects.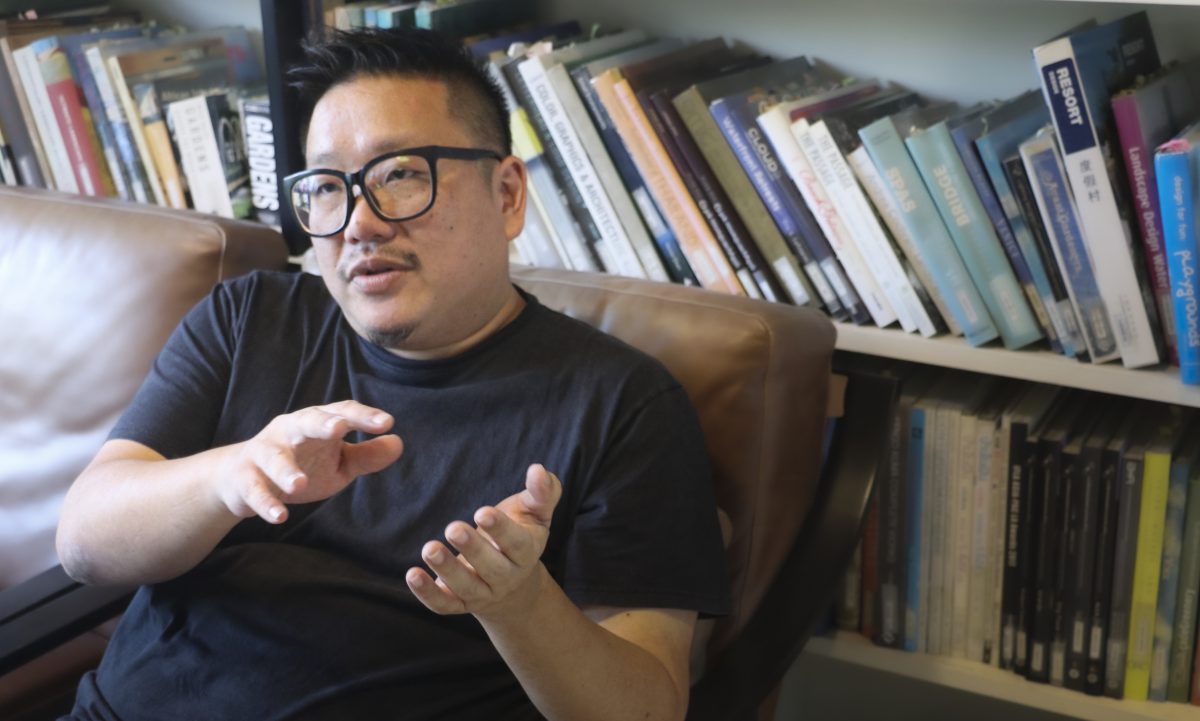 "การทำงานจริง ๆ จะทำเป็นทีม ก็มีผู้เชี่ยวชาญต่าง ๆ ร่วมกัน
ภูมิสถาปนิกทำตั้งแต่การวางผังจนถึง detail design เรียกได้ว่ามีหลายเซกเตอร์
มาสเตอร์แพลนก็ทำ วางผังสวนสาธารณะ วางผังจัดสรร สวนตามหมู่บ้าน
หรือ site plan ต่าง ๆ ก็ทำ ซึ่งก็ทำงานร่วมกับสถาปนิกด้วย"
"In other countries, landscape master plans for large-scale urban projects have to start from scratch." This includes urban planning and urban design, in which a team of landscape architects, architects, and engineers must collaborate to create a city with a green space system that covers every area of the city as a catchment area, a bike ride, or a recreation area. All of these things must begin in the early stages, otherwise there will be no spaces for the project."
He gave an example of a catchment area in Bishan, Singapore, where a watertight area collects rainwater to prevent flooding and to house water waiting to be drained. He emphasized that the factor that allowed this to happen was early planning by many professions working together.
A space where landscape architects expect to communicate with everyone.
"We, landscape architects, are like hors d'oeuvres," he replied when asked what would he be in the tray at the Architect'23 under the concept of "Tum Tad: Time of Togetherness." "We try to return to the nature by combining the green, blue, or water systems with the tree system." We are the vegetables skewered in various locations, the medium that draws things in, and the appetizers that adorn the plate's side. Vegetables, on the other hand, are healthy for us and good for our bodies. Urban requires the same.
Khun Mangkorn revealed that he will display the work of landscape architects in the TALA exhibition area. "This event is an important showcase of Thailand's and the region's architecture profession. I am deeply grateful that the Architect Expo can last up to 35 years and gain public attention. This is an excellent opportunity for them to gain a better understanding of the profession as a whole. I'd like to see a large number of people, particularly those who aren't involved in architecture. They can imagine how the four fields of architecture work together if they come to this exposition, and they will know which profession is best suited to their needs."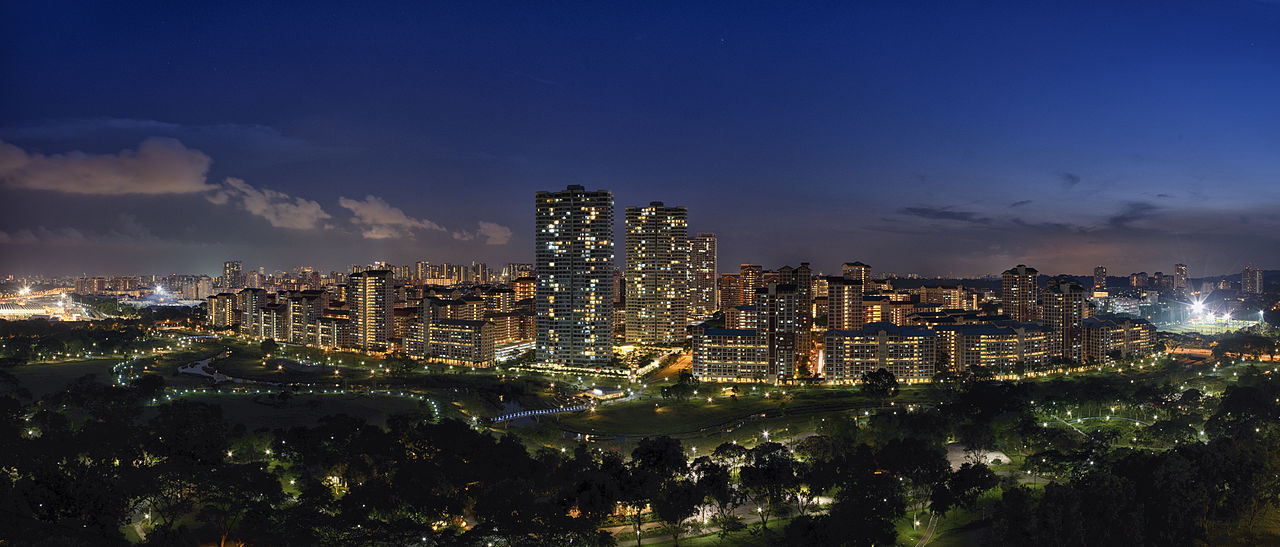 He also mentioned Bishan Lake in Singapore, where water management is being implemented to address flooding issues. He personally would like to have this in Bangkok, but there is a land limitation because it is all owned. This reflects the lack of a well-planned water holding area that should have been implemented in the first stage. In addition, he gave an example of residential project that he himself is trying to include the water system, vegetation system, and green area in the project.
"Yet another example of a seawall (wave barrier). We intend to educate the public about the impacts of building a seawall. If they lack sufficient knowledge of the subject, they may support this project. However, it will lead to problems at the beach. The beach area will continue to be damaged, so I believe a discussion is necessary."
"It's a platform where we can explain." I'll be there if you're going to the TALA area. I am willing to answer questions, provide additional explanations, and help people to understand landscape architecture. If anyone desires to start a project, let's first discuss whether there is a need for it and whether it will benefit the country. Although each residential project may have a small green space and water catchment area, they all contribute to the overall picture. It is essential that everyone understands the system structure of green and blue spaces. It is important to make a plan in advance.
"We would love to talk to people from all walks of life, from all professions, and even those who don't know anything about architects." In terms of the flooding issue, it is about the public, not just architects. We would love to discuss with the end users. We do not expect to solve the problem completely, but we would like everyone to get a sense of the big picture first. When doing something, it will be easier to see the same picture, such as multidisciplinary collaboration, rather than just professionals or engineers expressing ideas to do this and that. In contrast, any landscape project should initiate with people understanding and coming up with an idea, and then technique is required.
An opportunity to gain a comprehensive understanding of four professions.
"The world is gradually becoming more multidisciplinary."
According to Khun Mangkorn, the goal of Architect'23 is to understand how the the four professions work. What are each profession's specialties or skills? These originated from the Multidisciplinary concept. "The concept of four disciplines may no longer be an ideal." It focuses on who excels at what. It is no longer necessary for anyone to do things alone, but rather to collaborate. Of course, there are some experts in specific tasks, but anyone can be an expert."
According to him, classifying the architecture profession into four fields is simply a guideline, and students from any field may go on to work in other fields, just as engineering graduates are not always engineers. People who have studied landscape architecture may be skilled in graphics. This is an excellent opportunity for both professionals and general visitors to clear up any misconceptions about each field.
"The concept of four fields is only legal, but the practice is becoming more complicated." There are no longer specific tasks for specific individuals. Visitors will be able to get a sense of the architecture profession as a whole." "Educational institutions and the business sector must adapt, not do what they used to do, because people's nature has changed."
An opportunity for suppliers and architects to get to know each other.
"Why don't designers want a wide range of products to consider?"
Architect'23 is a platform that allows people in design-related industries to meet and share ideas with one another. This is also an opportunity for building material suppliers to meet architects and develop mutual understanding, particularly materials for landscape architecture, which have very different requirements than general architecture.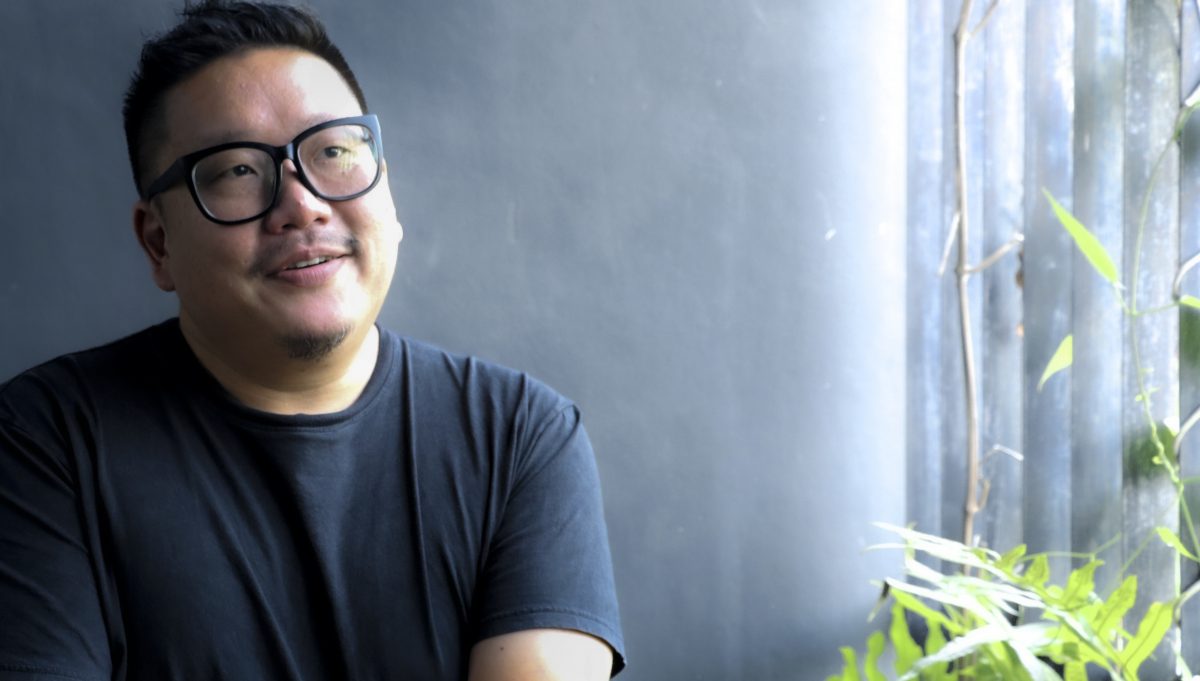 It is a great opportunity for Architect'23 suppliers to broaden their market reach and introduce their products to other professional fields. Speaking with landscape architects about your products will help you understand the criteria and limitations, which can be extremely beneficial for product development.
Tiles for landscape architecture, for example, have different use criteria than tiles for general work. Normal tile supplied by suppliers without understanding cannot be used because tiles used in landscape architecture must be strong, resistant to UV rays, have a high anti-slip value of R10 or higher, and be homogeneous, with the same color on both the outer and inner surfaces. These issues require discussion between suppliers and landscape architects. According to Khun Mangkorn, it is possible to expand the market because there is still room for landscape architects to grow.
Why don't designers want a wide range of products to consider? They don't know where to explore the materials because they haven't met each other." "These are not the only things to look at and buy. What we want to discuss is the real needs and limitations of landscape architecture. Let's then adjust and find a common ground. We try to make the industry approachable because we believe that communication is the key"
Talk about landscape architecture with landscape architects at Architect'23
At Architect'23, TALA prepares a "classroom" area, in form of an arena issuing topics about landscape architects, for people to have a chat and relax. "With excitement, we want to offer lots of things. Our idea is to make it as flexible as possible for different activities, so it's an arena where people sitting around can do whatever they want, rather than an academic lecture."
Tray gardening is another enjoyable activity. "I want the TALA's area to be like a pocket park, where everyone can walk, sit and even rest when they're tired. It is time for a symposium to fill our ears."
Architect'23 is scheduled to be held during 25 – 30 April, 2023 at Challenger Hall, IMPACT Muang Thong Thani. For those who are interested in space reservation, please visit our website at https://architectexpo.com/2023/en/about-the-expo/#space-reservation or contact us at 02-717-2477 and Email: info@TTFintl.com