Protect your health from dust mite allergy with SHIMONO's pro-cyclone vacuums cleaners at Architect Expo 2022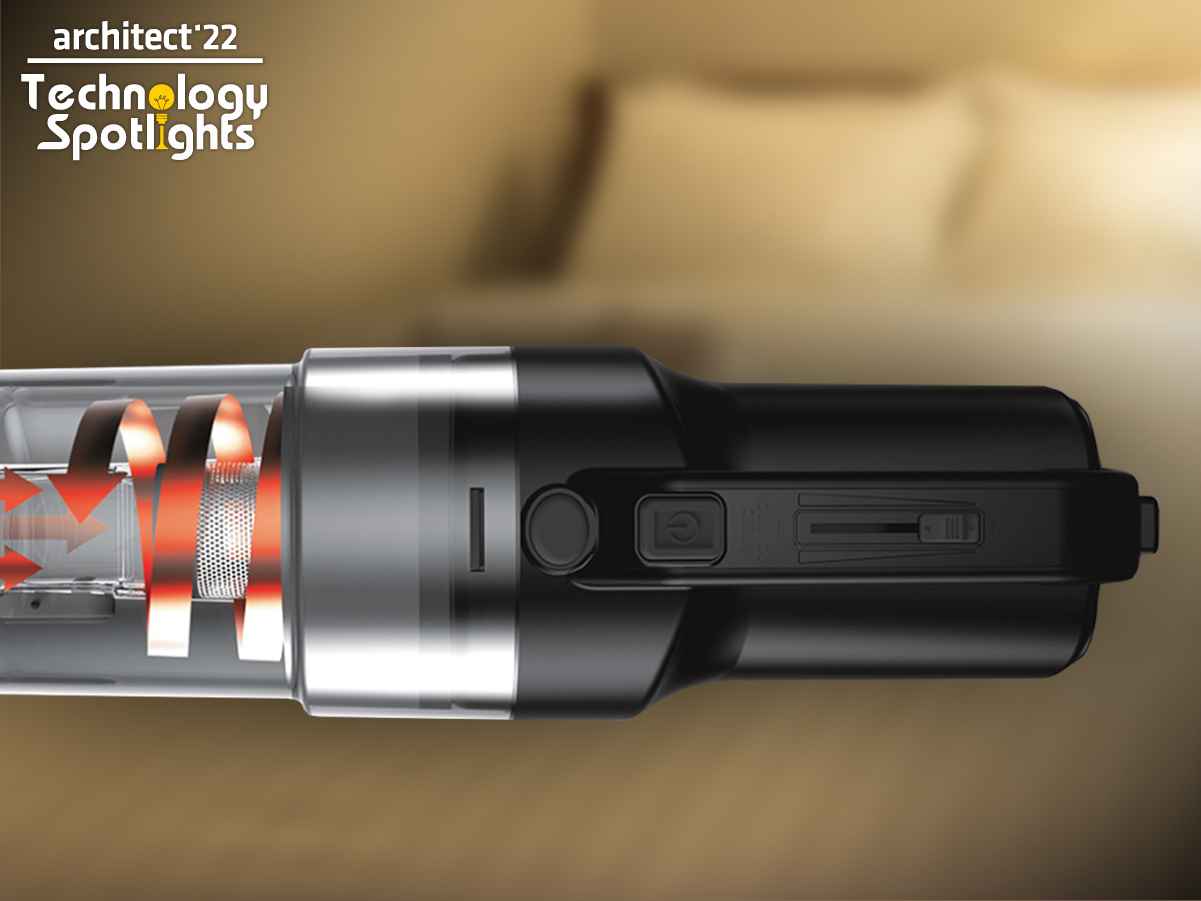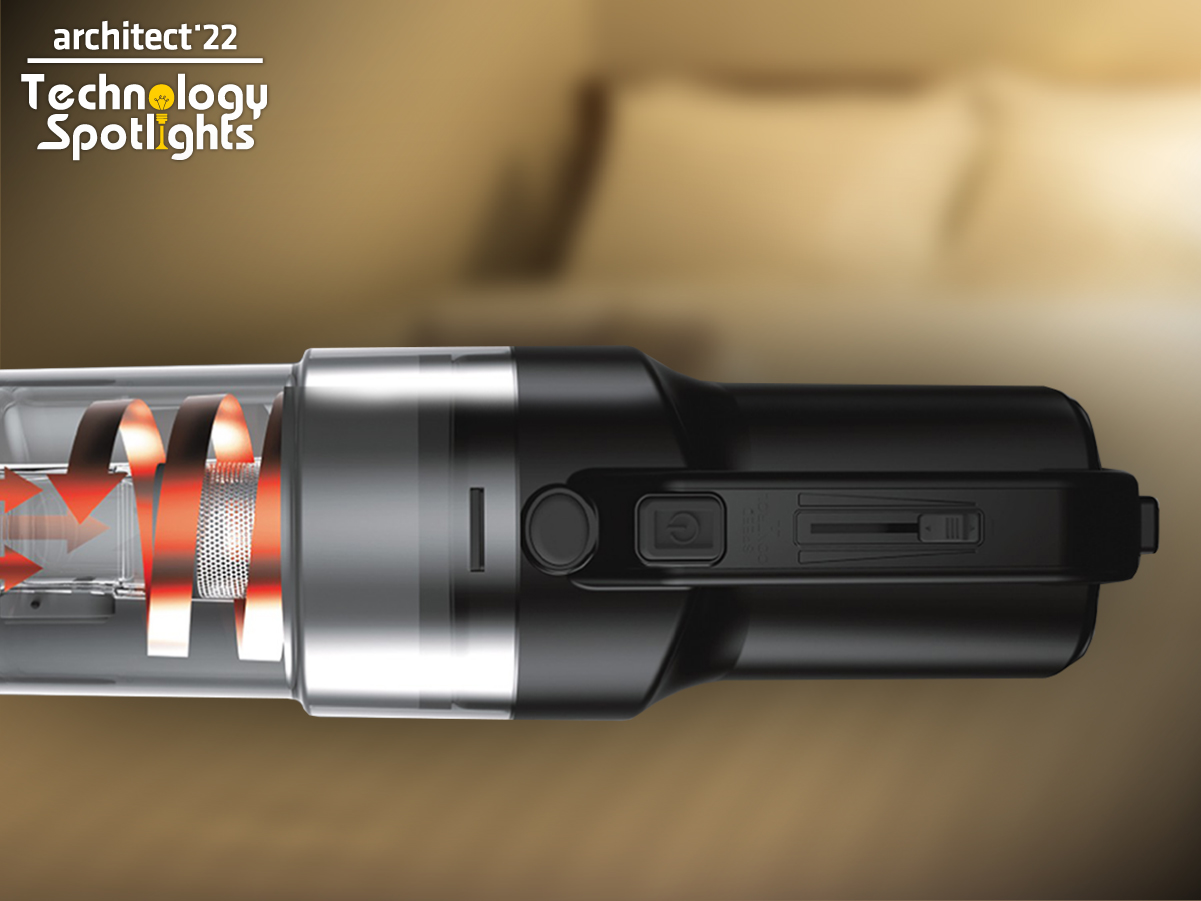 Dust is the source of numerous health problems, including allergies, stuffy nose, runny nose, sore throat, or other respiratory-related symptoms. Dust particles can form in various places around your house, whether on furniture, on mattresses, in tiny corners in the house and cars, etc.
In addition, within 1 gram of dust, you can find up to 500 dust mites that are not visible to naked eyes. However, they can cause allergic reactions, asthma, skin allergic rashes, stuffy nose, coughing, and sneezing.
Weekly cleaning those areas in your house may prevent you from such undesirable diseases. But does anyone enjoy such time-consuming cleaning routines? That's why we tend to keep our hands away from doing chores.
SHIMONO (THAILAND) CO., LTD distributor of imported electrical appliances on behalf of SHIMONO THAILAND and KUVINGS THAILAND, aims to tackle this persistent dust mites' issue by launching SHIMONO pro-cyclone innovative vacuums cleaner to make cleaning your house less tedious. The company also distributes other high-quality electrical appliances such as slow juicers, healthy cooking multicookers & air fryers, horizon treadmills, and other household electronic devices and appliances.
SHIMONO Pro-cyclone vacuums cleaner
Able to draw accumulated dust and dust mites on mattresses thoroughly with innovative dust mite nozzles that enhance close contact suction and can use on a variety of fabric surfaces
Suitable to use in different places with five suction nozzles and three extension hoses for vacuuming high areas, ceilings, sofas, tables, beds, floors, or the interiors of the car
Adjustable suction hoses
Compact designs weighing only 1 kg in total, very portable to use around the house and or even high places
Strong suction with powerful motor reaching suction power of 15,000 PA
Energy-saving, uses only 600W of power with better vacuuming efficiency
The filters are made of stainless steel, durable, and do not need to be replaced throughout the service life. Easy to clean by rinsing with water
Prevent the filters from premature clogging with Cyclone Technology, keeping the vacuums running at peak performance
Aesthetic designs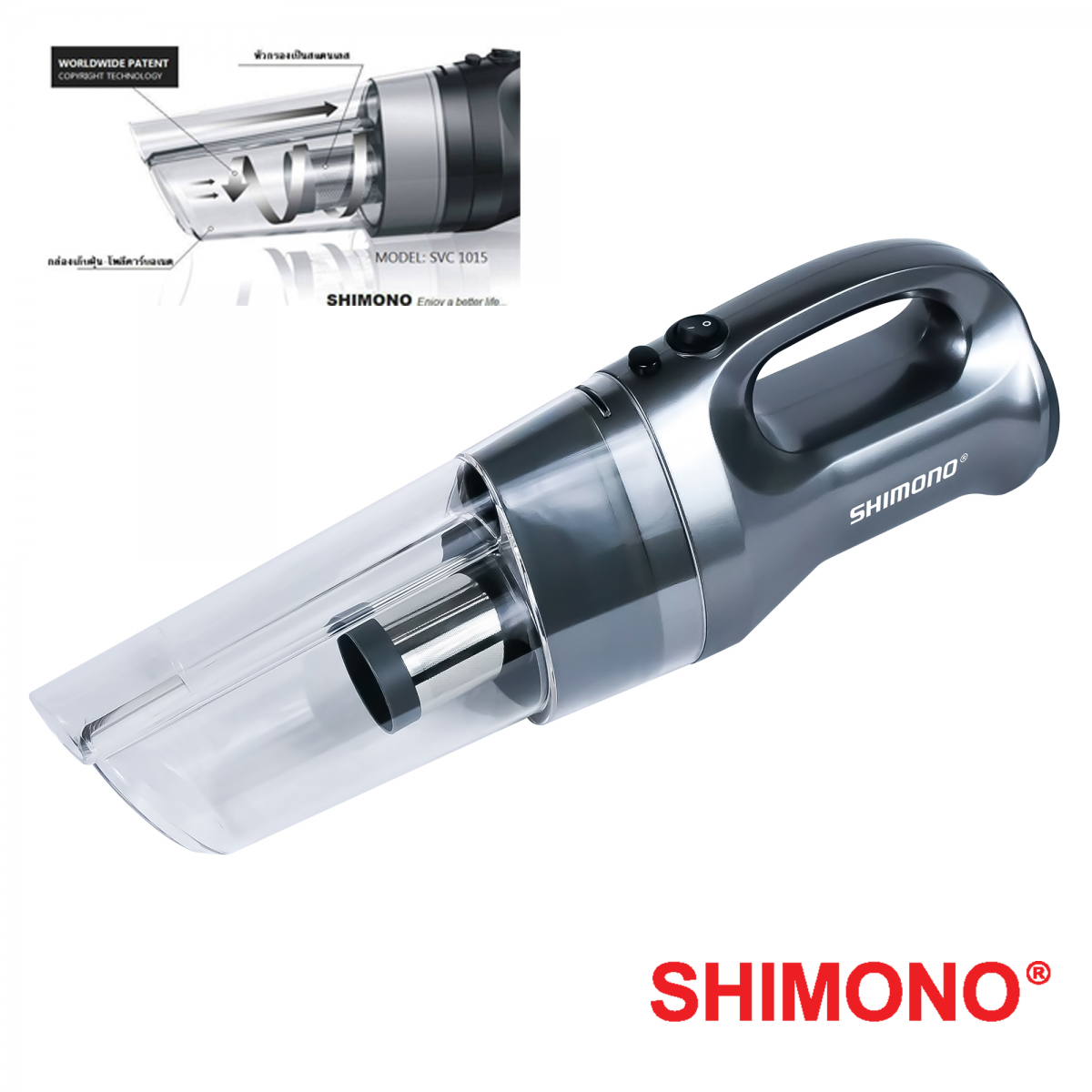 SHIMONO SVC 1015 CLASSIC
The initiative model with cyclone suction nozzle technology
The suction nozzle situated on the top of the cylinder
Continuous use with no overheating and no resting required owning to the large filter system design and large copper coils of the motor.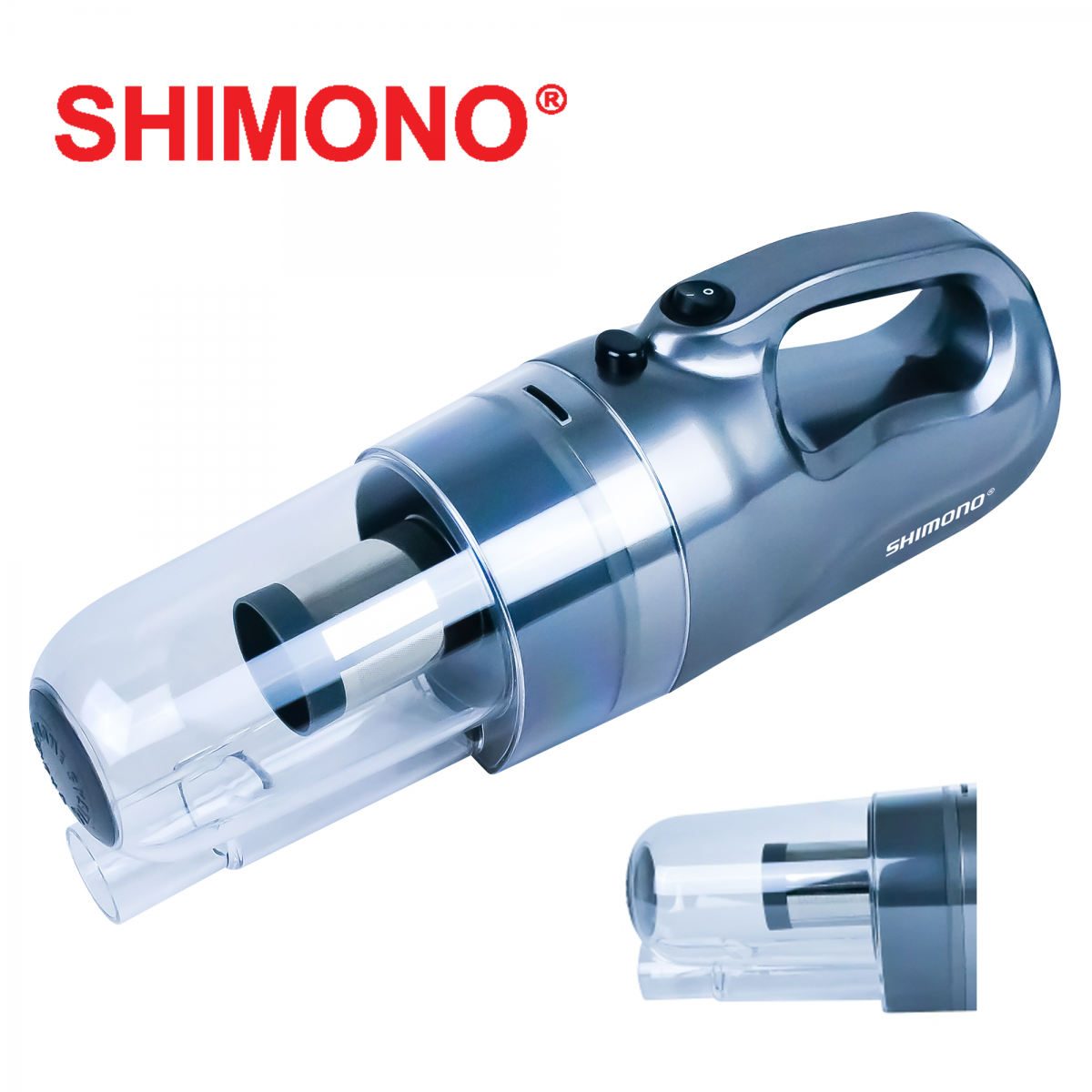 SHIMONO SVC 1016
Suitable for vacuuming dust and dust mites in upholstery, mattresses, and sofas with the design of the suction nozzle at the bottom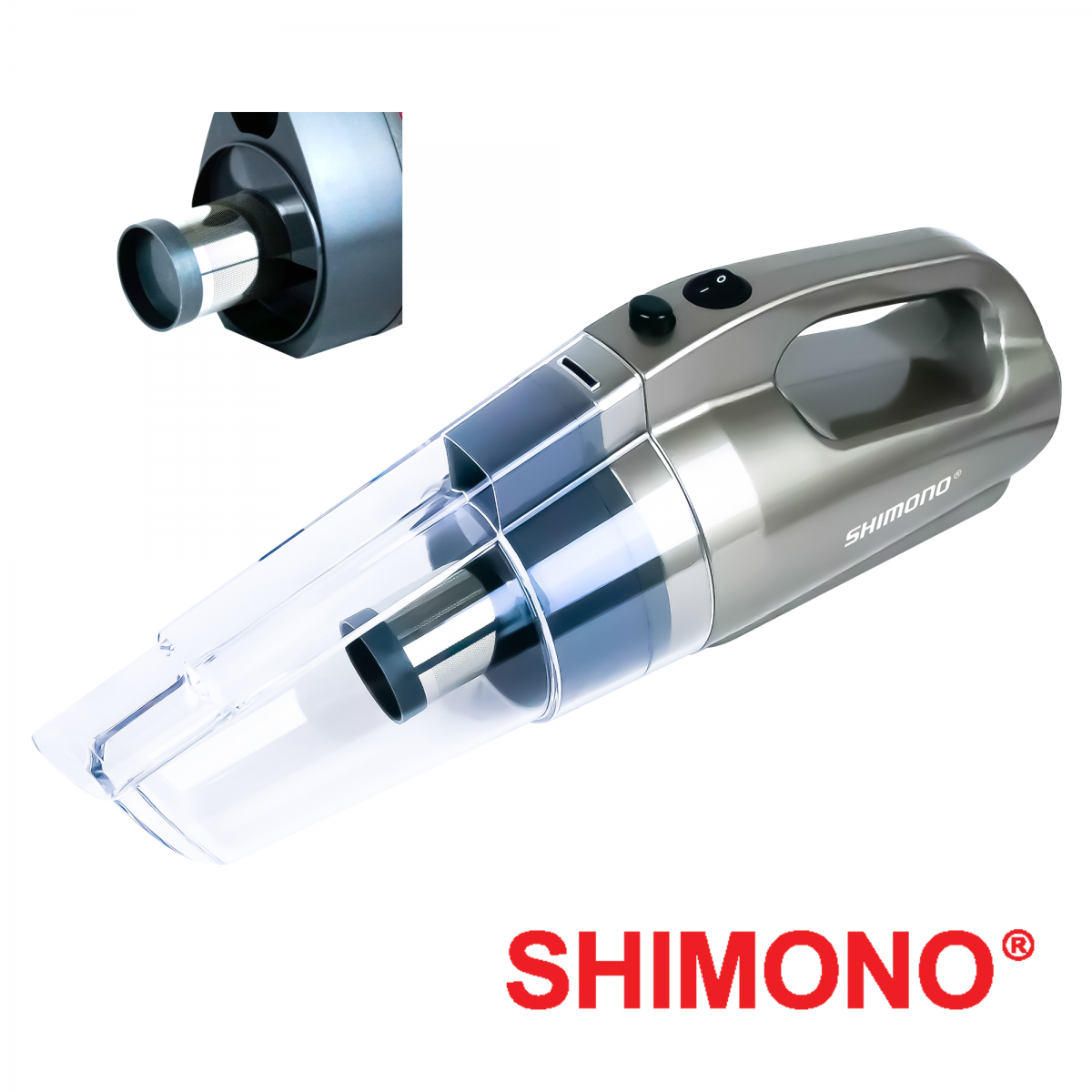 SHIMONO SVC 1017
The suction nozzle is on the top like SVC 1015.
Suitable for general suction, such as; upholstery, mattresses, sofas, floors, carpets, mosquito nets, curtains, various furniture, or the interior of the cars
Developed for more convenience of online distribution channels
Latest Cyclone Vacuum Cleaner SHIMONO SVC-1025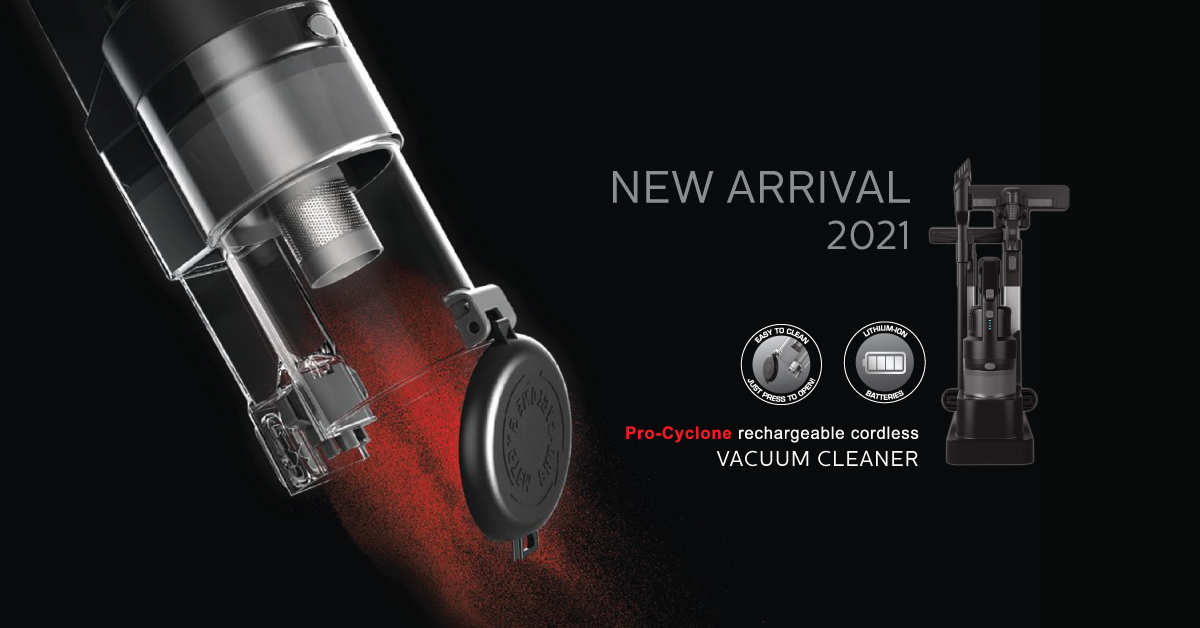 Dust container made of polycarbonate ensuring durability without breakage
5-meter cable length
HEPA filter
Washable air filter and trapping small dust particles
Cyclone powered dust separation system preventing filter clogging
Experience Pro-cyclone vacuums cleaner by SHIMONO at Architect Expo 2022
SHIMONO (THAILAND) CO., LTD invites you to test out the pro-cyclone vacuums cleaner at booth number F611, L203 in Architect Expo 2022, the 35th ASEAN's Largest Building Technology Exposition during 26th April – 1st May, 2022 at Challenger Hall, IMPACT Muang Thong Thani.