Close to nature with creative bamboo products by Thailand Bamboo at Architect Expo 2022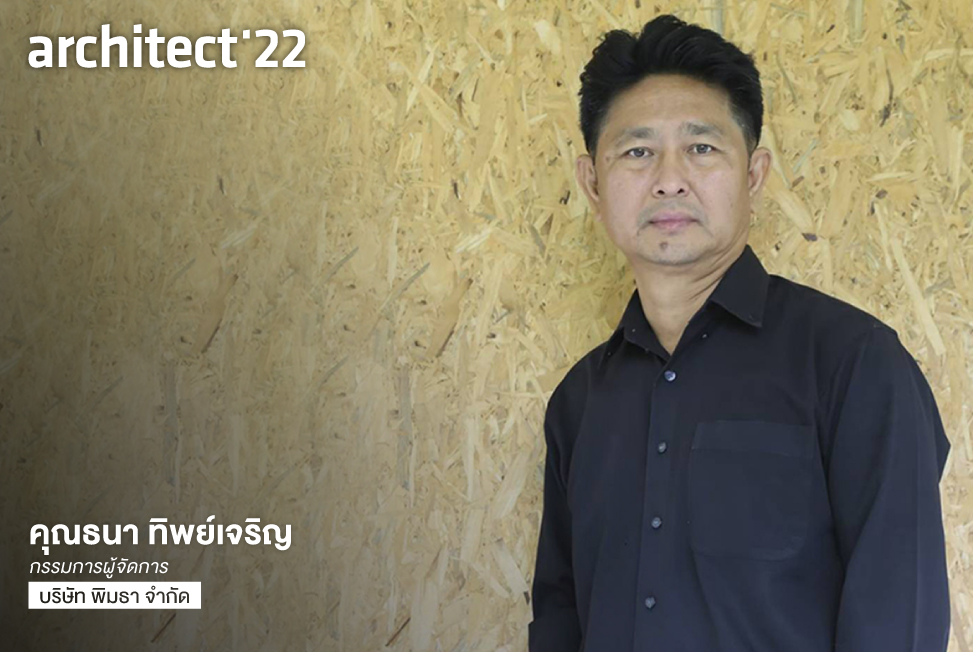 What can be made from small bamboo sticks? Home, medicine, clothing, or furniture Mr. Thana Thipcharoen, Managing Director of Pimtha Co., Ltd realized that bamboo sticks have the potential for further development through innovation and different design ideas to overcome the durability limitation of bamboo furniture in the form of a variety of bamboo creations from Thailand Bamboo to bring users closer to nature based on his experience since childhood.
From ordinary bamboo to the cutting-edge bamboo products
"I can see sweet bamboo (Phai Tong) everywhere". Mr. Thana revealed that sweet bamboo forests surrounded his childhood village in Prachin Buri province. He was familiar with this type of bamboo, as were the other children in Talum Puk village. Many villagers used sweet bamboo to make beds, baskets, ladders, and arches. The number of bamboo furniture manufacturers grew over time. As a result, various new furniture styles with more aesthetic and outstanding design are invented. The main issue was that the wood boring insects persisted. Mr. Thana had spent the previous 2-3 years studying, experimenting, and researching until he discovered a method to prevent them.
Apart form increasing product's strength and durability, Mr. Thana also stated that the company has expanded its bamboo production to gain more aesthetics through his own design and the design of other designers in order to make creative products that are markedly different from those of other manufacturers. In production, machines are used, and developed the anti-moth system as the first and only vacuum compression system in Thailand. In addition, other areas of bamboo processing have also been invented such as bamboo parquet floors and bamboo laminated walls.
Made-to-order products
Due to the fact that no one in Thailand knows how to make the best use of bamboo, therefore, Thailand Bamboo is striving to develop products that use customer-selected designs as primary design guidelines. The principles are as follows: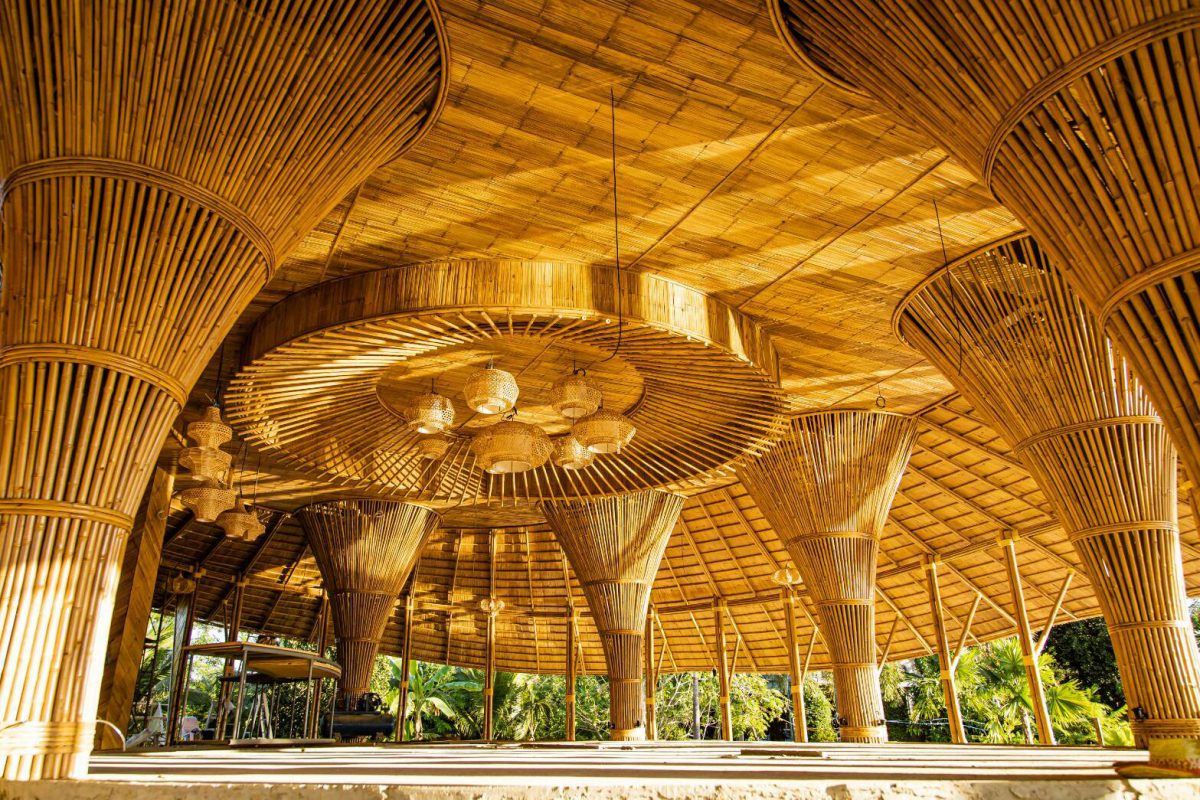 A new design for a specific customer style
Creating a unique design.
Excellent design with a strong unique selling point
Beauty, strength, and durability are prioritized.
Building owners' satisfaction
Serve as a one-stop service center from a manufacturer of various bamboo products to an architect or engineer of bamboo-made homes
Thailand Bamboo is constantly developing new product designs to satisfy the diverse needs of customers, such as bamboo walls that can be selected with or without bamboo joints, or bamboo skin that can be peeled or not peeled, by bringing new innovations to develop value-added bamboo products, such as compressing the chemical solution with a vacuum system to prevent some types of weevils and insects, and the transformation of ordinary bamboo to be a highly durable bamboo wall and flooring.
Shift your way of life to be more in tune with nature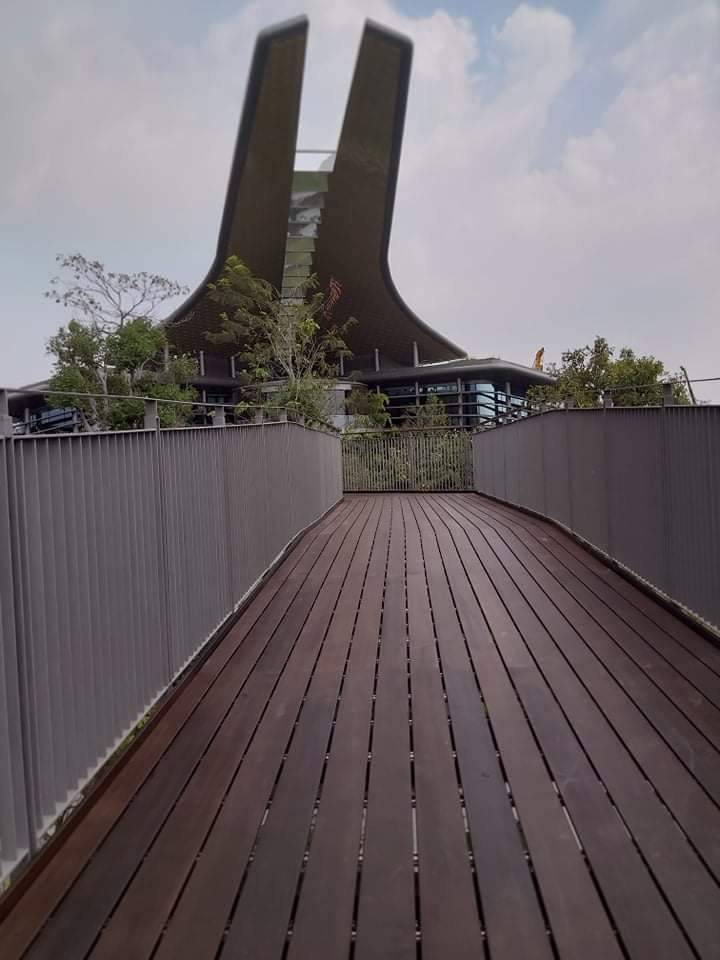 Bamboo is a type of wood that does not harm the environment. It grows quickly and naturally and does not require much care. As a result, the production of bamboo products or buildings contributes to the reduction of global warming, which is highly responsive to the New Normal lifestyle because it is a way to adapt the lifestyle to nature and the environment.
Using bamboo products manufactured by Thailand Bamboo in the construction of hotels or other mega-projects is highly cost-effective because bamboo is a strong, durable, and aesthetically pleasing material that rarely needs to be replaced. Whether it's exterior bamboo flooring or bamboo board, it's simple to install and doesn't require a lot of labor.
Thailand Bamboo's product efficiency will be demonstrated at the Architect Expo 2022.
Pimtha Co., Ltd is preparing to demonstrate how to develop the bamboo of Thailand Bamboo that can be transformed to be aesthetic and durable flooring, wall and roof. In addition, it is well resistant to wood boring insects. Please be invited to experience the innovative bamboo products by Thailand Bamboo at booth number F716 in Architect Expo 2022, the 34th ASEAN's Largest Building Technology Exposition during 26th April – 1st May, 2022 at Challenger Hall, IMPACT Muang Thong Thani.