BEAVERMAN, a full-service platform for construction management in Architect Expo 2022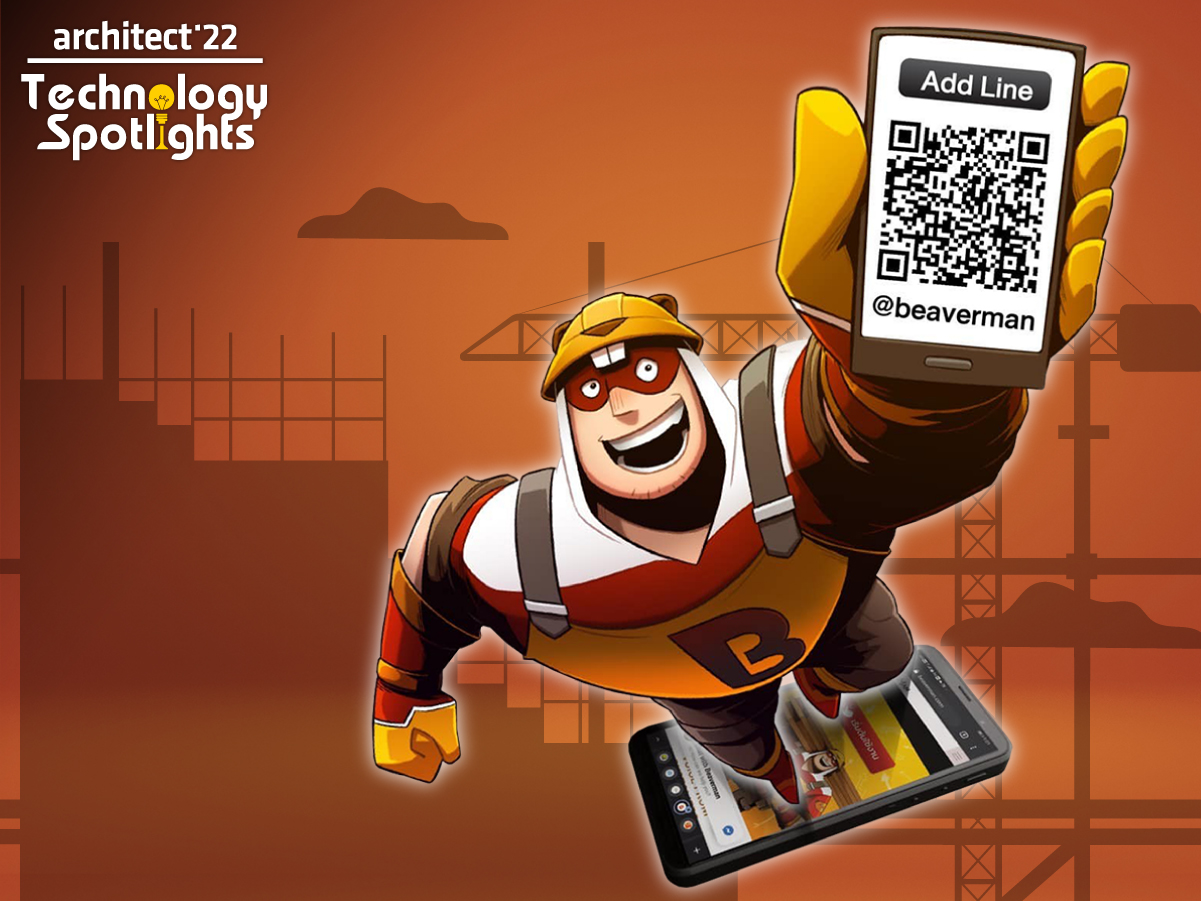 If you are facing these problems: not being able to find a trustworthy contractor, contractor does not complete the construction as agreed, being charged higher than the market price or contractor uses low-quality products, let BEAVERMAN be your solution in finding the right builder with our comprehensive service, ensuring that construction is easy and reliable for you.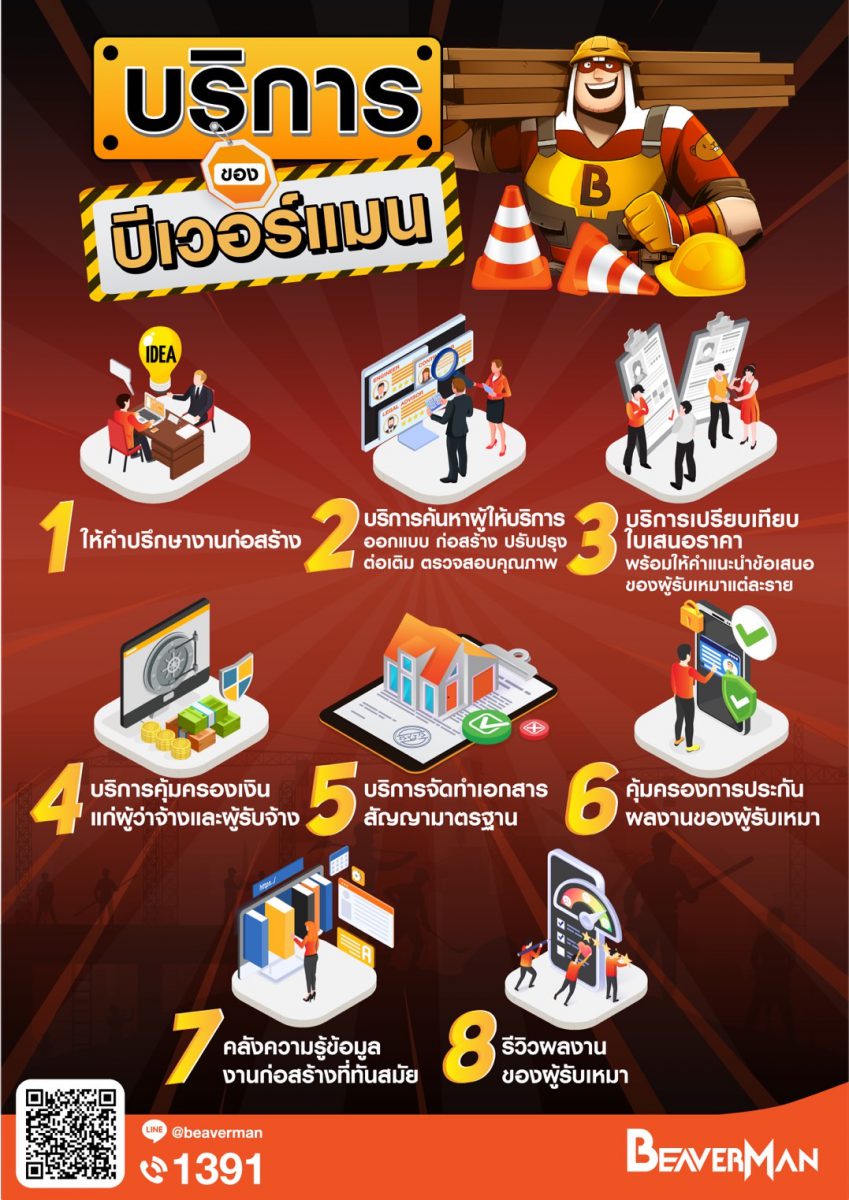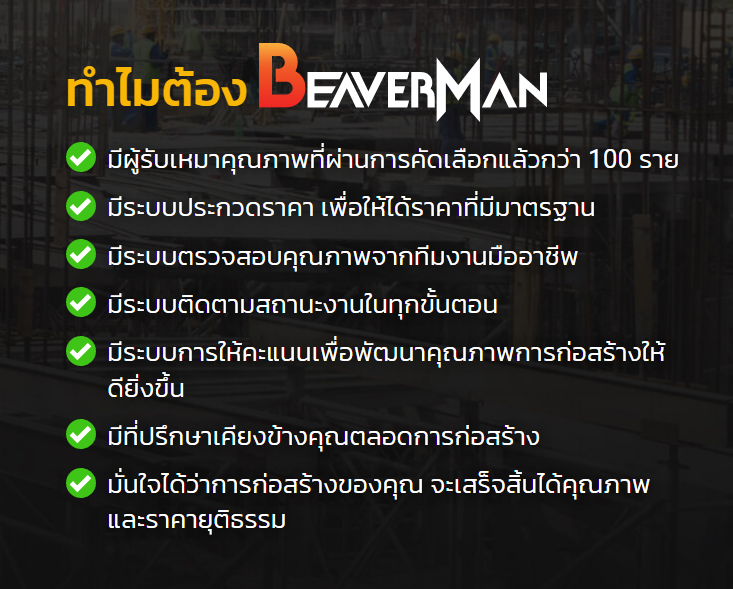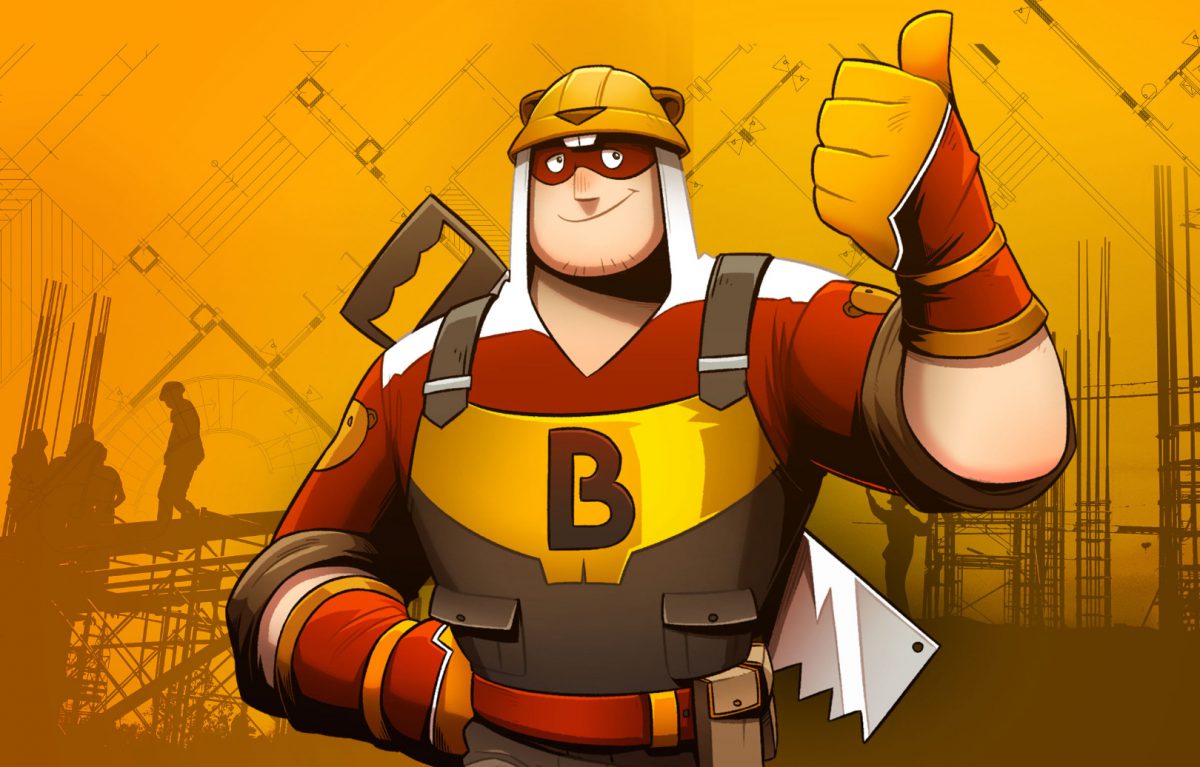 BEAVERMAN's service
Consulting on construction
Search platform on service providers for the design, construction, improvement, additions and quality control
Service on quotation comparison with advice on the proposal of each contractor
Fund protection for both customers and contractors
Service on standard contract document preparation
Contractor's work insurance coverage
Knowledge of modern construction methods
Review of the contractor's previous works and projects
Why BEAVERMAN?
More than 100 selected qualified contractors
A bidding system to ensure standard price
Quality control system by a team of professionals
System for status tracking of construction work in every step
Scoring system to improve the construction quality
Equipped with a consultation team by your side throughout the construction
Rest assured that the construction will be finished with quality and fair prices
Choose BEAVERMAN at Architect Expo 2022
BEAVERMAN is ready to assist visitors with platform for contractor management at booth no. B208/1 at Architect Expo 2022, the 34th ASEAN's Largest Building Technology Exposition during 26th April- 1st May, 2022 at Challenger Hall, IMPACT Muang Thong Thani.