Discover the innovative knock-down houses and dome tents in various styles to suit any need from Eco – Houses at Architect Expo 2022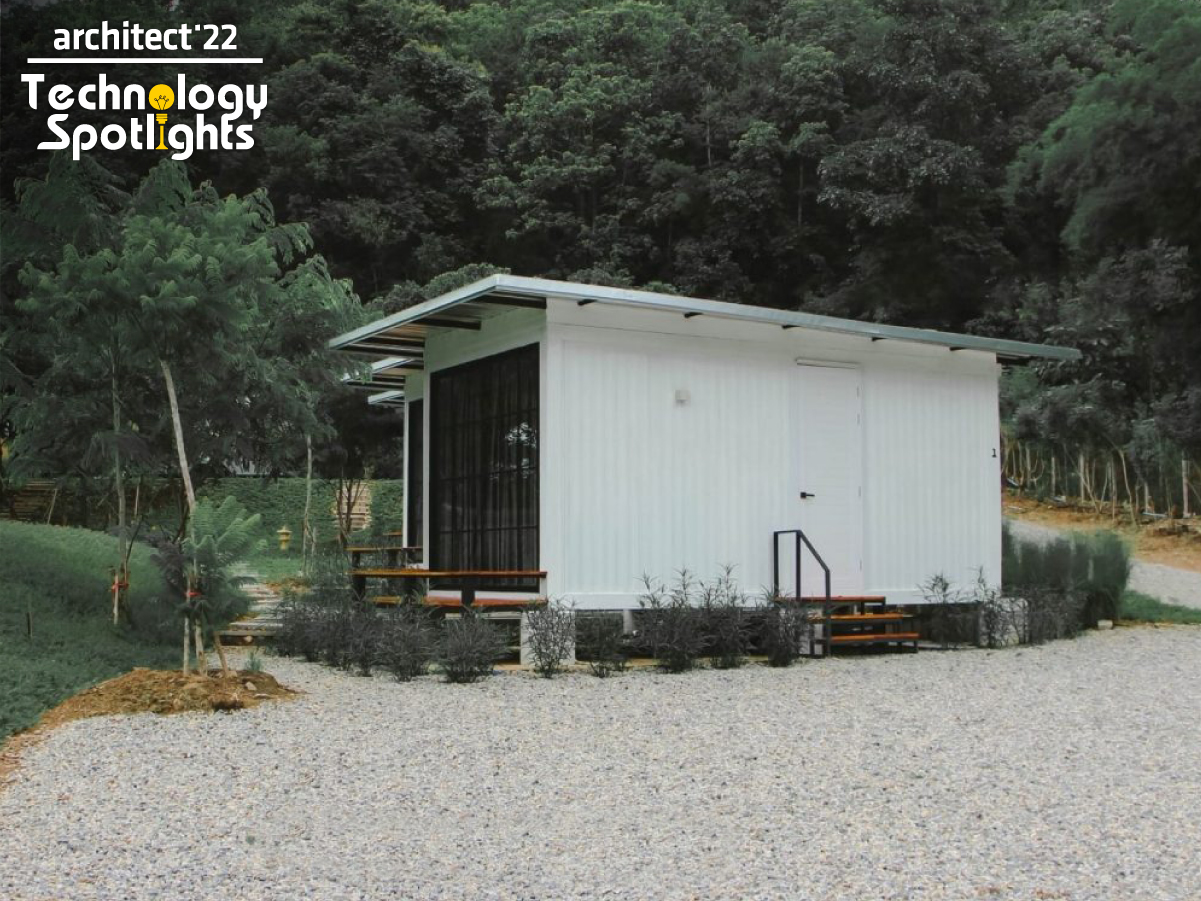 The "Knock-Down Houses" has become an increasingly popular trend with could be used as a residence, a café, or a commercial accommodation such as hotels and resorts. Especially "dome tents" are used as special accommodations to draw interest to the place and add amusement to guests' experiences while staying. It is known amongst Thai domestic travelers that such resorts and hotels with dome tents usually require the stayers to "book one year in advance."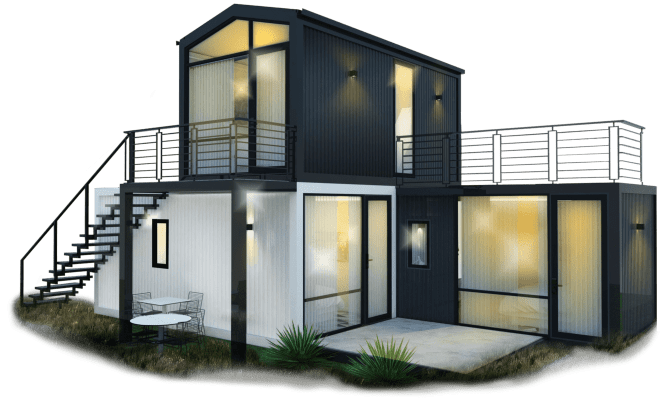 Eco – Houses is one of the manufacturers and distributors of knock-down houses and dome tents that offers a variety of designs and functions. There are design service teams who create imaginative interiors to fulfill the needs of each customer with expertise. Every built knock-down house and dome tent is made to meet the construction standard to keep your place beautiful and cozy in every detail.
Knock-Down Houses – Fast-Built, Precise-Specification, and Fully-Functional
"Because we know that home is a place where we live comfortably and worry-free."
Eco – Houses gets everything done in time; you will never have to worry about contractors abandoning the sites again. Knock-down houses and dome tents are lightweight with prefabricated walls and made mainly with steel for durability. The prefabricated walls are made with sandwich panel design, being coated with steel sheets and padded with flame-resistant foam. If you are looking for an ideal knock-down house, Eco – Houses can help you build your dream house with a specialized interior design team.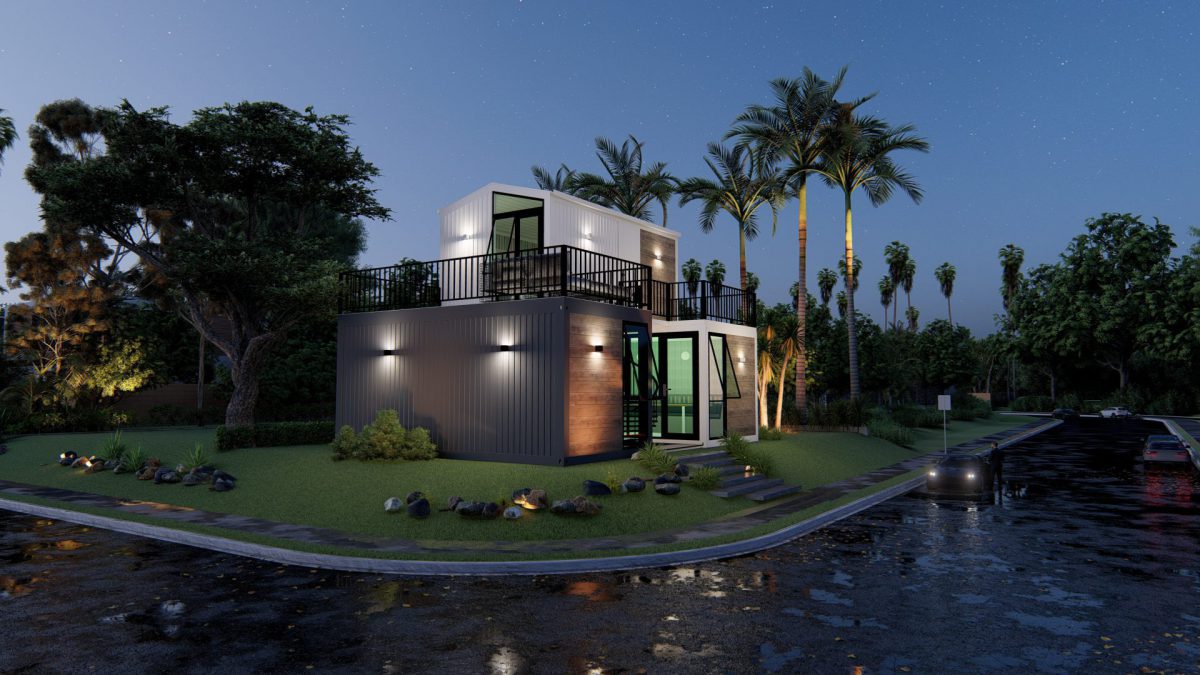 Good materials are a good start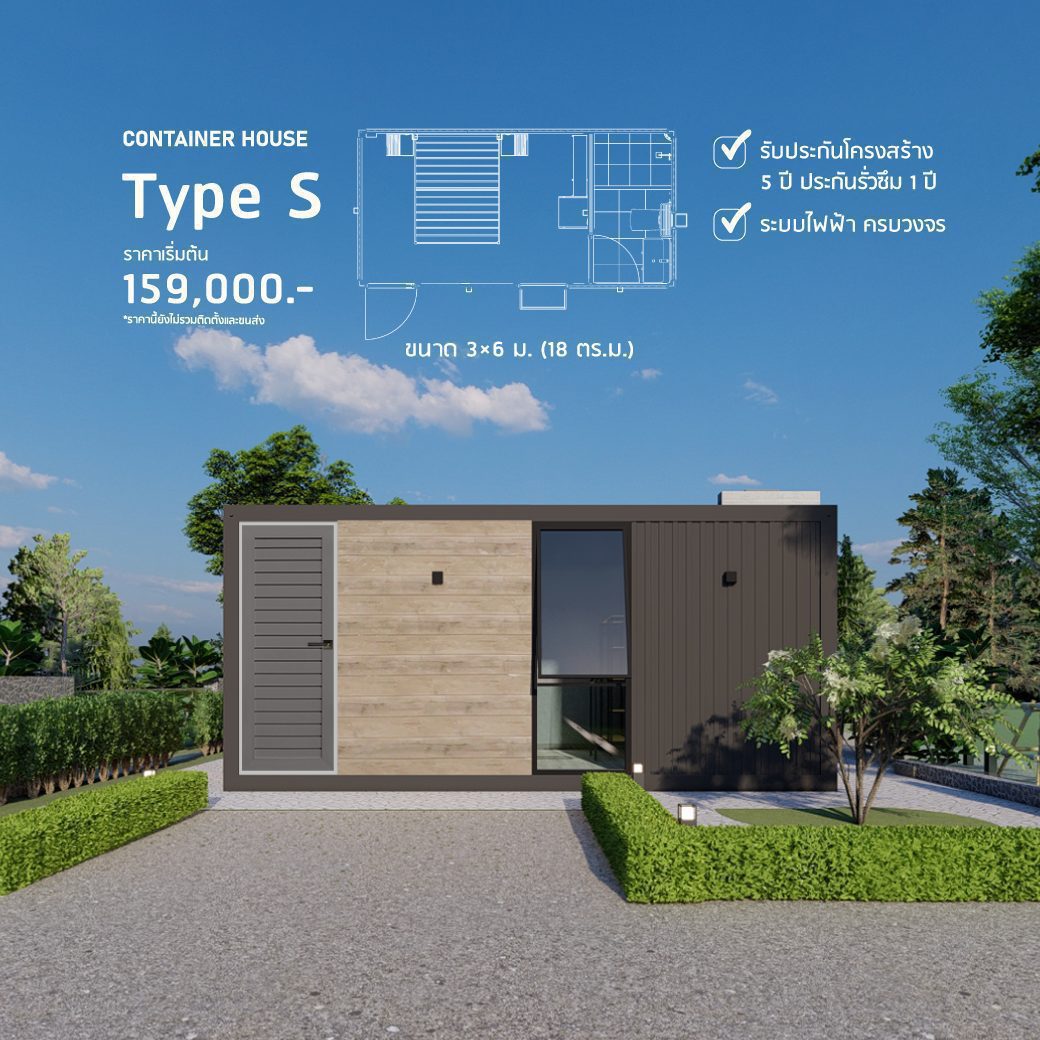 The highlight of Eco – Houses is the beams and columns to support the weight and to increase the strength of the structure with premium-grade galvanized-steel columns and beams. Prefabricated walls are jointly placed together resembling Lego bricks. They are used to support the weight of the house, but not as durable as the galvanized-steel beams and columns.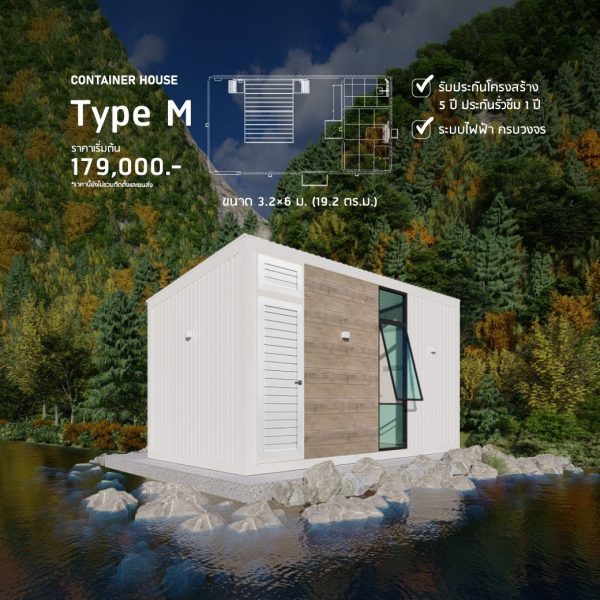 Homeowners will no longer have to worry about any delicate details. More importantly, Eco – Houses also knocks out utility bills such as electricity and water as all utilities are inclusive to the knock-down houses. No additional fees from untrusted contractors is a great way to reduce costs and eliminate pesky problems in the future.
Meet all needs of the new generations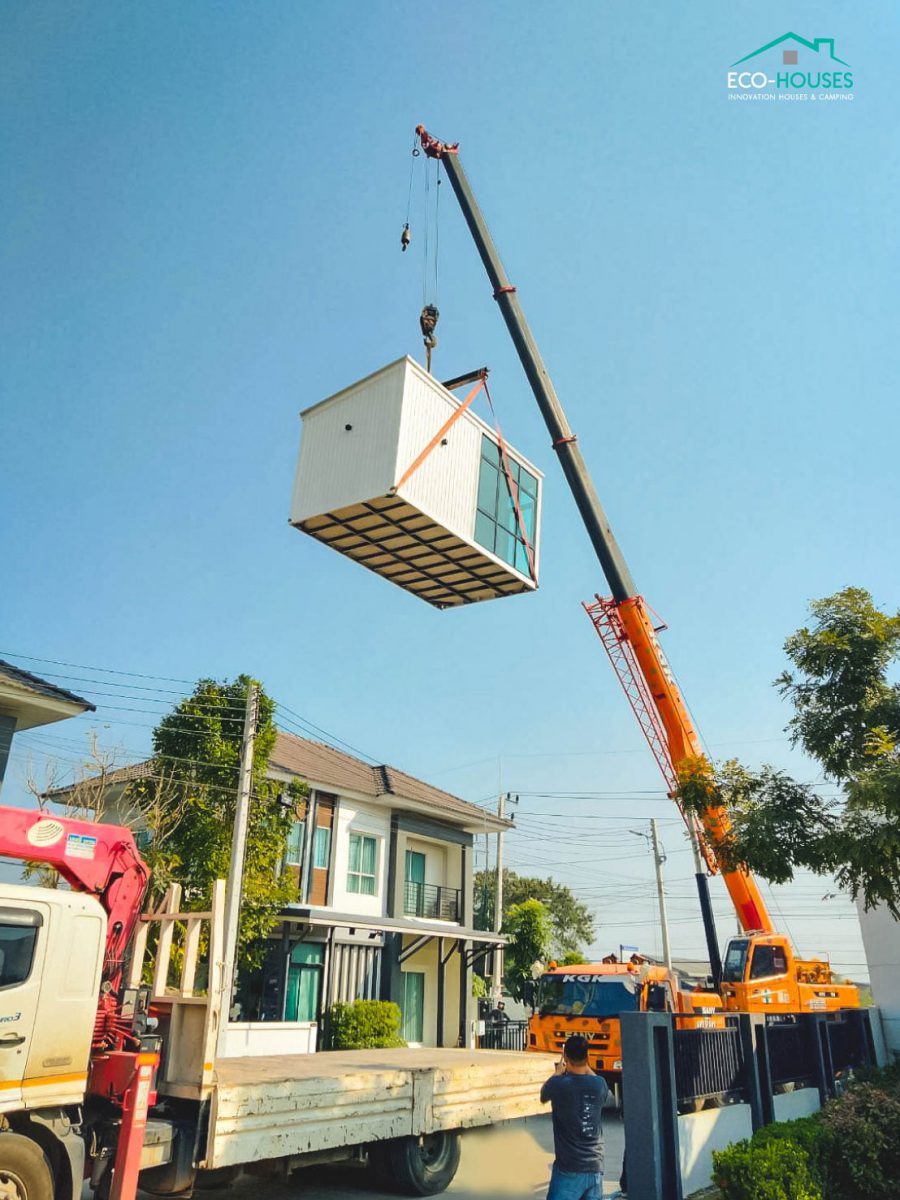 The advantage of Eco – Houses is that there is no need to spend many months of construction time or the hassle from construction because there is a standardized factory with experienced engineers' supervision. The team of professional architects provides minimalist-style designs to fit modern trends. The house can be installed in all areas across the country with a well-trained house moving team. You may rest assured that your home will be placed without any damage.
Eco – Houses designs knock-down houses to suit the preferences of each customer and those who want to add a private relaxation area without leaving the space or wasting additional budget. We can design shops, cafe, resorts, or houses. It's another popular choice these days.
Redefining Housing with Dome Tents from Eco – Houses
"A five-star vacation that you can own… with an ensuite bathroom interior options, extremely durable, 100% sustainable, resistant to weather conditions in Thailand."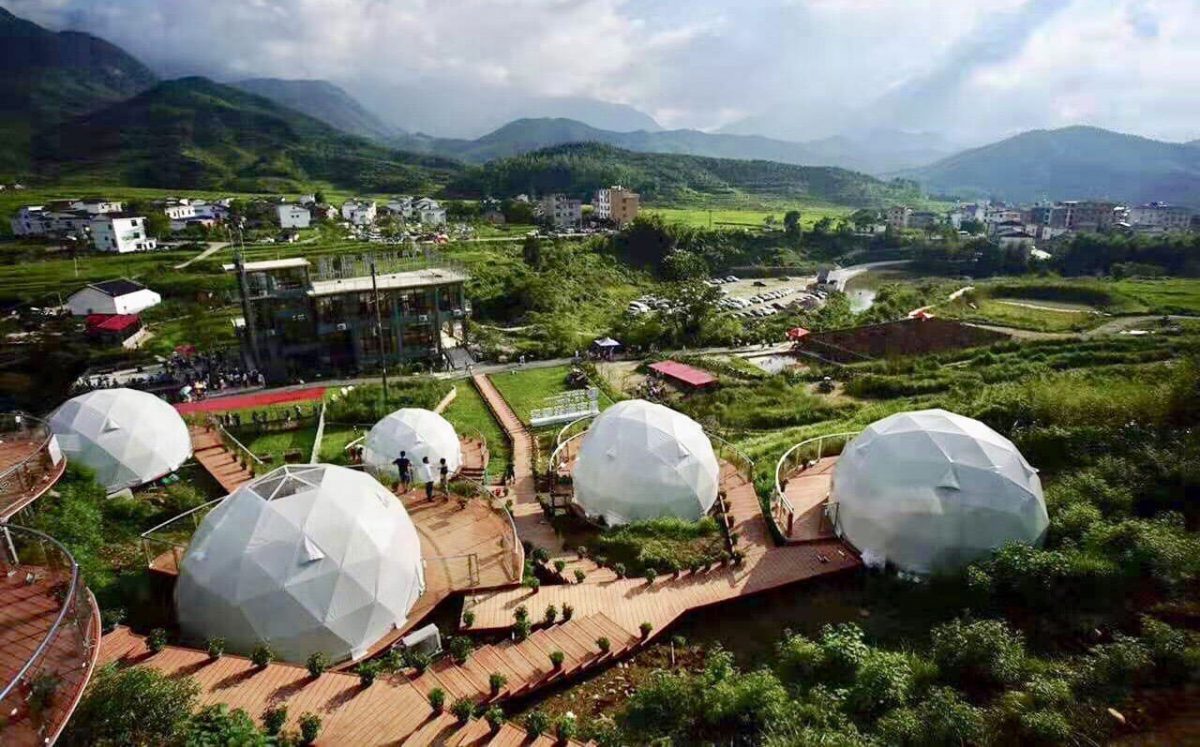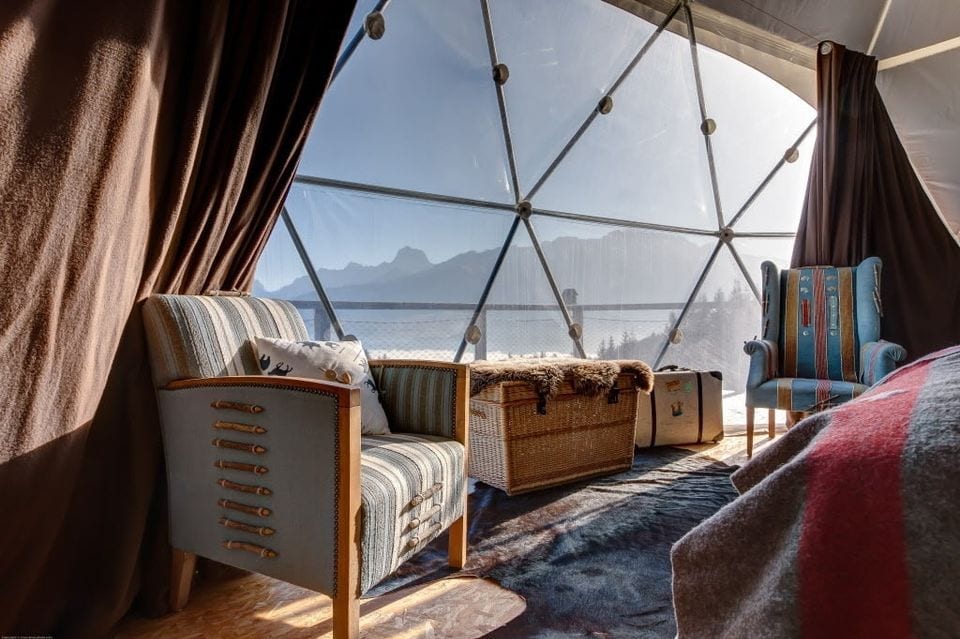 Eco – Houses combines the comfort of cozy rooms with the simple delight of outdoor activities, designed for nature lovers and adventure & serenity seekers.
เต็นท์โดมแบบทรงกลม ภายนอกเป็นผ้าแคนวาส ทนแดด ทนฝน แรงลมและพายุด้านนวัตกรรมโครงสร้างต้านแรงลม และป้องกันแสงได้รอบทิศทางไร้กังวล ระบบหRound dome tents with canvas fabric at their exterior are durable to sunlight, rain, wind, and storm with innovative wind-resisting structures. The exterior can prevent light from all directions, increase internal air circulation, and enhance the consistent internal temperature.มุนเวียนอากาศภายในได้ดีอุณหภูมิภายในที่สม่ำเสมอ
The interior is padded with insulated and painted with PVDF (Polyvinylidene Fluoride), making it highly resistant to the environment. There is a large aperture for the living room area and blackout curtains for privacy. Two ventilation windows are equipped with an insect screen mesh.
Choose You Favorite Knock-Down House from Eco – Houses at Architect Expo 2022
Eco – Houses invites you to design your ideal knock-down houses and dome tents for your lovely vacations at home, cafes, or resorts at your available spaces by professional teams of interior designs and consultancy are available at booth number S301 in Architect Expo 2022, the 34th ASEAN's Largest Building Technology Exposition, which will be heldduring26th April – 1st May, 2022 at Challenger Hall, IMPACT Muang Thong Thani.