Cooler than ever with Mitsubishi Electric AW Series 3D move-eye KIWAMI, air conditioning innovation in Architect Expo 2022
Mitsubishi Electric, the leading company in cooling technology, is committed to studying lifestyles, contributing to their understanding of various needs. Mitsubishi has taken the technology to the next level with an intelligent 3D move-eye KIWAMI sensor, which detects temperature and movement more accurately, and incorporates Fast Cooling A.I. technology that cools faster, ensuring an even more relaxed atmosphere for a full night's rest.
This is the best cooling innovation, which offers you an unprecedented cool feeling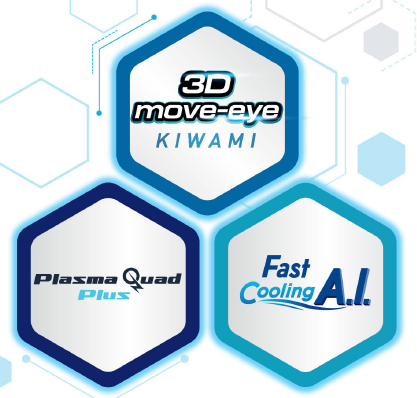 Fast Cooling A.I. is the next level of coolness with the integration of 3D move-eye KIWAMI and Fast Cooling mode to ensure users feel comfortable and meet superior cooling needs.
What is 3D move-eye KIWAMI technology?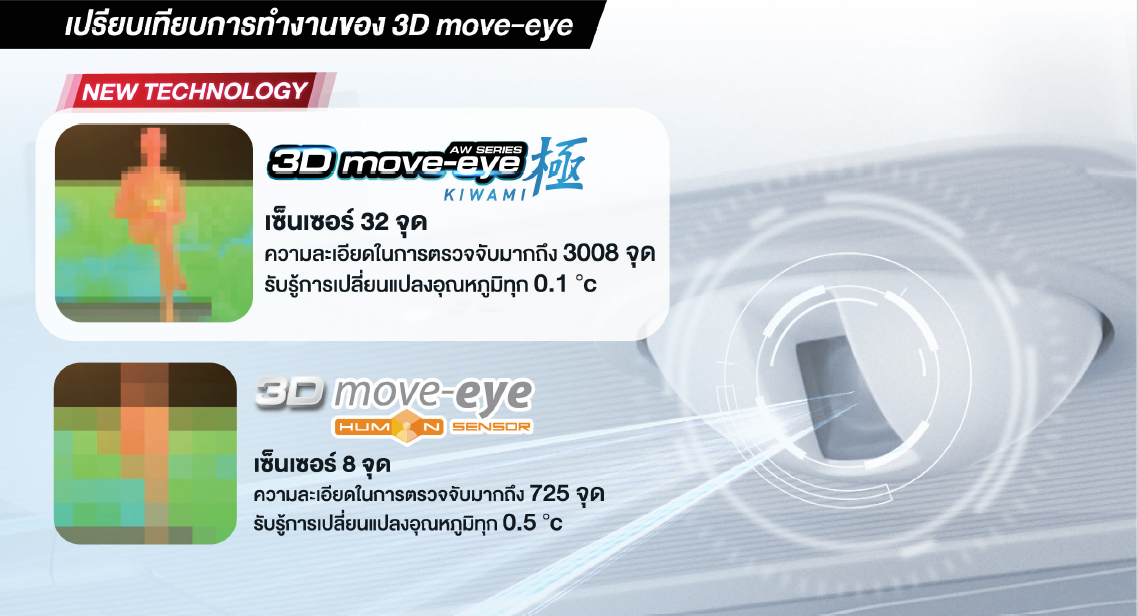 3D move-eye KIWAMI technology is the ultimate efficiency in temperature and motion detection, even more, accurate with 32 smart sensors arranged vertically, detecting temperature from a distance with an infrared system. The technology can analyze the temperature inside a room in 3 dimensions (width, depth, height), process the position of human presence in the room, and automatically direct the cooling air to the people, making you cooler and more comfortable.
FAST Cooling A.I.
Smart cooling technology with fast cooling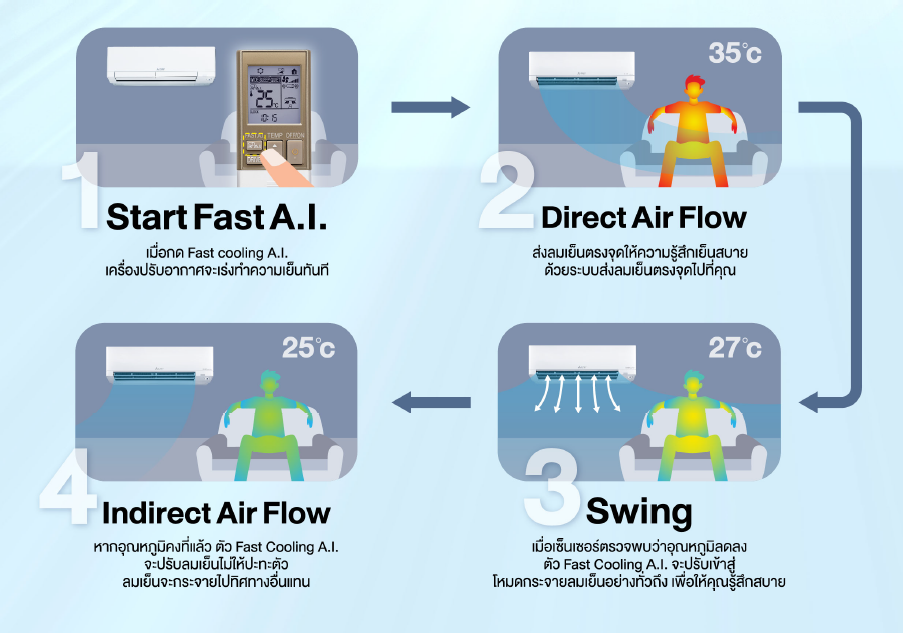 No more worries that the room will not be cool fast enough with Mitsubishi Electric's latest cooling innovation, smart fast cooling technology.  The technology features 3 modes of cooling direction control, depending on the temperature and users at the moment, putting an end to hot days, precisely and accurately giving you maximum comfort.
Be ensured of air quality with Plasma Quad Plus, an air purification system that traps and inhibits tiny airborne contaminants such as viruses, bacteria, fungi, allergens, dust mites, and small dust particles or PM 2.5, fresher with V-Air Filter and Deodorizing Filter that provide clean air for the room and effectively eliminate unwanted substances effectively with Dual Barrier Coating, technology for complete comfort which reduces the adhesion of dust particles and oil mist, reducing the burden of having to clean the air conditioner. Saves money and energy with Label No. 5 (3-star).
Experience superior coolness, cutting-edge innovation, and other products from Mitsubishi Electric at booth no. L405 at Architect Expo 2022, the 34th ASEAN's Largest Building Technology Exposition during 26th April – 1st May 2022 at Challenger Hall, IMPACT Muang Thong Thani.