Material World is ready to meet logistics with a full range of products from BACKBONE in Architect Expo 2022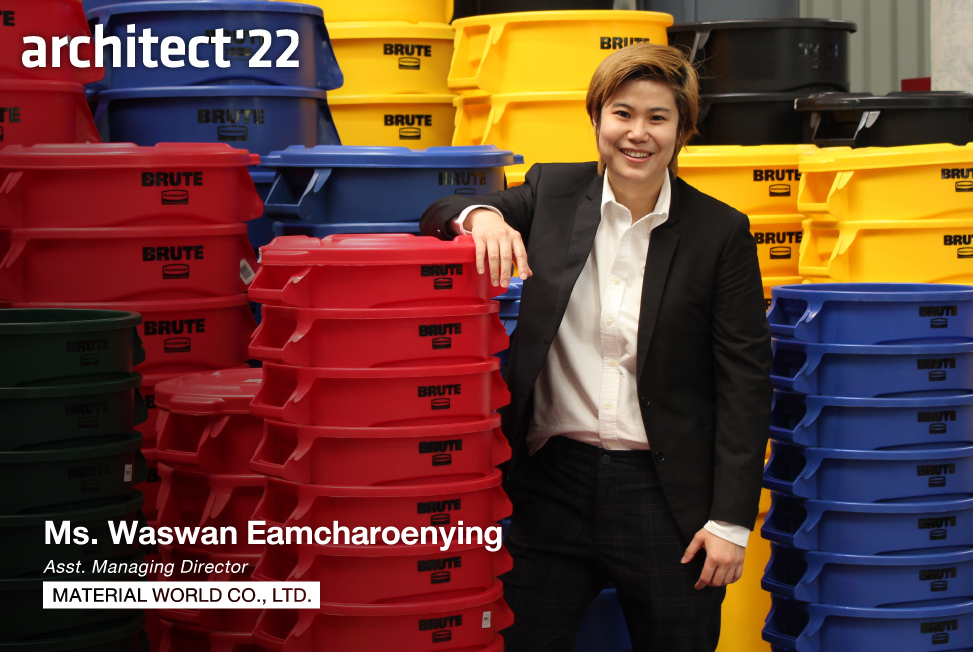 Logistics or storage and movement of products are two factors that enable a business to develop and compete with others. The most important aspect for efficient storage and movement of goods is a selection of equipment or related products. Material World Co., Ltd. presents the innovation of a Smart Warehouse as Khun Waswan Eamcharoenying, Assistant Managing Director, was honored to explain in this interview.
Highest Performance at The Lowest Cost
Over the 25 years, Material World has started packing products distribution before expanding the business to include logistics products related to production and one-stop warehousing. We supply products used for lifting, moving, storage, and equipment for warehouse work. Especially industrial door products with the concept of "Complete All Openings" with products ranging from high-speed ​​doors – open and close doors at a high-speed, automatic fireproof rolling steel door, simple rolling steel door, and other types of steel doors. As Material World understands that customers have different needs, it has a team of specialists giving suitable design advice for clients
"We take into account each customers' need, with the ideas of convenient use, safety, and responsiveness to customers by adhering to the principle of maximum efficiency and has the lowest cost. These ideas shape creations of BACKBONE products," Khun Waswan added.
Connecting, Exchanging, and Expanding to Meet Customer Needs
Material World focuses on selecting innovative products such as moving equipment, storage, and industrial doors under the brand BACKBONE. The approach is to move towards a fully integrated Smart Warehouse to reduce the number of processes, complexity, and time consumption. This approach improves the efficiency and the effectiveness of quality control of the products in the area. In addition, Material World also implements the "Reliance – Living" concept to meet customers' needs.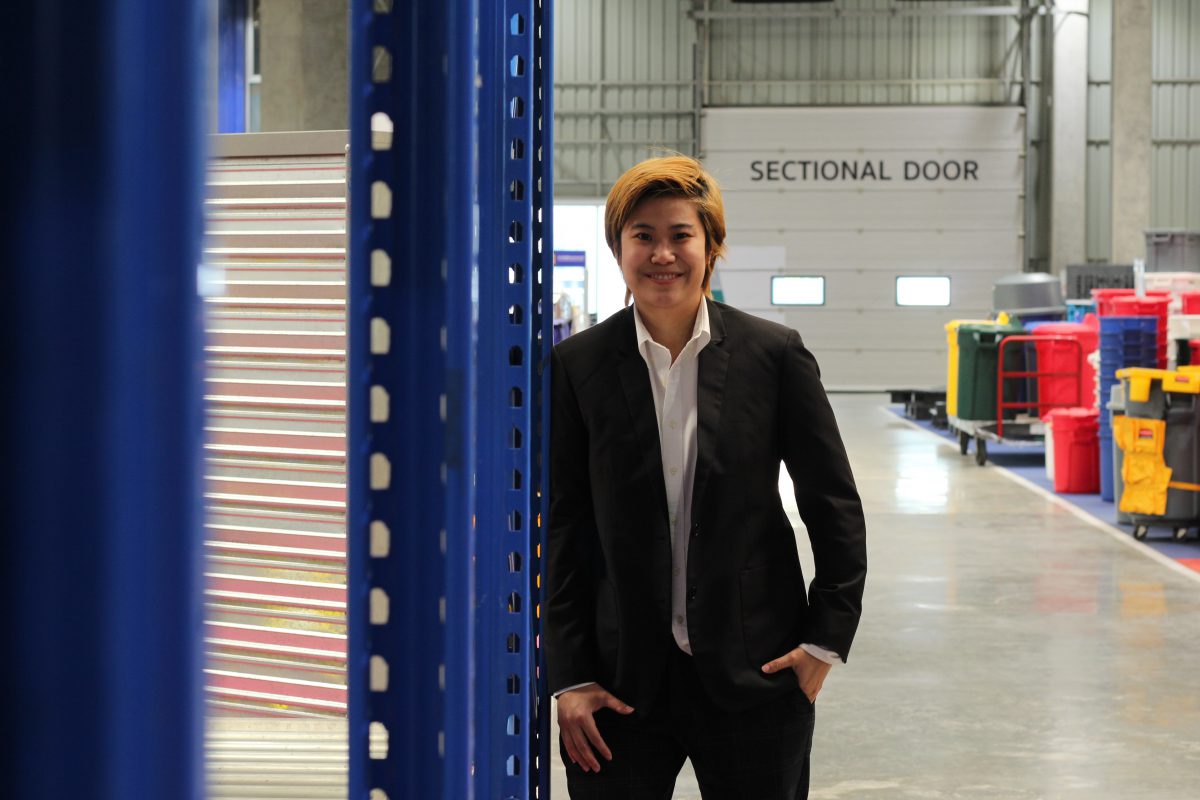 "We regularly cooperate and exchange knowledge so that each team member understands new knowledge and needs that arise every day. Such consistent practices can help develop the best solutions for the customers. It starts with moving products and services from one point to another. How can we design to work continuously? A few examples are; the door design by selecting door types suitable for forklift height, and the door leaves not obstructing other work systems or processes, e.g., conveyor systems, shelves, etc.
The Perfect System for Businesses and Living Spaces
Material World presents special products to meet the needs of both business and residential sectors with modern designs at Architect Expo 2022. For example, a semi-automatic car parking system that increases the space for parking in the building or homes with limited space, and high-speed open-close doors that help to expedite workflow, reduce time-consuming, prevent dust and insects, and maintain the environment within the area as well.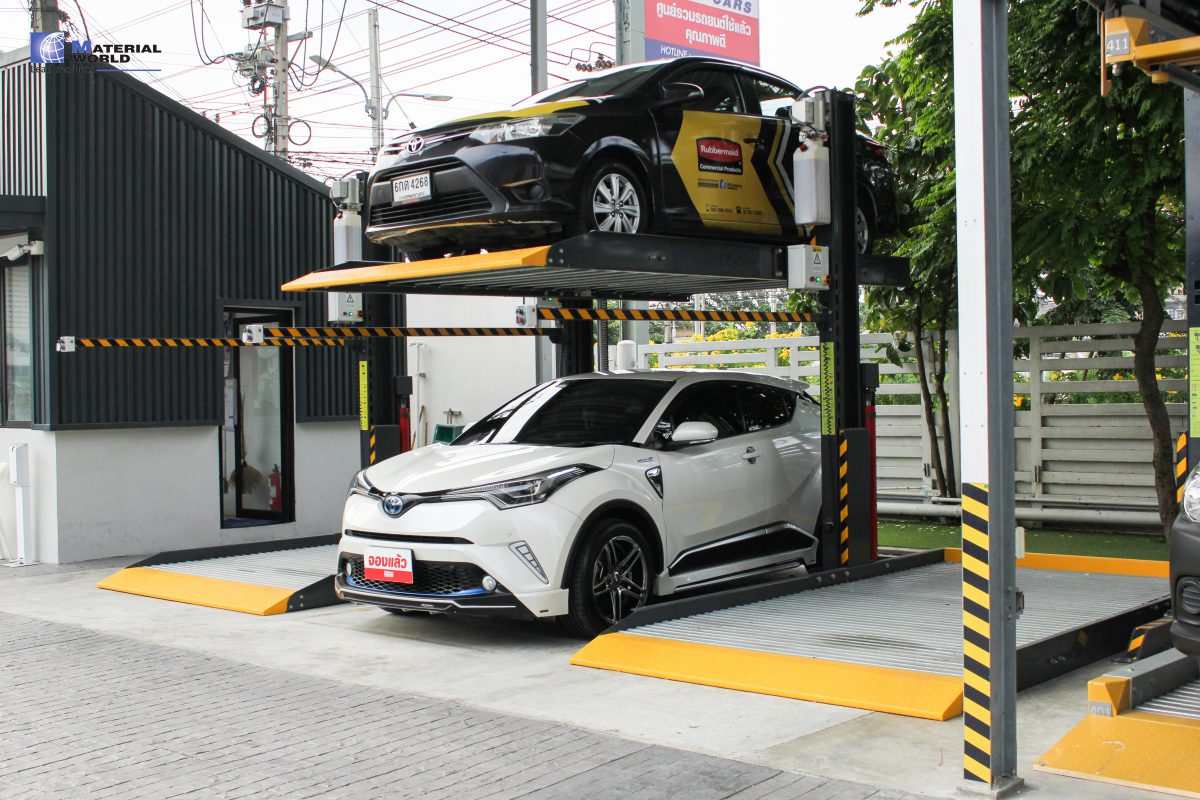 For buildings or places with limited spaces, semi-automatic parking systems can increase the number of parking spaces and reduce the cost of renting a parking space. High-speed automatic doors can help decrease the time and increase the efficiency of product quality control in different areas. In addition, there are many innovations and technologies from Material World that were invented to respond to social changes in the New Normal era. For example, automatic doors that use infrared radar sensors, with contactless buttons to open and close the door instead of a normal push-button, and a face-scanning system that helps to reduce exposure while still focusing on using quality.
Join The Logistics Planning from The Beginning with Material World at Architect Expo 2022
Khun Waswan concluded that the company would like everyone who works in the designs or constructions of offices, warehouses, factories, or residences to participate in the planning process from the start and experience innovations from Material World at booth number S105 in Architect Expo 2022, the 34th ASEAN's Largest Building Technology Exposition during 26th April – 1st May, 2022 at Challenger Hall, IMPACT Muang Thong Thani.