Durable, complete, all-in-one functions with the latest innovation of home lifts from Cibes Lift at Architect Expo 2022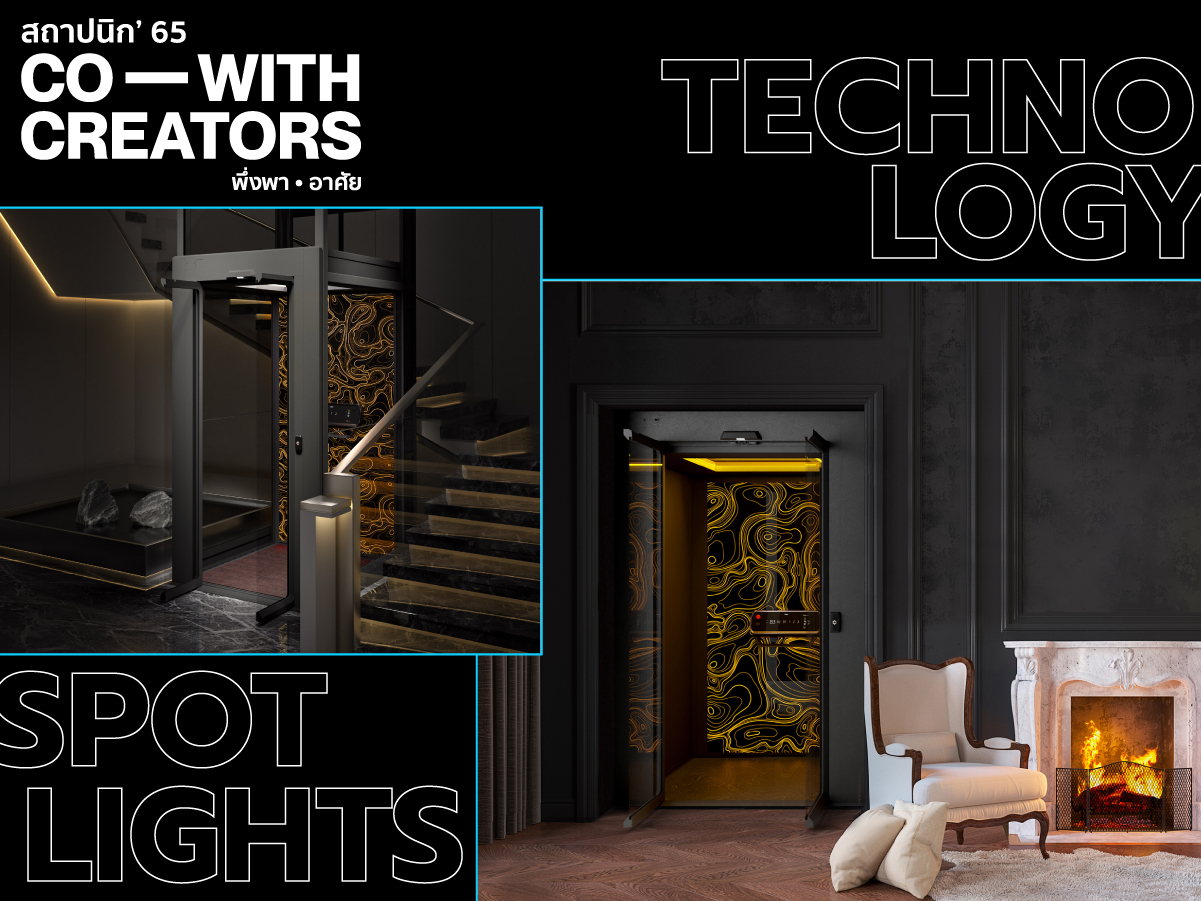 Cibes Lift is ready to showcase its latest innovation for modern home lifts, delivering a modern aesthetic with world-class safety (Europe's EN 81-41 safety standard) and Cibes Lift Group's patented EcoSilent technology to help alleviate the long-term cost for customers, in terms of electricity cost, spare parts, and maintenance cost.
Whether your reason for installing a lift is for "necessity," "convenience," "future planning," or "business support", Cibes Lift features a wide range of products to respond to your need for home lifts, with various models and styles to choose from.
No matter what type of building you wish to install a lift in, Cibes lifts fit almost every building type, including detached houses, developed housing, townhomes, townhouses, commercial buildings for business or public such as home offices, small and medium enterprises, clinics, specialized hospitals, animal hospitals, beauty parlors, restaurants, schools, hotels, showrooms, and even penthouses or duplex.
Features of screw-driven home lifts from Cibes Lift
Screw-driven lifts from Cibes aim to make home lifts a harmless convenience device. Once installed in the home, it can become part of the home for all members to use it with a sense of security throughout its long service life.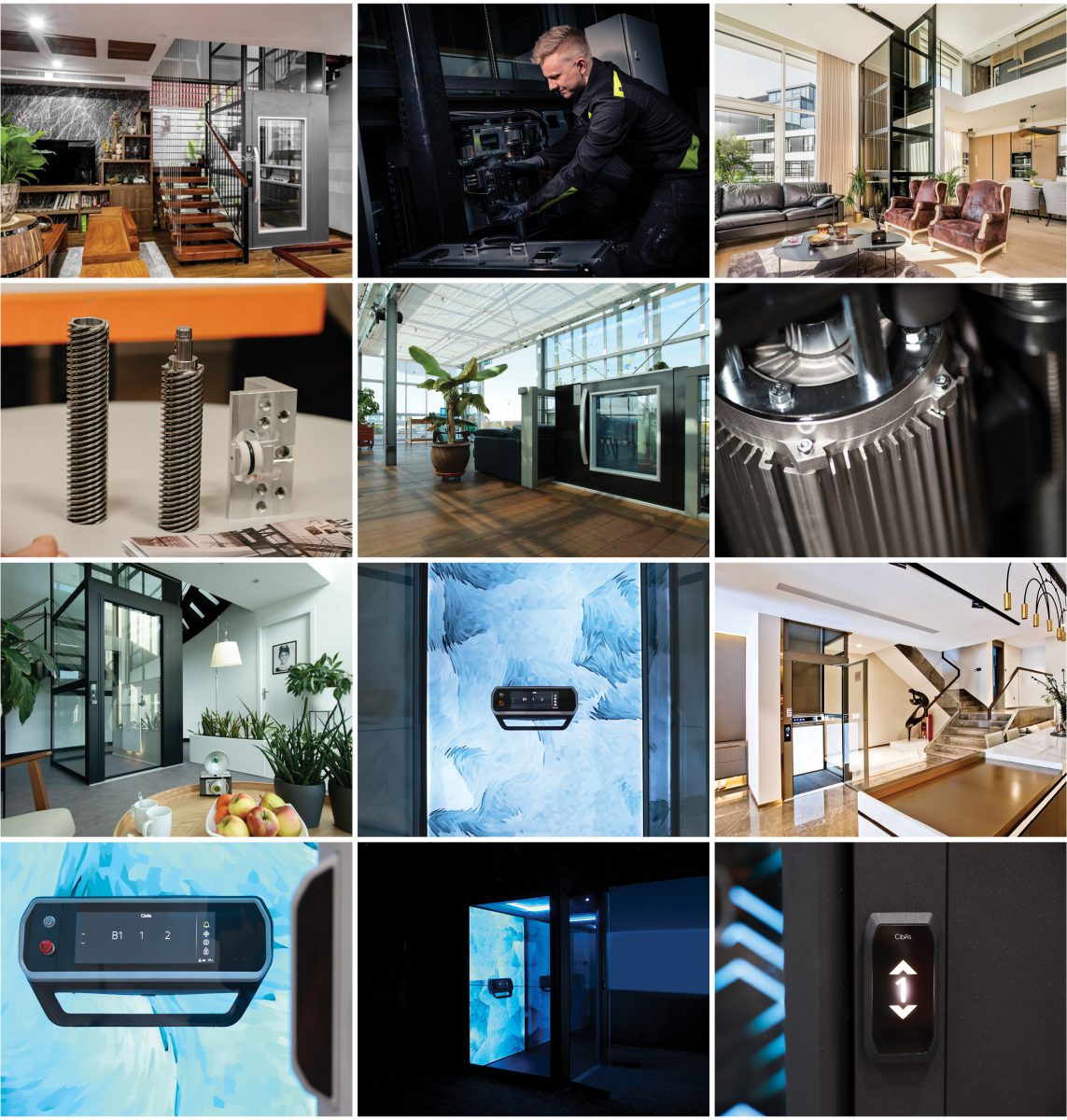 Move up to 20 meters (about 6 floors)
Comes with panoramic view of glass shaft (5 sides)
Ultimate Generation 4 (GEN 4) screw-driven lift technology (EcoSilent – Cibes Lift Group's patented innovation)
Small footprint with the smallest model of Cibes lift, occupying space of only 1×1 m2
Lightweight but highly durable with 6060 aluminum structure (aircraft grade)
No pit and no overhead machine room required. The lift comes with a shaft, ready to be installed.
Over 40 cabin sizes to choose from (platform and cabin)
More than 250 shades to choose from
More than 30 patterns to choose from
Available in both platform and cabin configurations
Lock system to limit the use of the lift in certain areas
Save 30% more energy than GEN 2
Reduced motor operating noise to only 40 dB
After-sales service team from site inspection, installation standard until post-delivery service
Various add-on options are available
4 new inventions are ready to be showcased for the first time at Architect Expo 2022
V90 Cabin Lift
A new generation of a cabin lift with a prefabricated shaft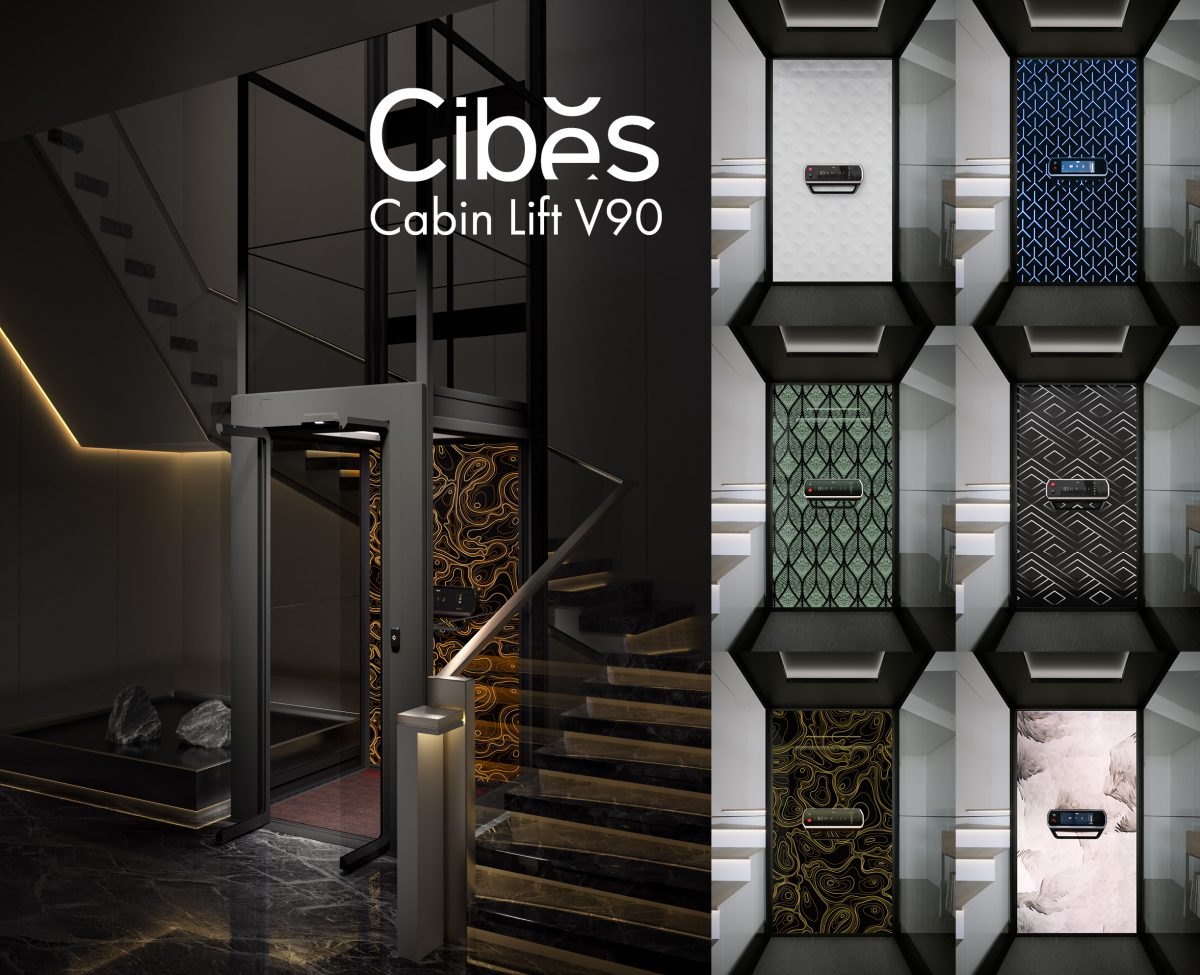 Screw-driven home lift with cabin configuration and a prefabricated shaft is the perfect choice for those who want a home lift with no pit and no overhead engine room.  The result is the ever-familiar cabin lift with a greater sense of security.
V80 Platform Lift
Lifts with the most variety of designs to choose from with prefabricated shaft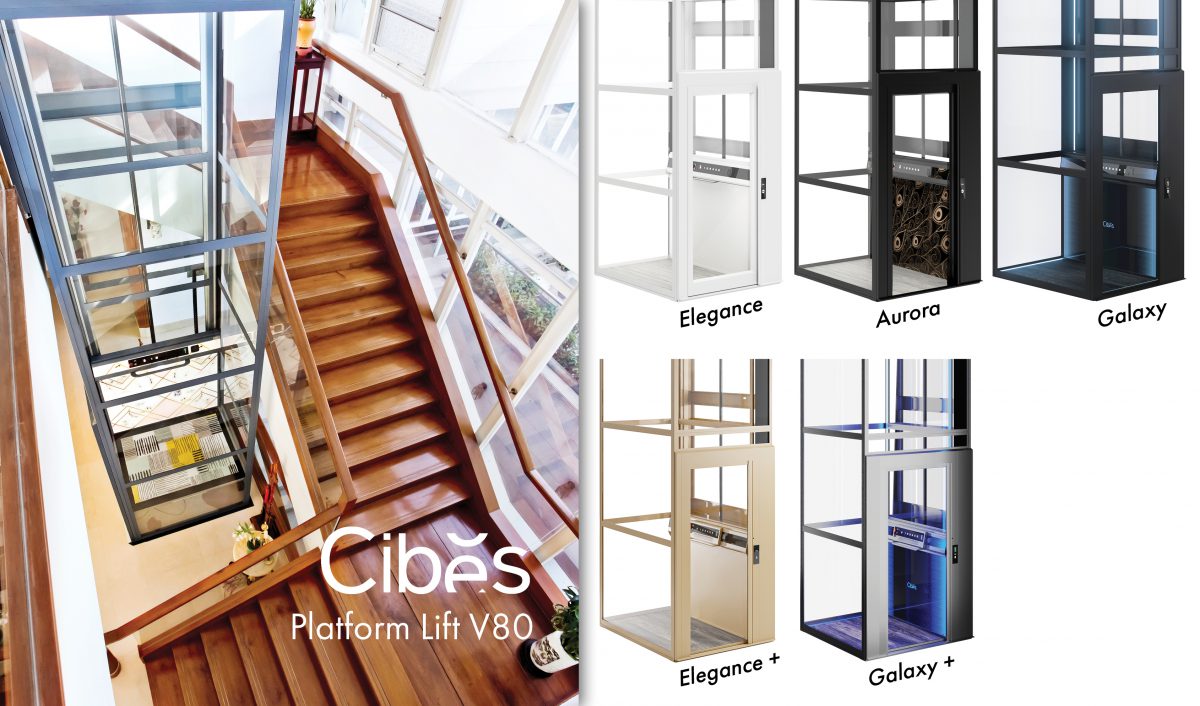 Home lift with platform configuration is a popular model of home lifts from Cibes. A space-saving home lift that can be installed in buildings with limited space which may not be able to install other lift systems. There are 17 sizes to choose from, with a panoramic view of glass shaft (5 sides), lightweight, and available in patterns to perfectly suit your home decor style.
V70 Cabin Lift
A new cabin lift for those with existing shaft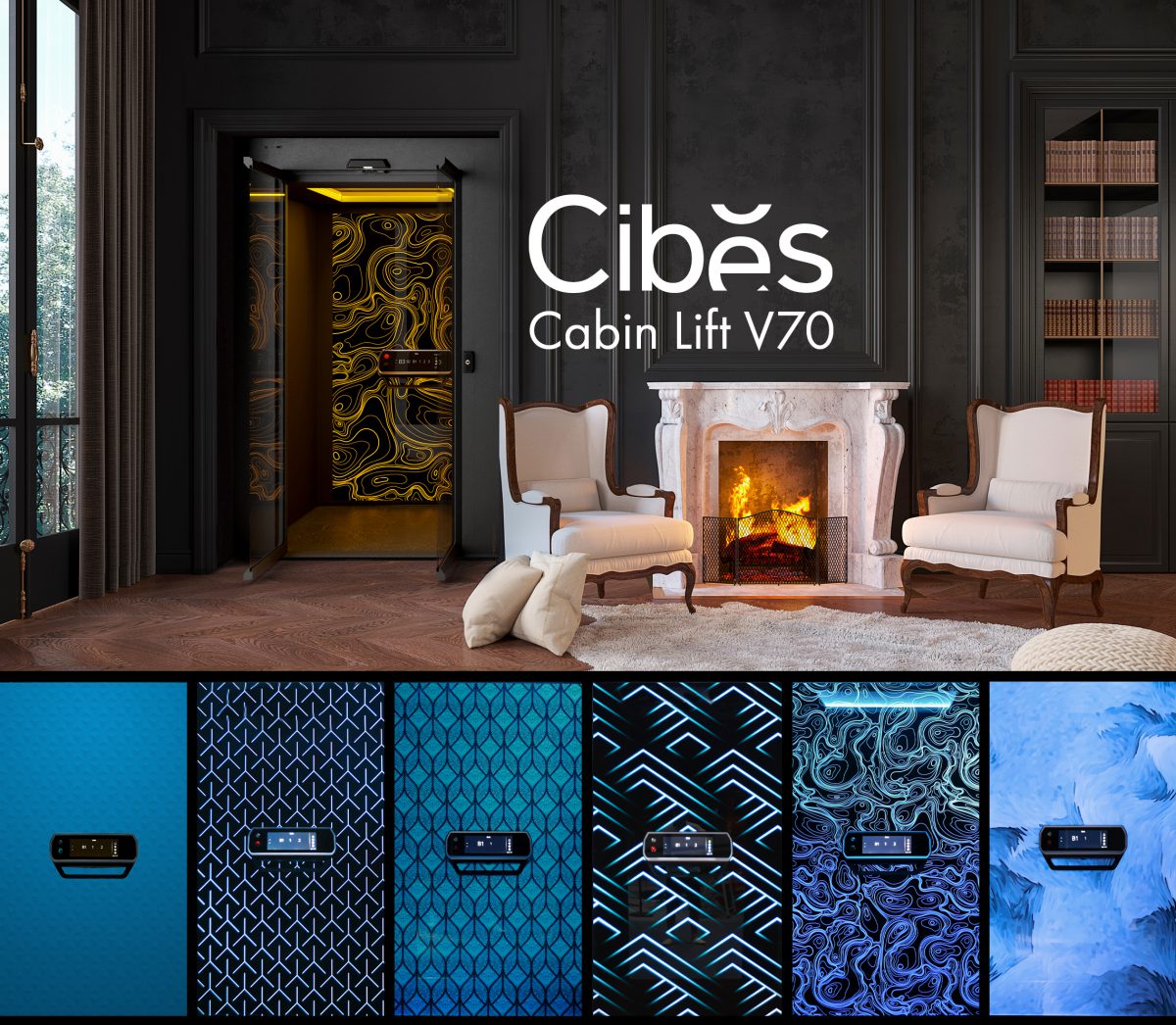 Experience a new cabin lift for homes with an existing shaft. The design of the control panel and cabin ceiling can be customized as desired with a detection sensor that responds quickly, emanating a sense of security even when using a cabin lift.
Cibes Air Platform Lift
Scandinavian design, simple yet elegant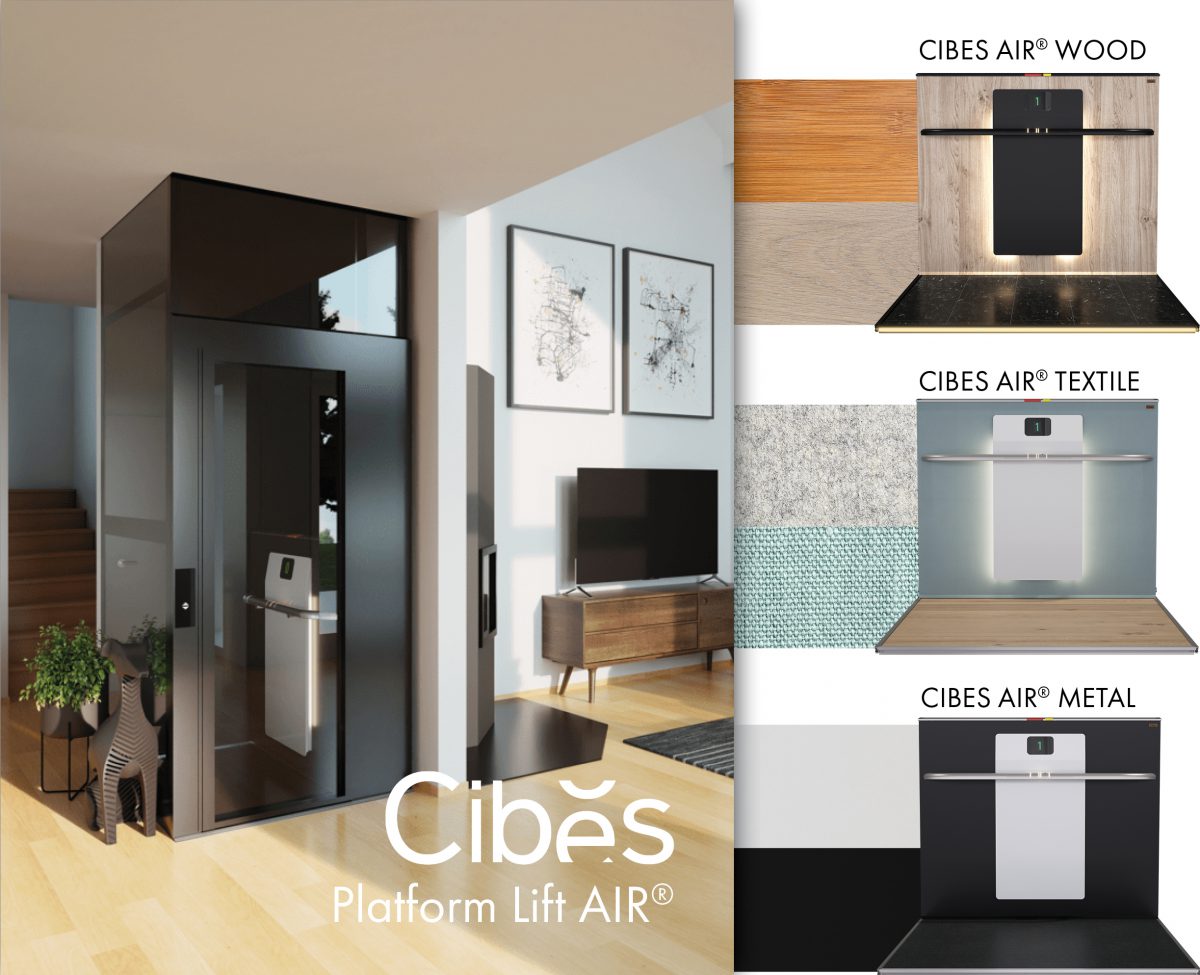 This entry-level home lift with a platform is a model whose handrail was designed with unique, ergonomic design, so that all users can use it conveniently with customized wooden or textile control panel, seamlessly combining Swedish design and simplicity.
Experience the innovation of modern home lifts with unique designs coupled with safety and functionality from Cibes Lift (Thailand) in Architect Expo 2022
Meet the uniqueness of the modern home lifts which transform the traditional lift image from large, heavy, solid lifts, into unique ones for homes and businesses, adding a distinctive, unique, adaptable look to your preferences or home and showroom style.
Check out Cibes Lift (Thailand) at booth no. L207 at Architect Expo 2022, the 34th ASEAN's Largest Building Technology Exposition during 26th April – 1st May 2022 at Challenger Hall, IMPACT Muang Thong Thani.