Discover the insulation cutting-edge wall panels and decorative steel plate by Sky Product at Architect Expo 2022.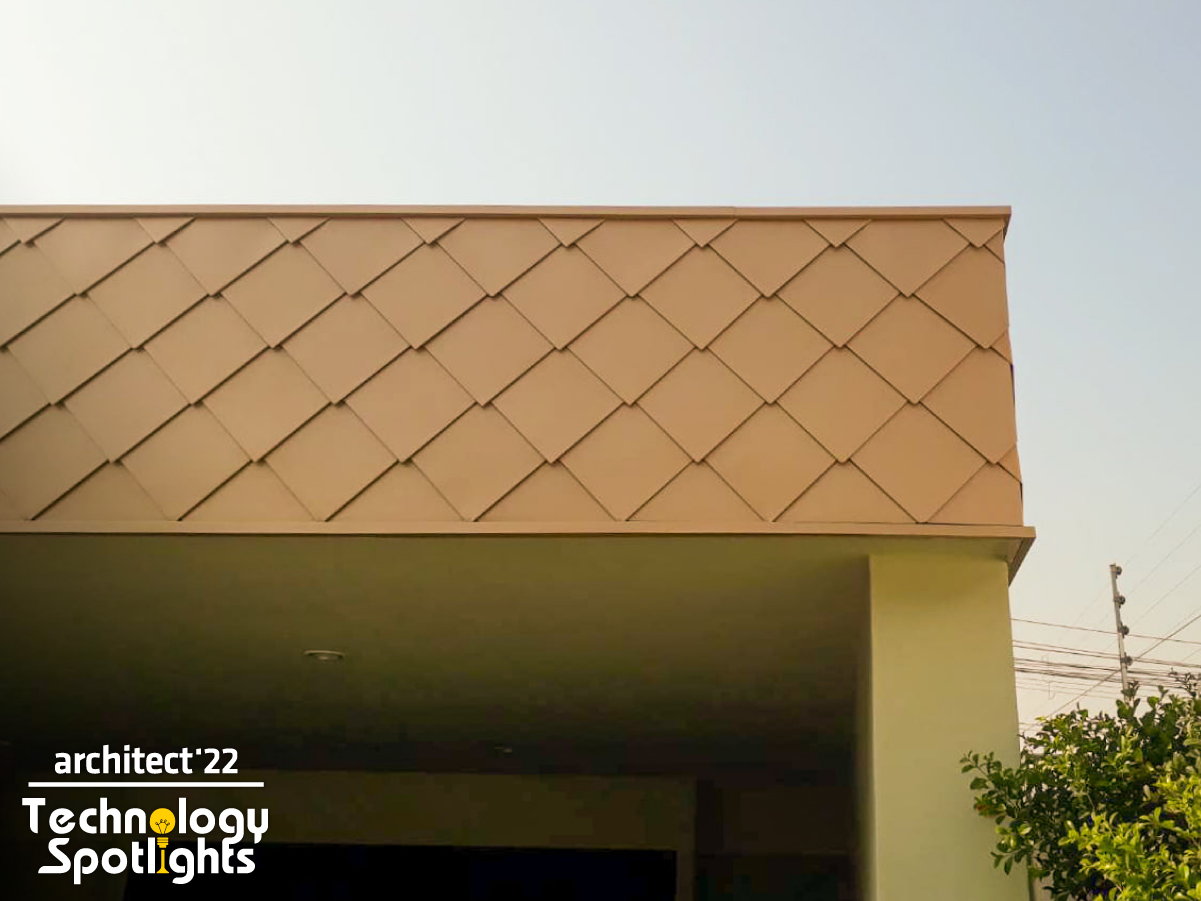 Sky Product Co., Ltd is a manufacturer, developer, and distributor of well-designed, easy-to-use wall, insulation and decorative steel plate. The company is striving to improve the quality of its product development and business operations in order to be the best service center for all of its target groups.
The 3 outstanding innovations of Sky Products
"SHINGLE", a modern luxury insulationwall panel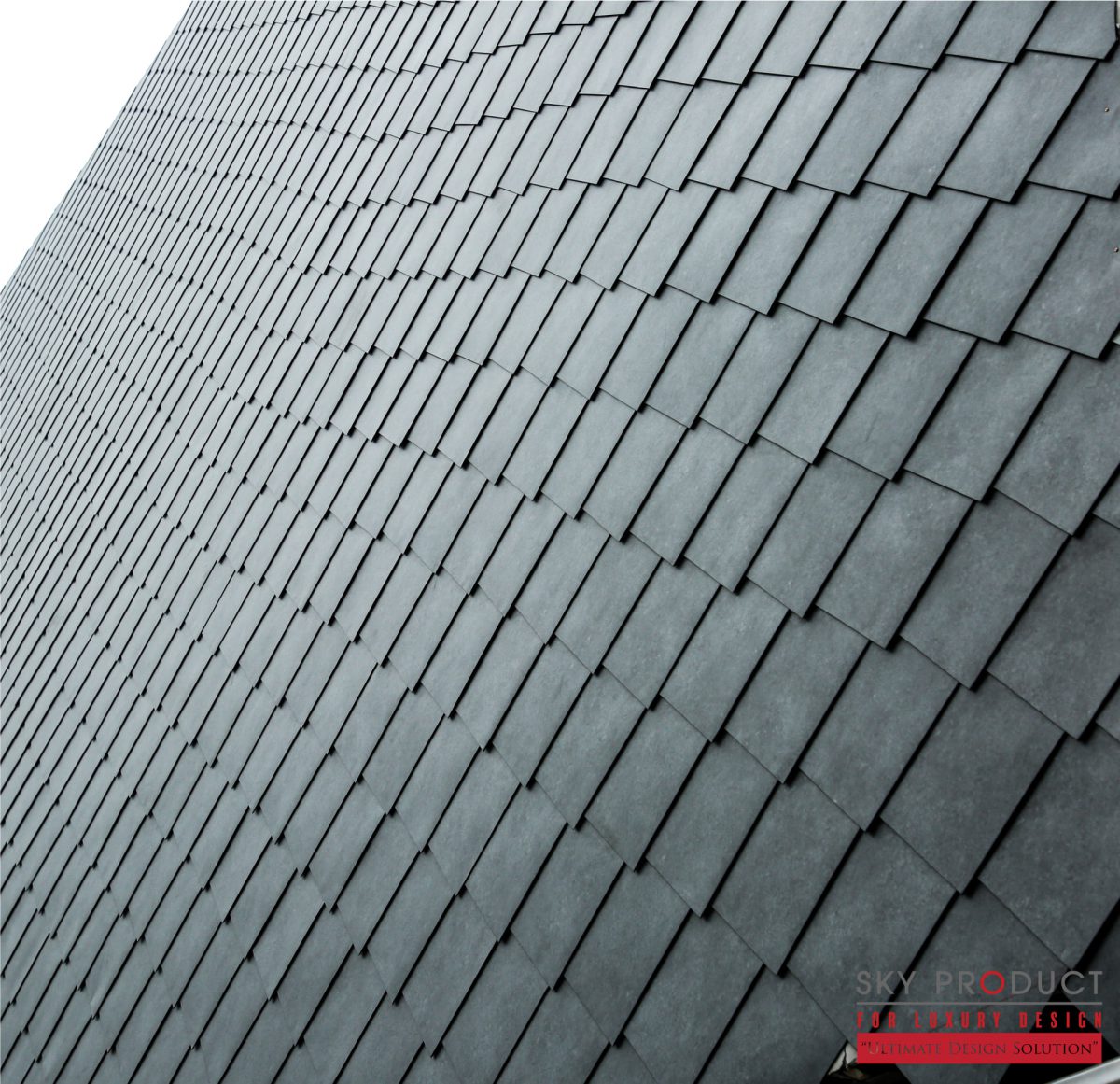 SHINGLE wall systems are suitable for walls decoration of office buildings or stores that prefer modernity with an aesthetic design and perfectly fit in every aspect of designing. It can also be used for roofing as well.
Aesthetically designed Façade that can be used for both interior and exterior work, and fits perfectly to both walls and roofs
Premium quality materials with a long service life that saves money on maintenance
Multiple functionalities and visual motion perception
Easy installation and user's overhead cost saving
Witness "FALTENBOARD" the ultimate of metal bending machine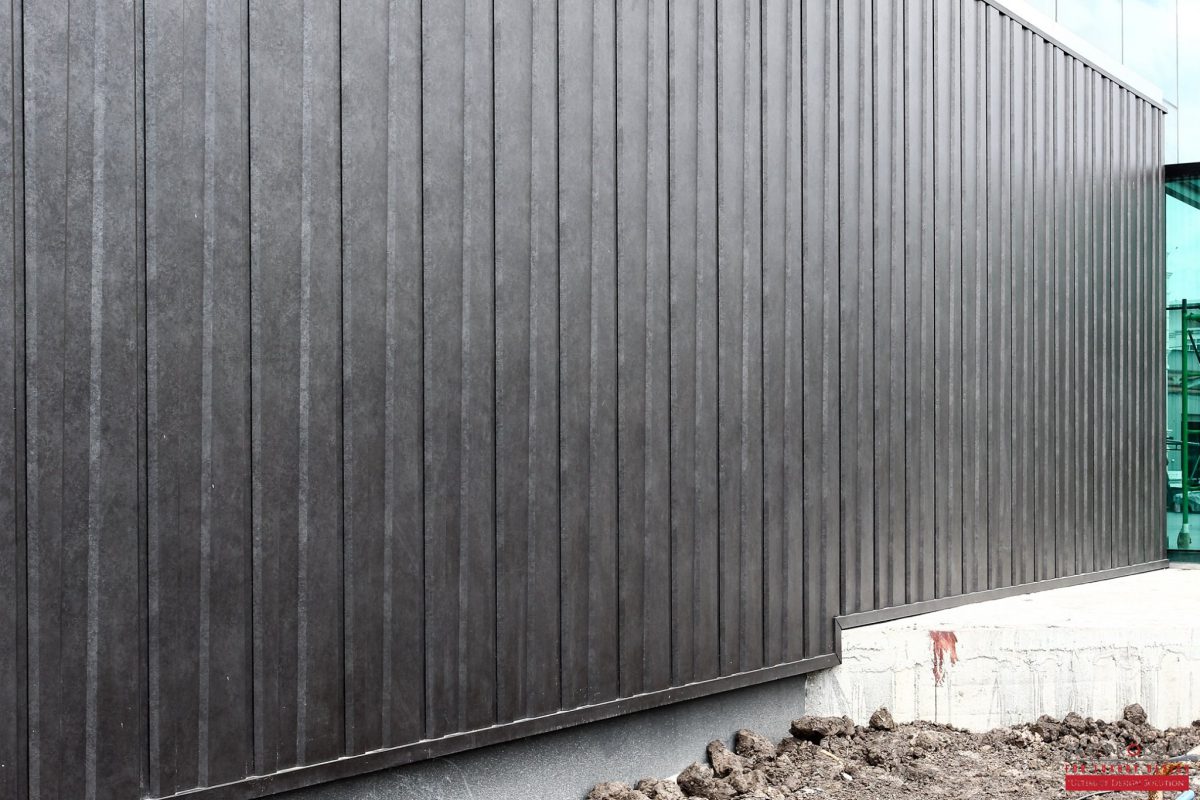 The "Faltenboard" is the use of a metal bending machine by Variobend Asco Machines, which provides design uniqueness and goes beyond design limitations.
Capable of supporting a massive forming sheet with dimensions of 4,000 x 1,060 x 1.2 mm.
Precision metal bending capabilities that were previously unachievable have greatly satisfied to designer's requirements. As a result, it can be used in a variety of decorative applications for popular architectural design and other extraordinary work that is in the market's demand.
Save money on maintenance when compared to other materials such as wood.
Modern look
Aesthetic overlay system
Reduce oil canning caused by shrinkage and expansion.
Lightweight and easy to install
No cracks, peeling, and brittleness.
Save time and installation cost
"BATTEN" shifts the original wood's limitation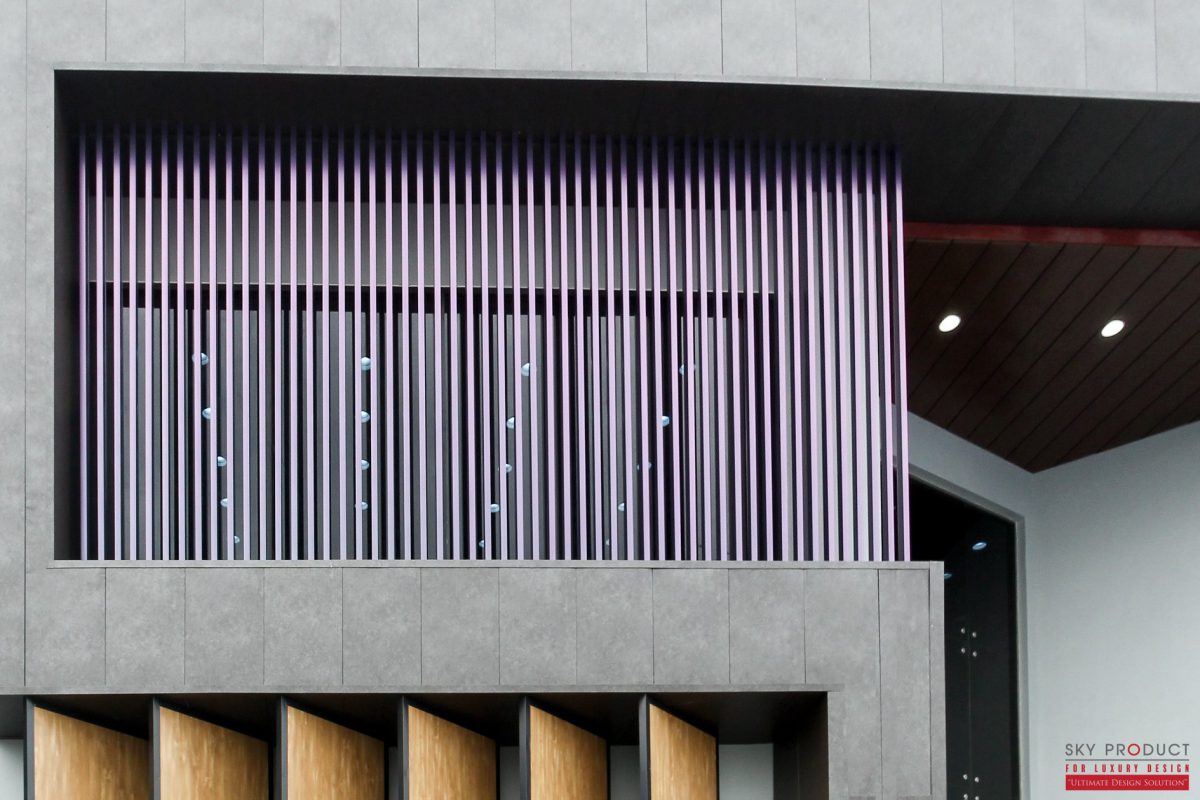 BATTEN pre-insulated sun shading and wall decoration can be used for both interior and exterior design with the heat insulation property that helps facilitate and control the airflow in the building as well as sun filtering with a square box shape that extends into another wall as a double skin.
Requires less maintenance than other alternatives, particularly wood.
Long service life with stability and durability and no degradation
Waterproof and resistant to termite and wood boring insects
Ultramodern design with a natural look of wood pattern, and no need for painting
Lightweight and easy installation even a high constructional level
Save time and installation cost
No cracks, peeling, and brittleness
Invisible screw evidence
Find out the innovations of wall, insulation and decorative steel plateby Sky Product at Architect Expo 2022
Sky Product welcomes all visitors to experience the wall, insulation and decorative steel plate at booth number B203 in Architect Expo 2022, the 35th ASEAN's Largest Building Technology Exposition during 26th April – 1st May, 2022 at Challenger Hall 1-3, IMPACT Muang Thong Thani.