Discover innovative premium-grade aluminum and stainless steel corner trim from NAPAVAS Products at Architect'23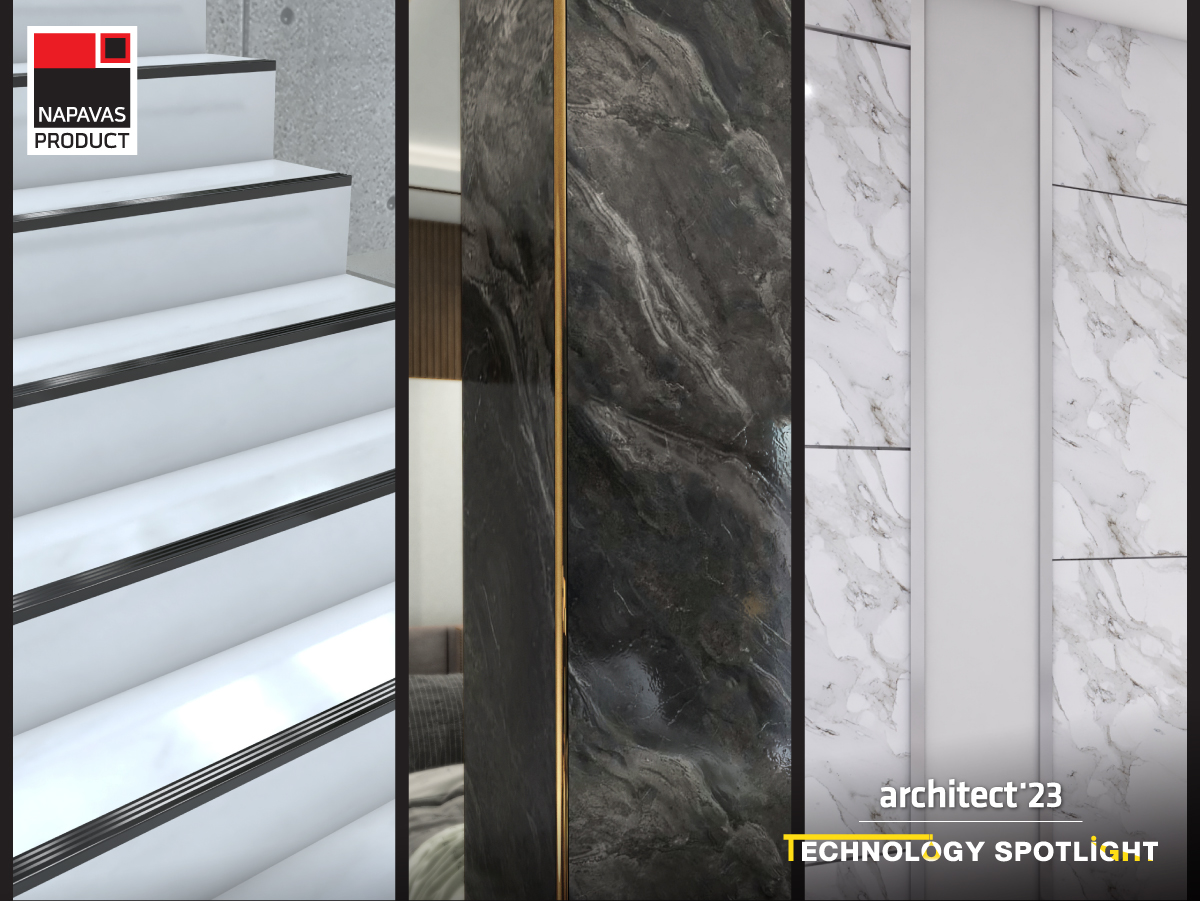 Building a house requires such meticulousness and attention to detail. Therefore, the materials selected should meet the needs in terms of usage, application, unique design with sleek appearance, durability, and long service life to help prevent various issues that might later follow.
NAPAVAS Products Co., Ltd. is a manufacturer and distributor of aluminum and stainless-steel corner trim, step nosing, border and skirting under the brands DP and HOME. These products offer a distinctive style and design under the slogan "the leader in aluminum corner trim" for more than 20 years.
Corner trim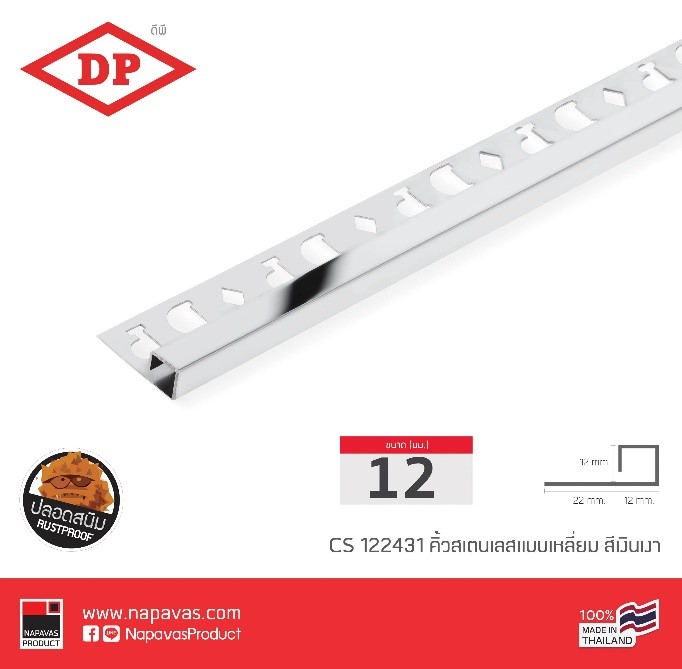 Aluminum and stainless-steel corner trim is applied to corners for protection.  Apart from its sleek design and durable quality, the trim helps make the material stronger by protecting the edge from impact and reducing cracks. It offers a neat finish and can also be selected to decorate the wall or floor to deliver alternative unique style.
NAPAVAS' corner trim is made from 6063-grade aluminum and 304-grade stainless-steel, available in various sizes for a wide range of applications and more than 20 colors to choose from, in both soft and bright tones and varying styles.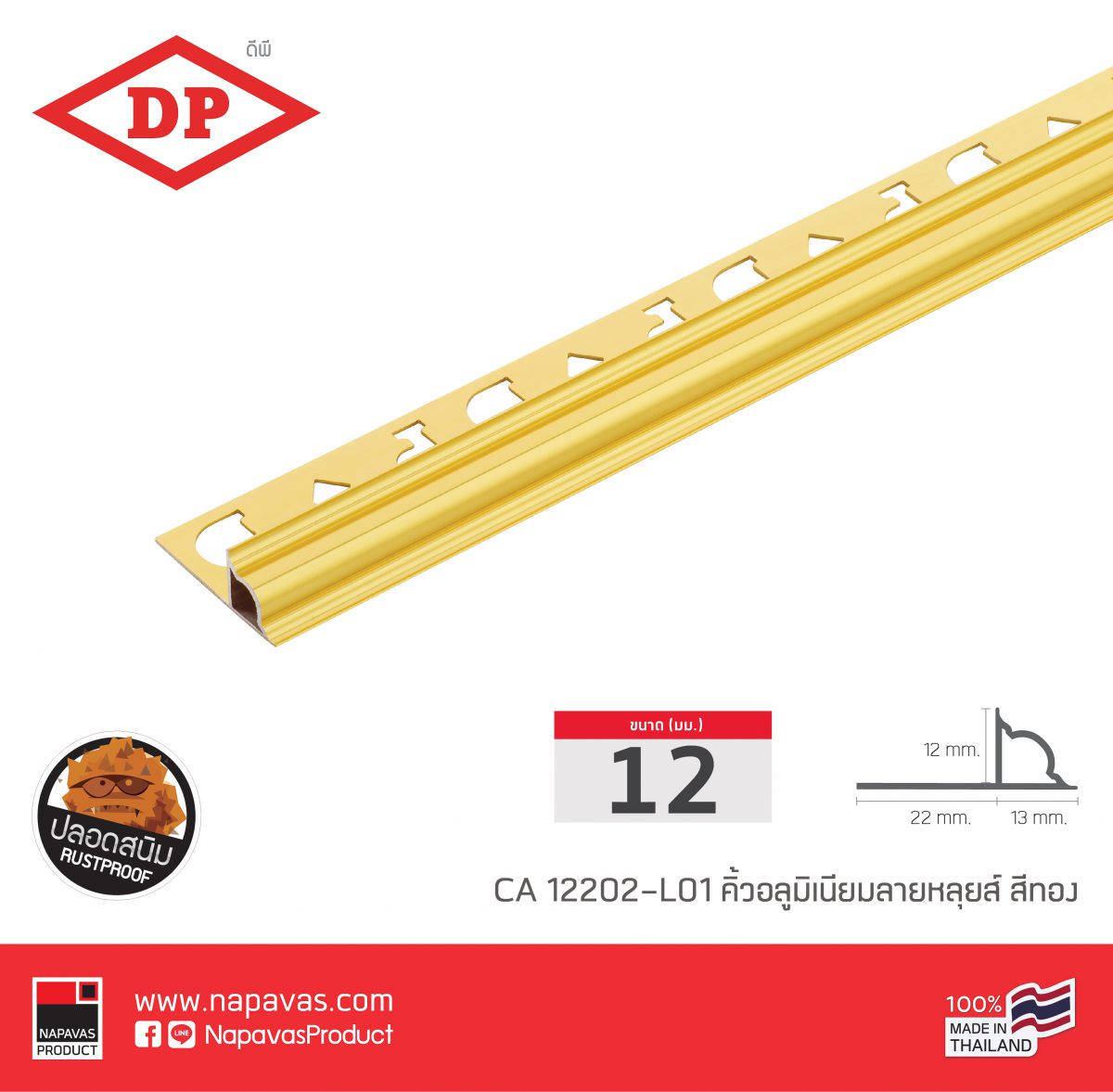 Compared to other materials, this is considered a worthwhile investment in the long run because aluminum corner trim is versatile and can also be applied for both interior and exterior project.
Decorating a house in the present day does not mean having much furniture, but rather focuses on the usability and unique style tailored to each homeowner. The use of "aluminum and stainless steel corner trim", also known as "tile corner trim" is one perfect material of choice. In addition to helping to keep the tile edge, corners and edge between floor and wall materials neat and clean, the corner trim acts as the perfect final touch to counter edge and various built-in furniture in the house.
Step nosing
"Stairs" are the most common element of houses and public spaces. The construction of stairs features legal requirements for safety and standards. "Aluminum step nosing" and "stainless steel step nosing" can achieve the final finishing touch for confidence in every step by securing the edge of the stairs.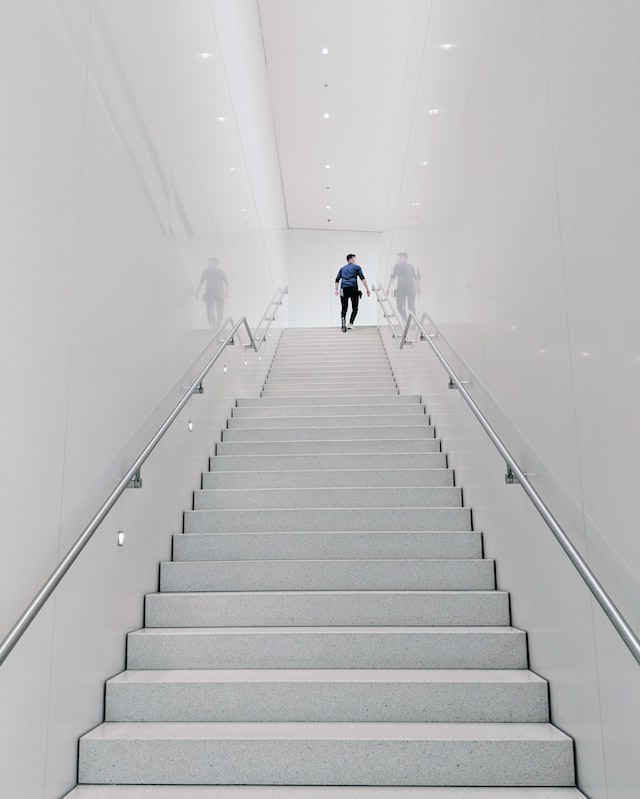 Good stairs must be safe for everyone.
The angular edge of the stairs should be protected to reduce risk of injury and increase user's safety.
The material of the stairs must not be slippery as it poses risk of slipping.
The height of each step must fit the stride length of the legs, not too high nor short.
The width of the stairs should not be too narrow to make it more convenient when walking past one another.
Houses with an elderly resident should feature a handrail.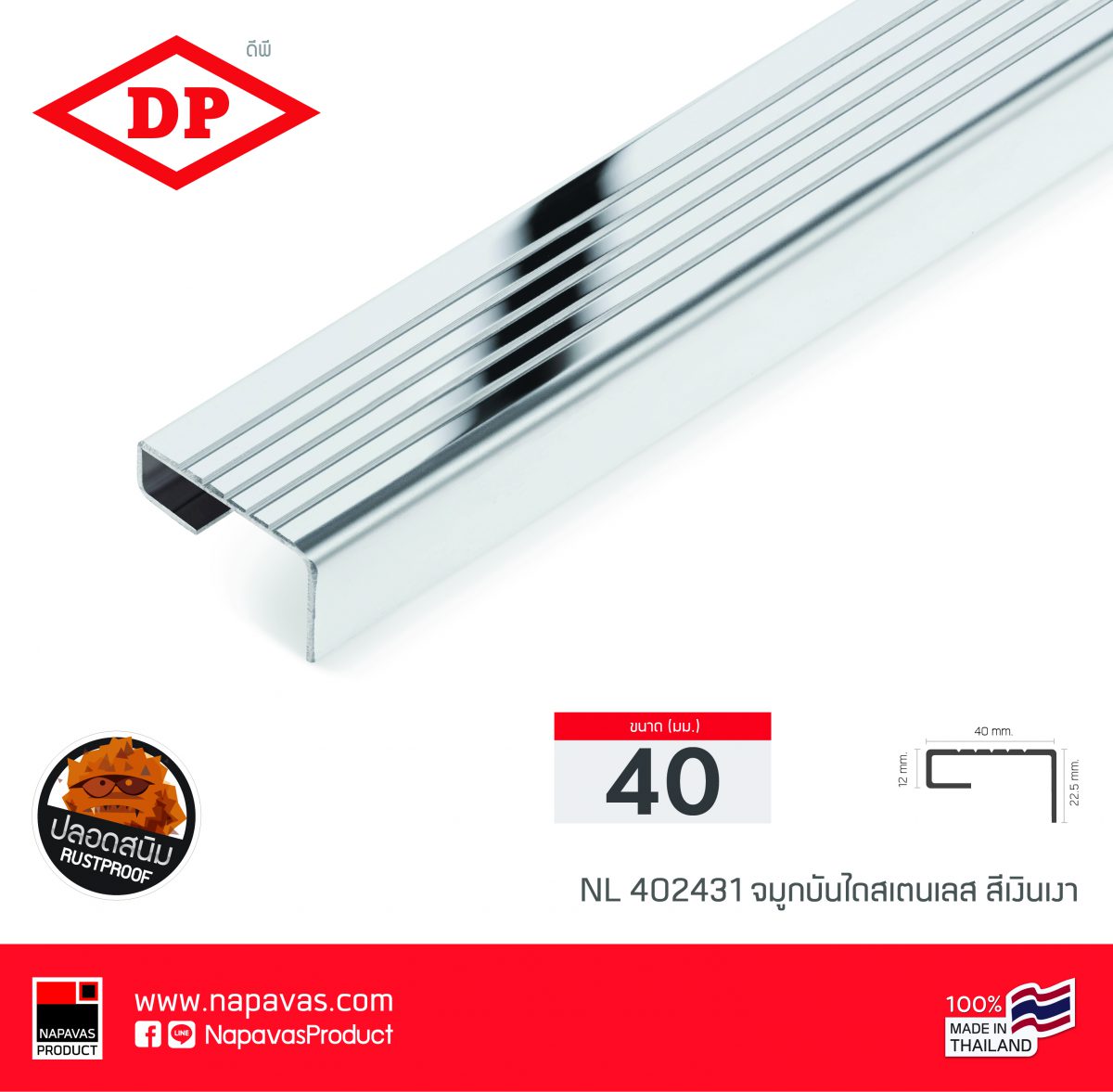 Step nosing is a material primarily responsible for keeping corner edges neat, acting as a cushion for impact, protecting the material around the edge of the stairs to be durable and in good condition as well as preventing users from slipping or being injured, especially in buildings with lots of residents where there is a greater risk of accidents from stairs. Safety is the priority.
Aluminum and stainless steel step nosing are designed to prevent slipping, increase safety for users and is also resistant to various weather conditions whether installed in the interior or exterior area. It provides long-lasting performance in safety and durability.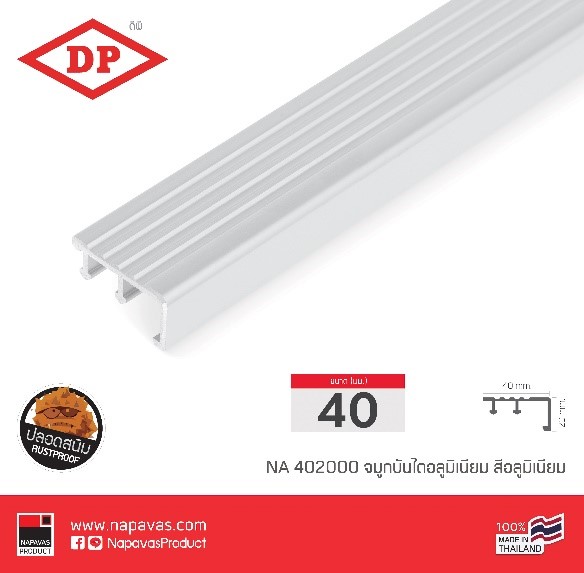 If you are building stairs, aluminum and stainless steel step nosing is another type of material that should be used for their effectiveness in protecting the stairs, keeping users safe and completing the simple yet elegant look for a more modern, luxurious finish.
Aluminum and stainless steel border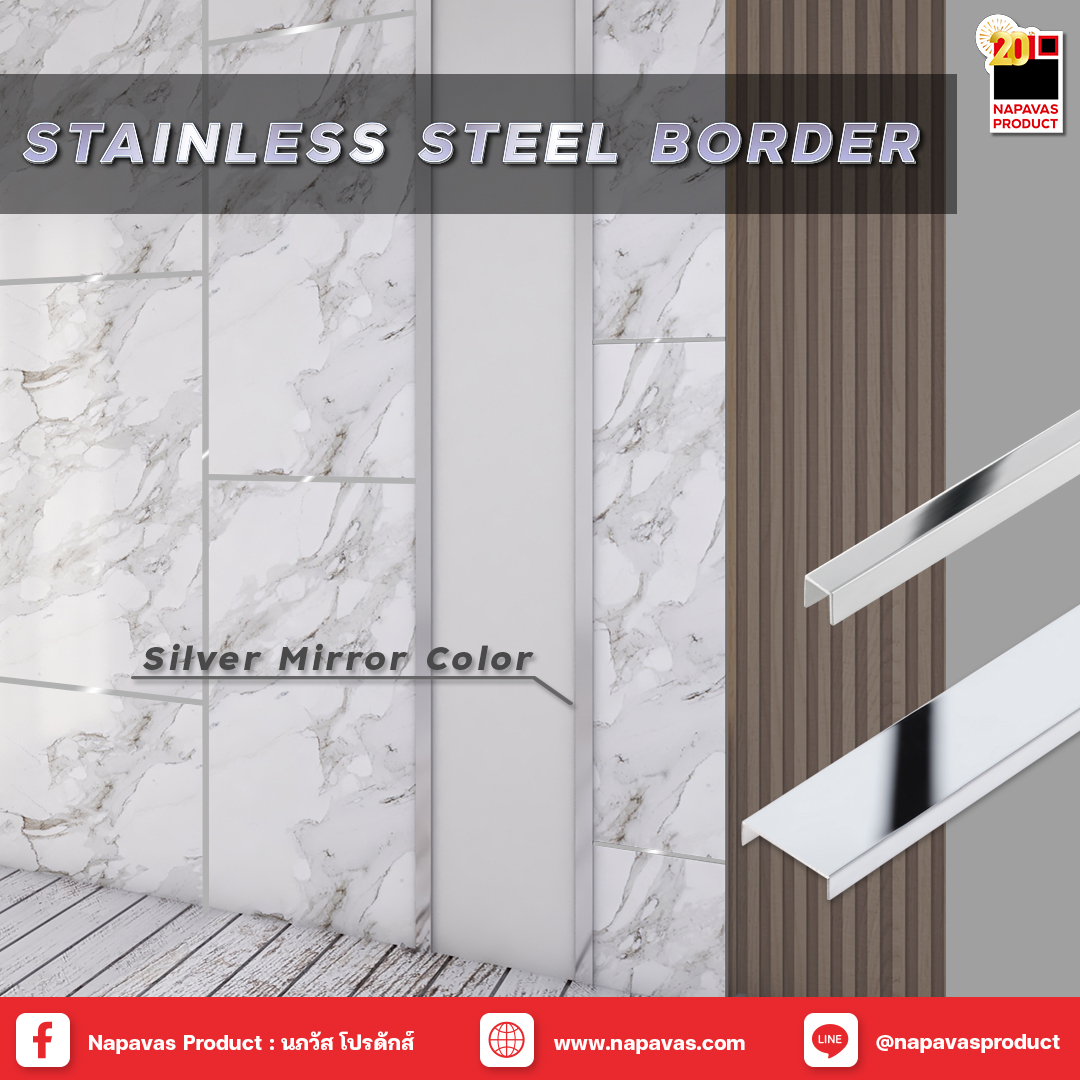 Aluminum and stainless steel border is designed for floor and wall decoration with its distinctive quality of the ease of installation. It is long and straight, suitable for adding finishing touches for a neat and complete look, helping prevent the material from cracking. It can be used to decorate floors, walls, or to use as a leading line, a border, or as a gimmick to accentuate certain surface.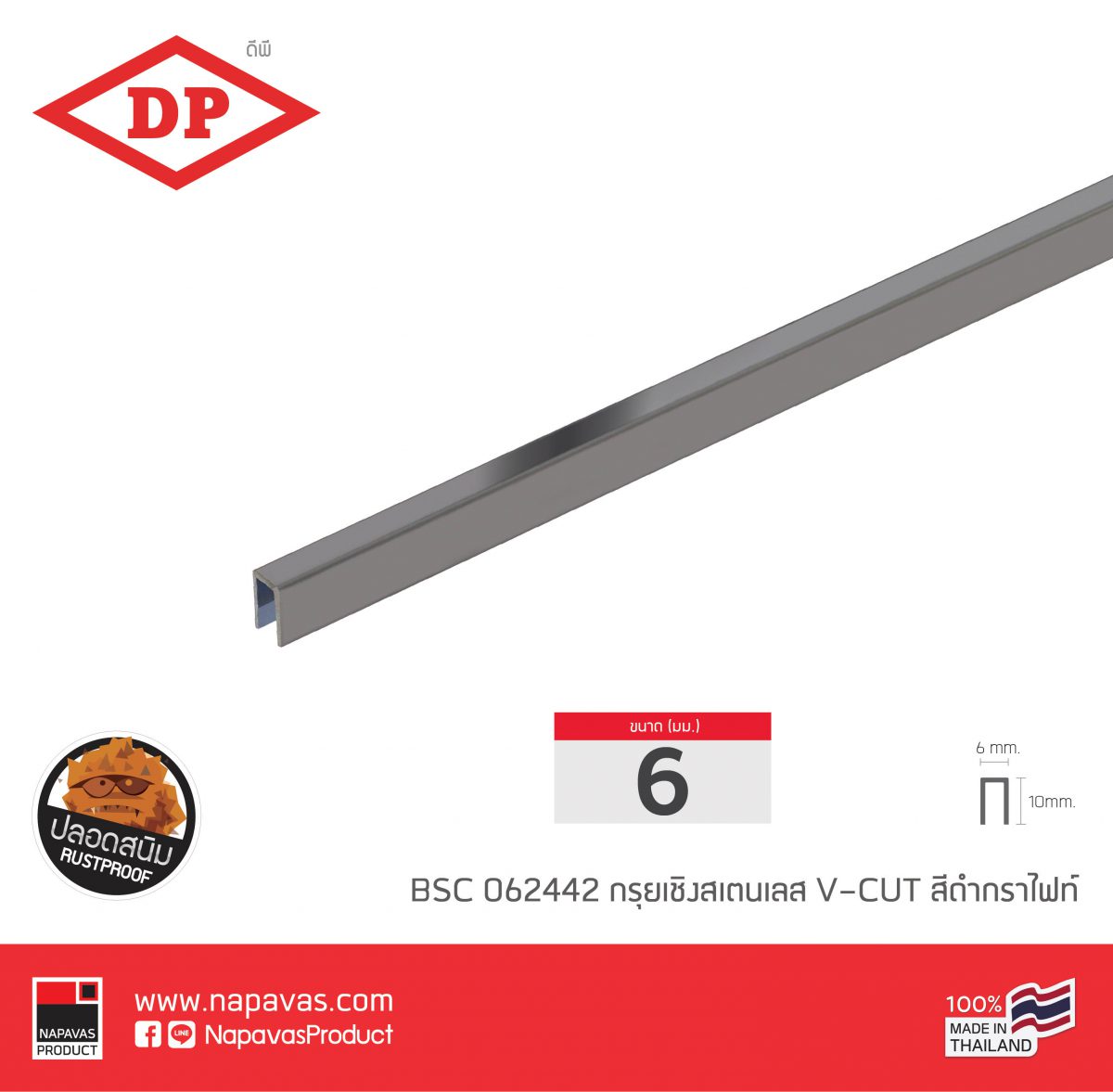 As the material is durable and resistant to all types of weather conditions and does not cause product deformation, not to mention it is sleek and high quality, border is highly popular and widely used. In decorating a house or building, the final step of decoration is considered no less important as it showcases the elegant appearance of different areas as well as reflects the taste of designers and homeowners. However, despite differences in decoration style, the goal is all the same, that is to ensure the happiness of living.
You are invited to experience all the innovations mentioned above from NAPAVAS Products Co., Ltd. for the perfect style at booth number F502 in Architect'23, the 35th ASEAN's Largest Building Technology Exposition during 25- 30 April, 2023 at Challenger Hall, IMPACT Muang Thong Thani. 
For those who are interested in space reservation, please visit our website at https://architectexpo.com/2023/en/about-the-expo/#space-reservation, or contact us at 02-717-2477 and Email: [email protected].