Decorate your house in a stylish way with stone tiles from PRODIGY DESIGN at Architect'23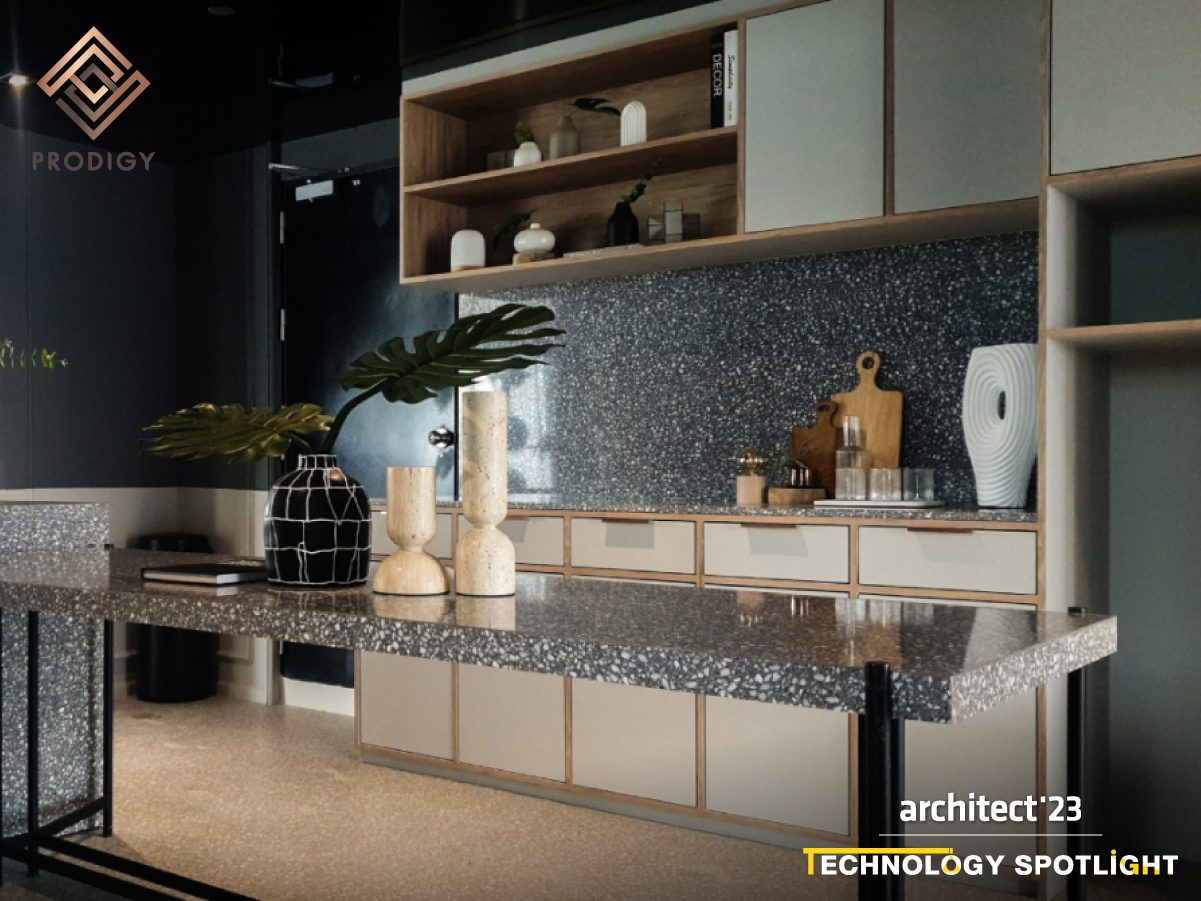 Some may believe that black is not an ideal color for house decoration. Nowadays, however, "black" has become the most popular color due to its uniqueness. With black tiles, the color black will be enhanced to look even more glossy and shiny. Prodigy Design Co., Ltd., an importer of tiles for both exterior and interior decoration, presents Black Terrazzo, a polished artificial stone that evokes feeling of calmness, depth and fun and Sintered Stone, a synthetic stone with feelings of elegance, style and classic.
BEST IN BLACK "calm, deep and playful" with "Black Terrazzo"
Black artificial stone polished by modern methods, resulting in a smooth, seamless surface upon touch. The black hues emanate the feeling of calmness and depth. When in terrazzo design, however, black is shown to be playful on its own but still retains its uniqueness, whether paired with other materials or colors. Black Terrazzo does not only come in black color, it has been designed to be chosen from 6 patterns.
BEST IN BLACK
PD-T071 Renata field black
PD-T051 Oreo
PD-T084 Galaxy star
PD-T072 Nero fantasia
PD-T088 Nero tropicale
PD-T046 Blood moon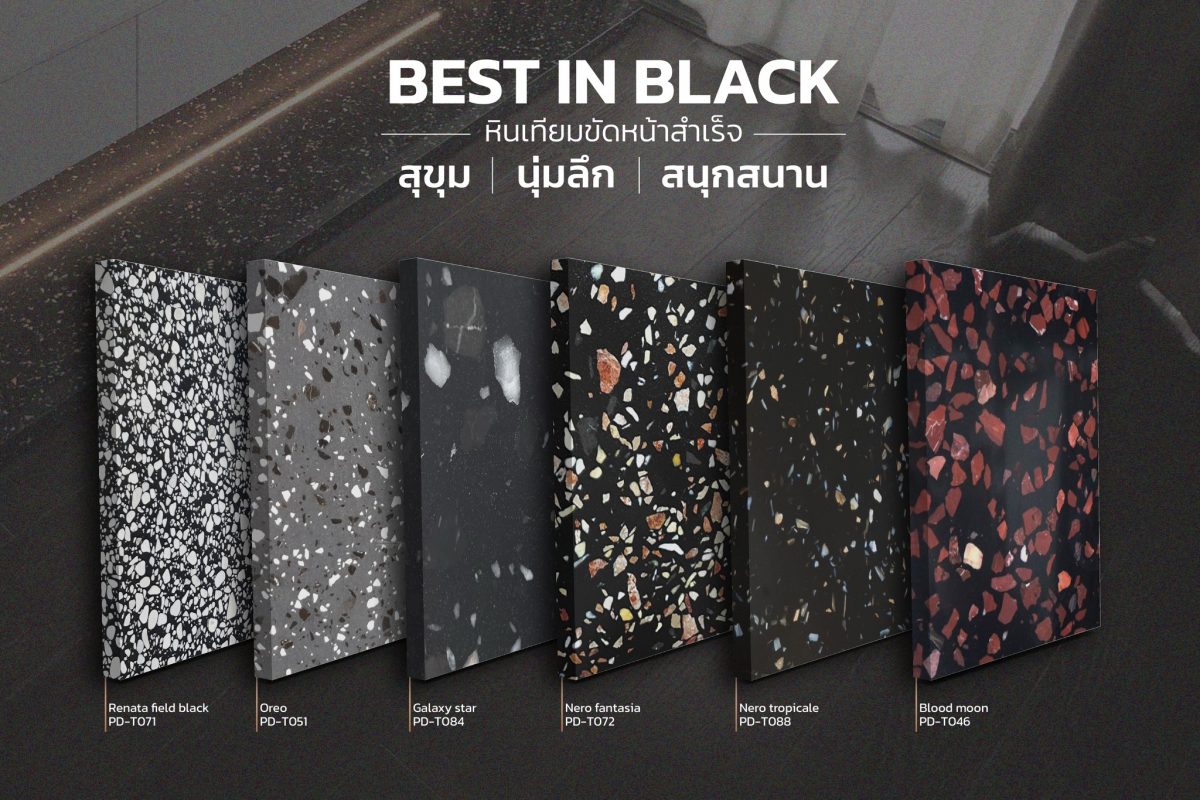 Modern Luxury Black "Elegant, stylish, classic" with "Sintered Stone"
Apart from Black Terrazzo, Prodigy Design also introduces Sintered Stone, a new innovative synthetic stone that meets all types of applications. The Sintered Stone tile itself has a black pattern that gives a classic elegance for people who like modern style of décor.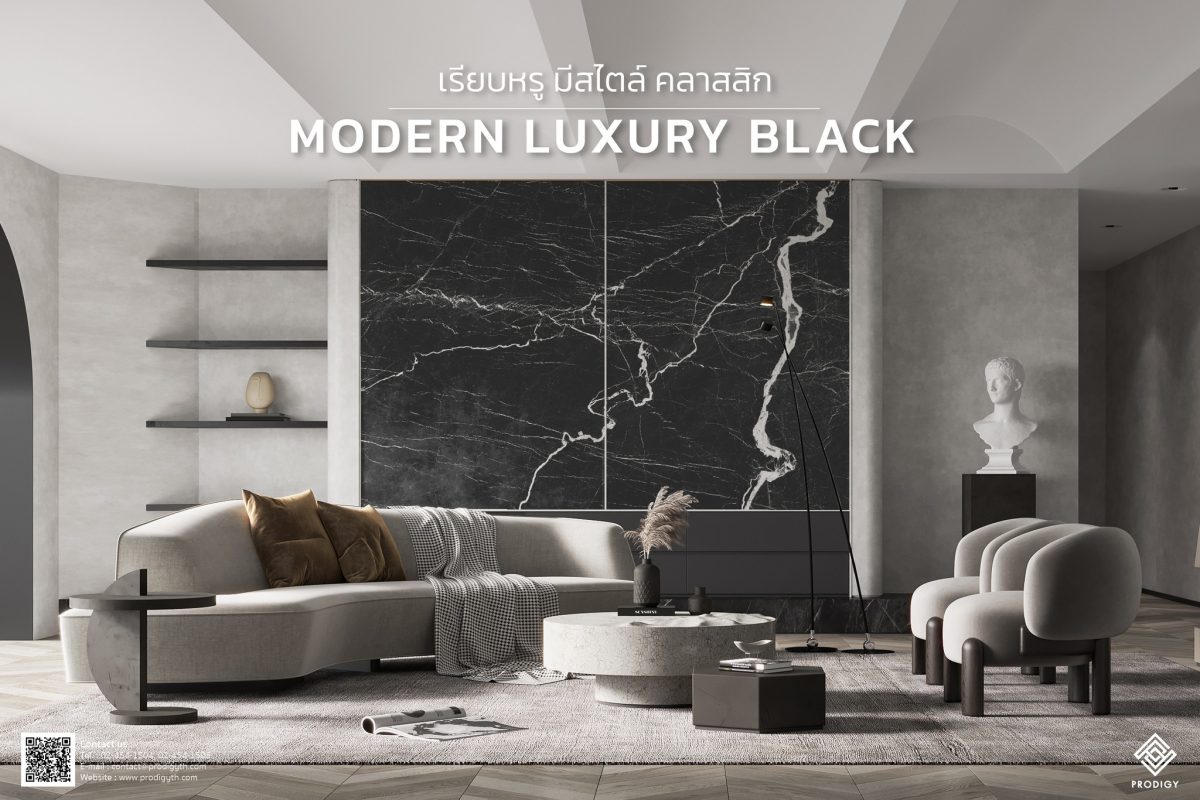 Find the right black with "Black Terrazzo" and "Sintered Stone" tiles from PRODIGY DESIGN at Architect'23
Prodigy Design features a wide range of stone tiles for everyone to choose from. Experience decorative tiles with various patterns at booth No. S213/1 at Architect'23, the 35th ASEAN's Largest Building Technology Exposition during 25- 30 April, 2023 at Challenger Hall, IMPACT Muang Thong Thani.
For those who are interested in space reservation, please visit our website at https://architectexpo.com/2023/en/about-the-expo/#space-reservation, or contact us at 02-717-2477 and Email: [email protected].