Discover NEXSTA's luxury, spacious, and high-quality doors and windows with full functionality and user-friendliness at Architects Expo 2022.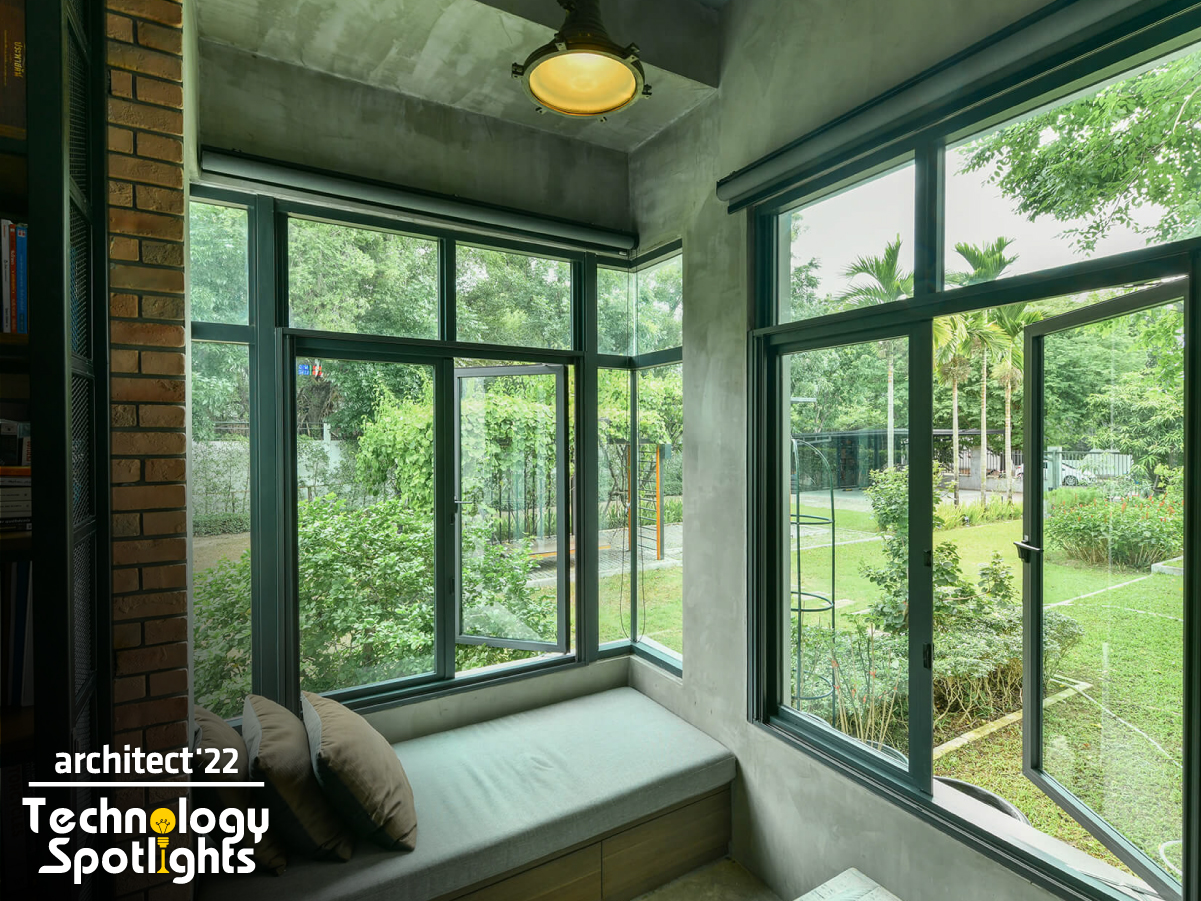 "No one grows without sharing with others," is the core value recognized by YKK AP (Thailand) Co., Ltd. This is reflected in a development strategy that seeks mutual prosperity for both customers and business partners. Sharing is also a valuable contribution to society. YKK AP has the highest level of quality research, development, production, and inspection systems to ensure that the company's products are of standard quality while also being environmentally responsible as a member of the recycling society.
NEXSTA's doors and windows help improve comfortable living spaces.
With YKK AP's Doors and Windows, you can make your home modern, luxurious, and comfortable, as they come with a comprehensive set of basic features, a performance guarantee, simple-to-use functionality, and the ability to be used with large light channels. Sliding, Tophung, Casement, Butt Hinged Door, Folding Door, Ventilation Door, Fixed Shutter, Bovenlicht and Louver, and Lattice are the nine product types available to customers.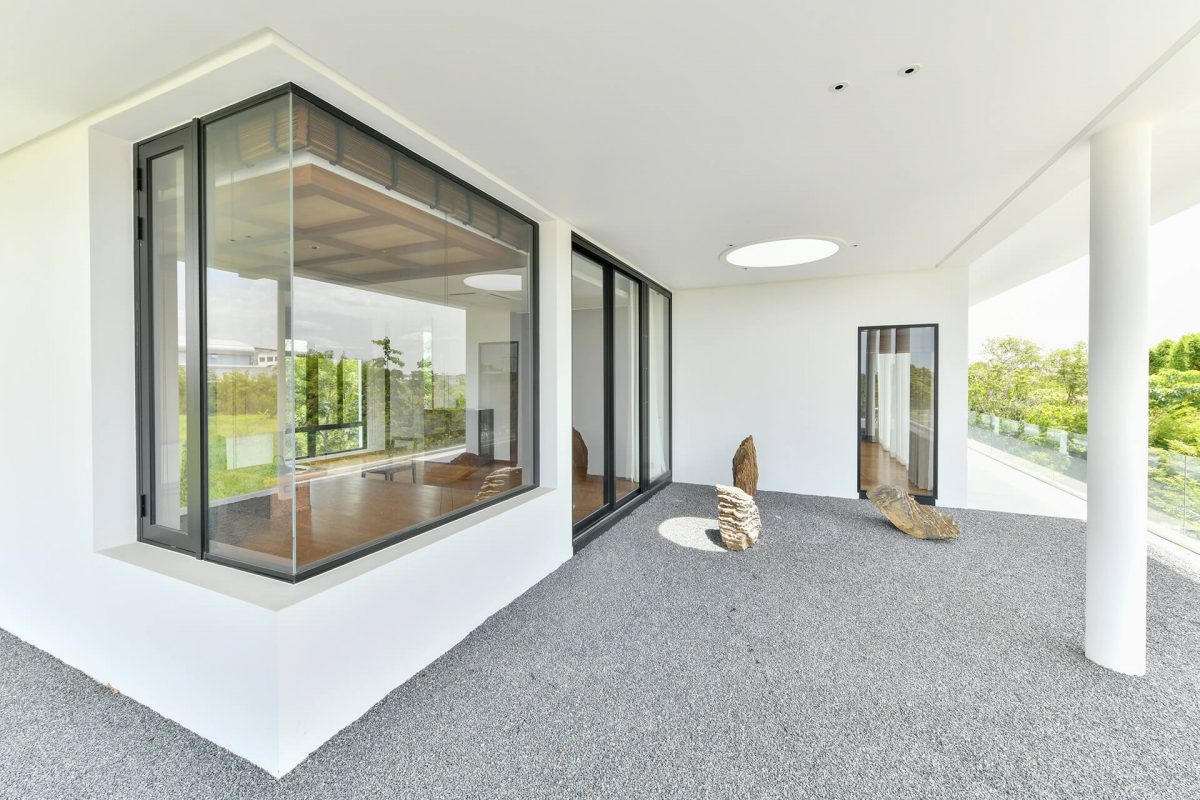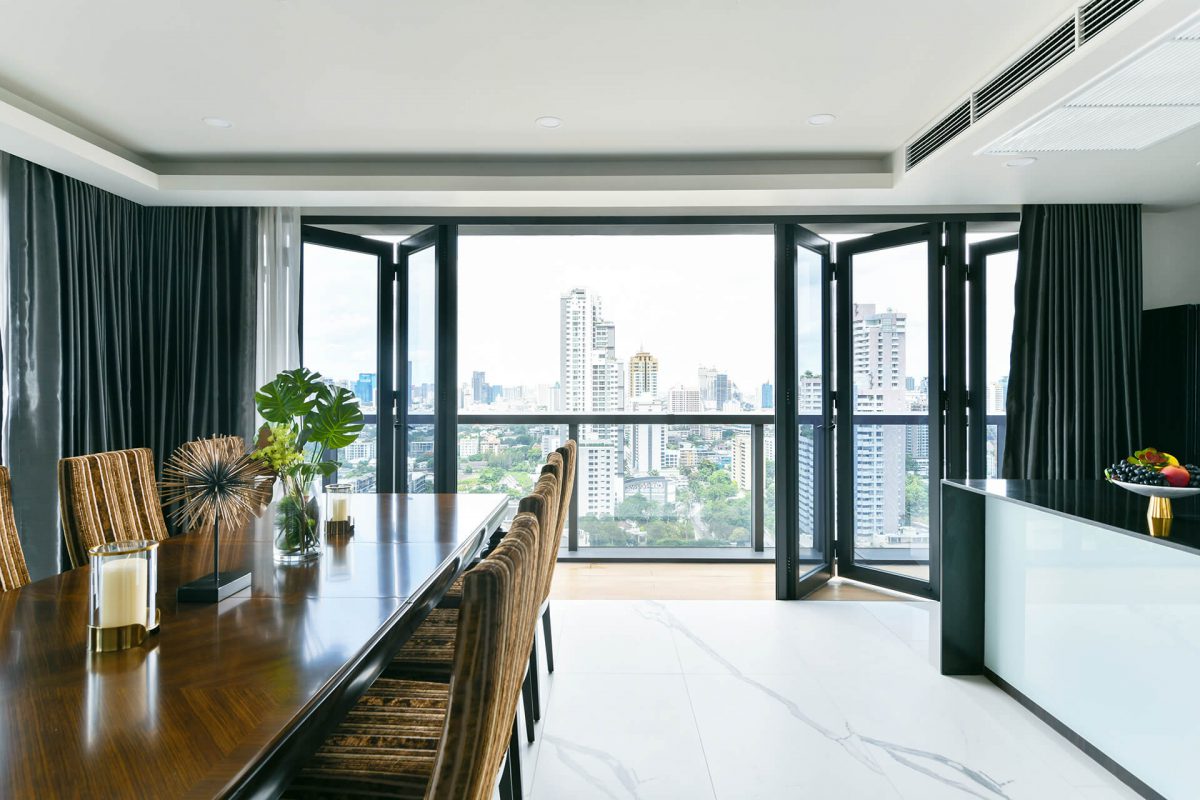 Basic Performance
Structural (Wind load): Wind pressure resistant up to 1600 Pascal with defection value L/125 and L/175.
Water Tightness: Isobaric System is adopted to prevent watertight from outside within 250-300 Pascal and 500 Pascal for fixed closed doors.
Sound Insulation: Soundproofing Grade T-1 (25 dB) and T2 (-30 dB) (JIS), RW 24-30 (ISO), with rubber enclosed completely around the door frames and various joints.
Air Infiltration: Dust-free Grade A-4 (JIS) and airtight system to promote energy savings
Open – Close Test: Surpass the 30,000 cycles of open-close test.
Impact Resistance: Resistant to impact loads up to 30kg sand bag and 170 mm drop height.
Opening Force: Easy for children to open with the opening force of < 50 N (5kgf). Support Handle can be installed to save opening force by up to 50%.
Double Glazing: Double glazing with a ventilation function promotes energy savings and reduces heat entry into the building while still allowing for sufficient natural light.
A Crescent Lock can be installed to improve the security of locking doors or windows, ensuring that the doors and windows are completely and securely closed.
Aesthetic designs suitable for all types of room.

Experience NEXSTA' s Doors and Windows at Architect Expo 2022
YKK AP cordially invites all visitors to test out NEXSTA's Doors and Windows performance as well as witness its width and luxury at booth number B302 in Architect Expo 2022, the 34th ASEAN's Largest Building Technology Exposition during 26th April – 1st May, 2022 at Challenger Hall, IMPACT Muang Thong Thani.